Equipped with objectivity and melted hearts, ESNers elected the members of the new International Board last weekend.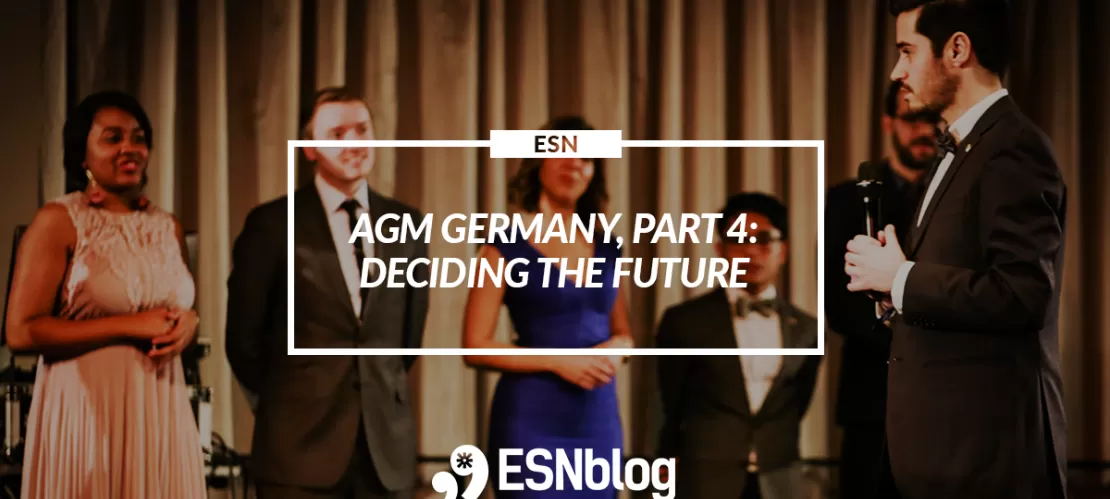 On Saturday we continued with our agenda, focusing on the candidacies for the next International Board and the action plan for the next academic year. After the candidates put their hearts on a plate in front of us, we unwinded at the German Night, with traditional food and costumes and a bucket of good mood.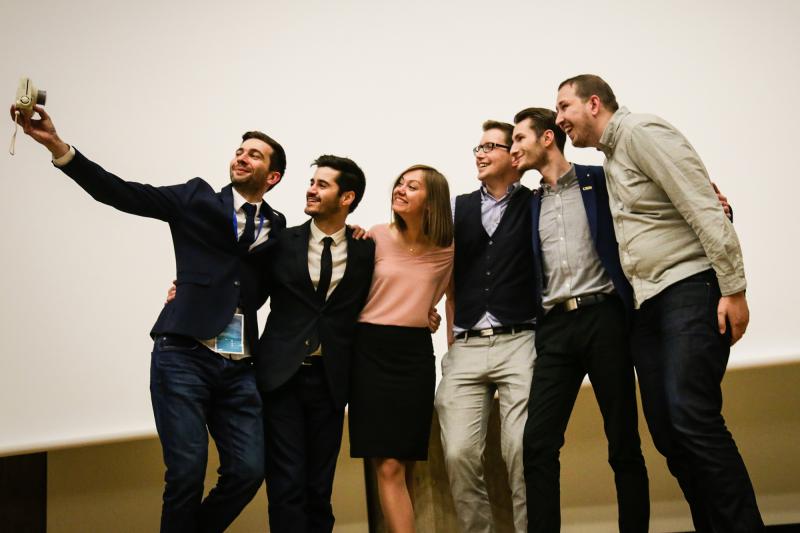 On Sunday, it was time to decide the future of our network. With the help of our new digital best friends, the voting devices, we elected the five members that will represent us and the needs of international students starting from this July. We also listened to the reports of our Committees and projects, discovered how to integrate the 0,70% of students in Europe with disabilities, found out about the activities of the alumni, learned about new tools, got excited about the new partnerships for the ESNcard and developed our skills during workshops.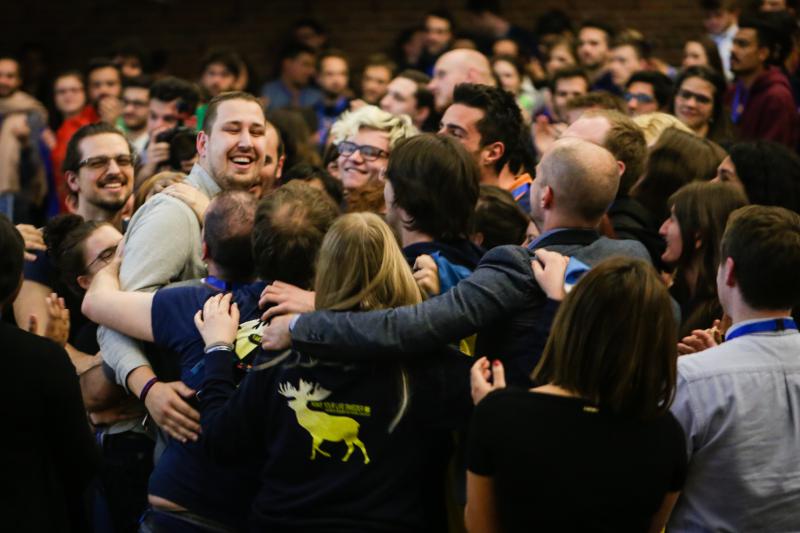 Butterflies in the stomach and cameras ready, that's how we faced the moment of the voting results. But pictures and videos could not describe the feelings in the room, how the candidates were holding their breath and tears. Everyone in the hall was dazed by the suspense. The moment the numbers got in the candidates got covered in acclamations, hugs and flags. We also faced a premiere when Jeroen van Lent, the new Web Project Administrator, got elected by 99,09 percent of the votes – an ESN record.
Closing the plenaries and making us emotional again, Safi left us with something to reflect on.
How can each one of us improve the organisation as a whole?
In the evening, the InterContinental Hotel lobby was again shining. This time by virtue of the presence of so many princesses and princes taken out from fairytales, as there is no such thing as being overdressed for Gala Night! Heading to the location, feelings were mixed: eagerness and excitement, but also sadness for the imminent majestic end of the AGM.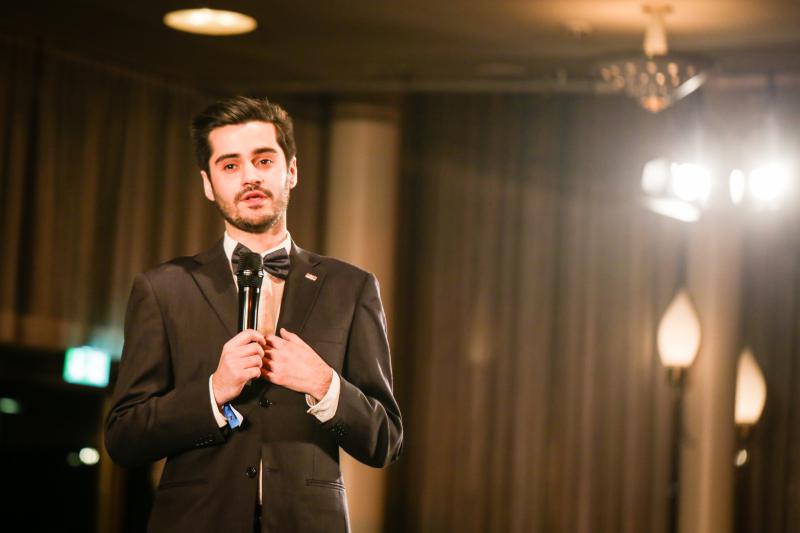 The current and beloved board members engaged us in a touching competition of who will shed a tear first. João Pinto, newly elected president of ESN International, spoke on behalf of him and his colleagues and reassured us that they will continue the amazing work with dedication and passion. The night continued with moments of entertainment, pictures taken in the Responsible Party booth, the exciting STARawards recognising the best practices of the year in the Network. After long rounds of sincere applauses for the ones who made this event happen, music turned louder, lights went off and we danced happily ever after.
Thank you, we hereby close the AGM Germany transmission.
AGM Costa Brava, see you in 2018!