Here is a story about a constellation of coincidences, that led to a never-ending connection with the Erasmus programme - one of the winners of the Erasmus Generation in Action (EGiA) Storyteller competition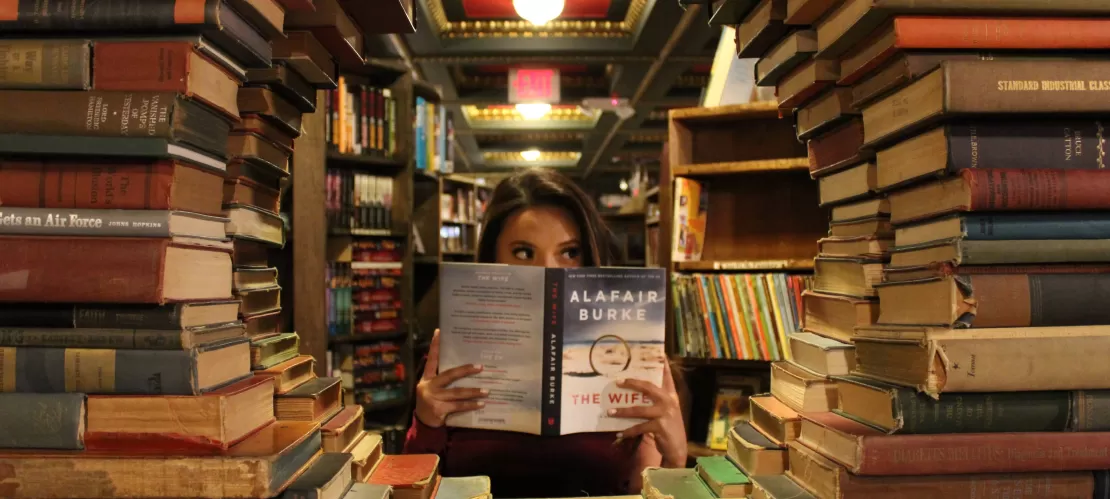 Almost a decade ago, while I was in high school, I had to write an essay on the topic "How do I see myself in 10 years". In the head of my thirteen-year-old self, I could see the mess of ideas, dreams and perspectives. I was looking at the white paper in front of me thinking of what these 10 years would bring into my life -  what I was about to discover, who I was supposed to meet, what I was going to study or work and slowly this school task was becoming a canvas of my life goals and dreams, but without any ideas how to realise them.
"In 10 years…I want to be successful. I want to have a university degree and a job that I enjoy.
In 10 years I see myself travelling the world, exploring new countries, cultures and languages. I only wish I can afford this. Maybe I will find a job that will allow me to travel. Hope so.
In 10 years I see myself surrounded by positive and inspiring people, as I love to communicate and learn new things.
In 10 years… if they ask me what I want to be when I grow up, I will answer them the way John Lennon did: Happy."
Quite naive, isn't it? But who am I to blame my thirteen-year-old self?
Nearly at this same time, I heard the word Erasmus for the very first time. I have to admit, my understanding of Erasmus was related to university and travel, two things that were still as distant as the stars. Somehow the word Erasmus started getting closer and closer to me, almost like a wild animal in the forest - you are cautious and curious at the same time. Until you touch it for the first time and you feel like you can actually be friends. Does this remind you of something?
"Who are you?" asked the little prince, and added, "You are very pretty to look at."
"I am a fox," the fox said.
"Come and play with me," proposed the little prince. "I am so unhappy."
"I cannot play with you," the fox said. "I am not tamed."*
And so I tamed Erasmus as it was the fox from the "Little Prince". By taming, I mean searching for information, asking her and there, trying to find a way to be part of Erasmus, whatever that stands for. The miracles came earlier than expected. I went on my first Erasmus mobility in high school and for the first time, I had the chance to meet with foreigners and actually make international friends. At the same time, I found opportunities for short-term youth exchanges, supported by the Erasmus programme. And this is how I jumped on a rollercoaster and I never jumped from it. Still, my most ambitious dream in terms of travel and education was to go to Erasmus exchange for studies for at least one semester. It was a natural step for me, as I was already quite familiar with the Erasmus+ programme and its opportunities for youth, a few months before I submitted my application I also found out about the Erasmus Student Network in my university, where I met people who have already been on long-term mobility. And so, just like the Little Prince, I was ready to visit another planet (or in my case, another country). The preparation process was a bit annoying, filling all the papers, double-checking and not missing the deadline, but I have to say that it actually gave me more confidence in doing this administrative work on a daily basis. Soon I received the good news – I was accepted for the long-awaited Erasmus mobility. "Nothing can stop me", I was saying to myself, without knowing (like everyone else) what was about to happen to the world at the beginning of 2020.
A year after the beginning of the world pandemic, I was still hoping things would get better, that mobility wouldn't be cancelled, and the countries would open their borders…but nothing happened while I was packing my suitcases with doubts if I was doing the right thing. I was trying to ignore all complications because the good things in life always require some sacrifice, but at some point, I had less than a month before I went, I had to search for accommodation and my host country was not handling the whole pandemic situation. Somewhere in the bottom of my body and soul, I found some motivation and hope left to make this dream come true, no matter how crazy the world was going. Because "you become responsible, forever, for what you have tamed".
I made it! I am on Erasmus!
It sounds cliché, but it is true that the Erasmus experience cannot be expressed verbally in any language. 
Do you know what was the best and the worst part about being on Erasmus? That never ends. It was mostly the best part, but soon after I returned home I faced the worst part first, as my university recognised none of my exams. I knew this was about to happen before my mobility started and I was aware this is the cost of the whole experience. Even though It should not be like that. And I am not even going to mention that my Erasmus was quite different from the "normal" experience because of the pandemic, online education and even the everyday life of a mobility student.
Nevertheless, I'd rather talk about the best part of the never-ending journey that I call connecting the dots – because after every single experience, every new person met, every new opportunity for Erasmus connects more and more dots and when I look at the stars, I see constellations of people, memories, travels and perspectives for the future. I'm looking forward to going for the next step – my second long-term Erasmus mobility, this time an internship in the field I chose to build my career. And so, one by one, I am discovering these dots of energy, that drive me not only to talk about my Erasmus experience with friends but to make it better for the next ones, to advocate for better mobility, to help people like me draw on their canvas and connect their dots…and to create our common, Erasmus Generation.
*Antoine de Saint-Exupery, The Little Prince