'Erasmus is a really short period of time, but if you want, you can also make it last forever'.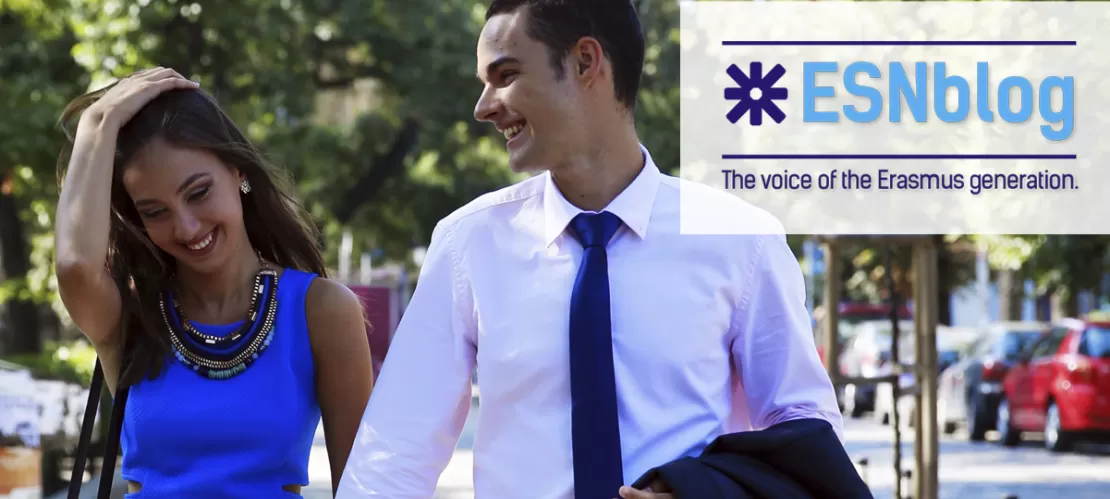 It's Valentine's Day, and love is in the air! But is this day really any different from all the others? Isn't love always out there, waiting patiently to strike when you least expect it? And the exchange period can actually be one of those life-changing moments! The current statistics shows that every fourth Erasmus student has found their true love during an exchange. Following the love story of Marianna and Marcel, it is time to tell the incredible story of Kate and Javi - with a completely different plot, yet showing the same power of Erasmus love.
14th of October 2014. Kate, originally from Georgia, is enjoying her exchange in Gandia – a tiny town in Valencia, Spain. During one of the local festivals, she meets Javi for the first time. There is a spark between them but neither of them talks to the other. Yet everything seems to change since that day...
14th of February 2017. Two and a half years later, Kate wakes up and still sees the same man. The only difference is that now Javi is much more than just a random nice guy – he is her husband. This relationship is an inspiring story about love without borders, between countries, time zones, languages, cultures, traditions, and even legal procedures.
For now, though, let's go back to the very beginning of our story!
August 2014 –  August 2015. Erasmus time
In August 2014, Kate left her home country to study for one semester at the Technical University of Valencia in Gandia. Javi, who is from the Canary Islands, was a full-time student there.
Kate and Javi met again after the festival during an international dinner, where they exchanged their contacts on social networks. While chatting via WhatsApp, they got to know each other better and found many funny coincidences.
Once Javi mentioned that his birthday is on April 5, I didn't believe him until I saw his ID card because my birthday is on the same day – he was just two years older!
Soon Kate and Javi started meeting each other in the university's cafeteria. The first real connection, though, was when they had a romantic dinner, where they shared a lot of personal stories about their lives. They were both amazed by how easy it was to talk to each other. This was followed by another dinner, where they sang and played guitar together. What was bound to happen finally happened - they started dating officially.
During the rest of Kate's Erasmus time, they went on many trips together – to Gran Canaria, Javi's home island during Christmas holidays; to Madrid to visit an old friend; on a 6-country Euro-trip with Kate's friends from Georgia. Travelling provided them with unforgettable memories and wonderful moments together.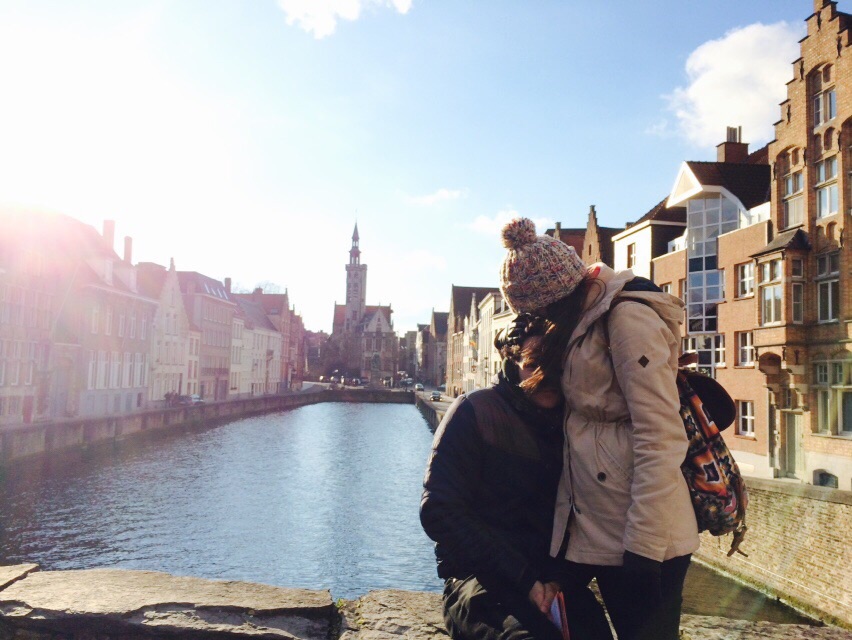 Unfortunately, as we all know, Erasmus is a fairly short period in life, and sooner or later, it comes to an end. Kate was about to leave on February 1, even though the thought of it made their hearts sink. Striving to stay with Javi, Kate asked to extend her scholarship for one more semester. When she finally received the confirmation, Kate and Javi felt like the happiest couple on earth – they had one more semester to be together.
Time flew unbelievably fast, and Kate had to leave again – with no possible options to stay in Spain any longer. She bought tickets to go home in August so that they could enjoy the last month in Europe together. They spent it in Gran Canaria, at Javi's home, travelling a lot across the island and trying to enjoy every moment they had for each other.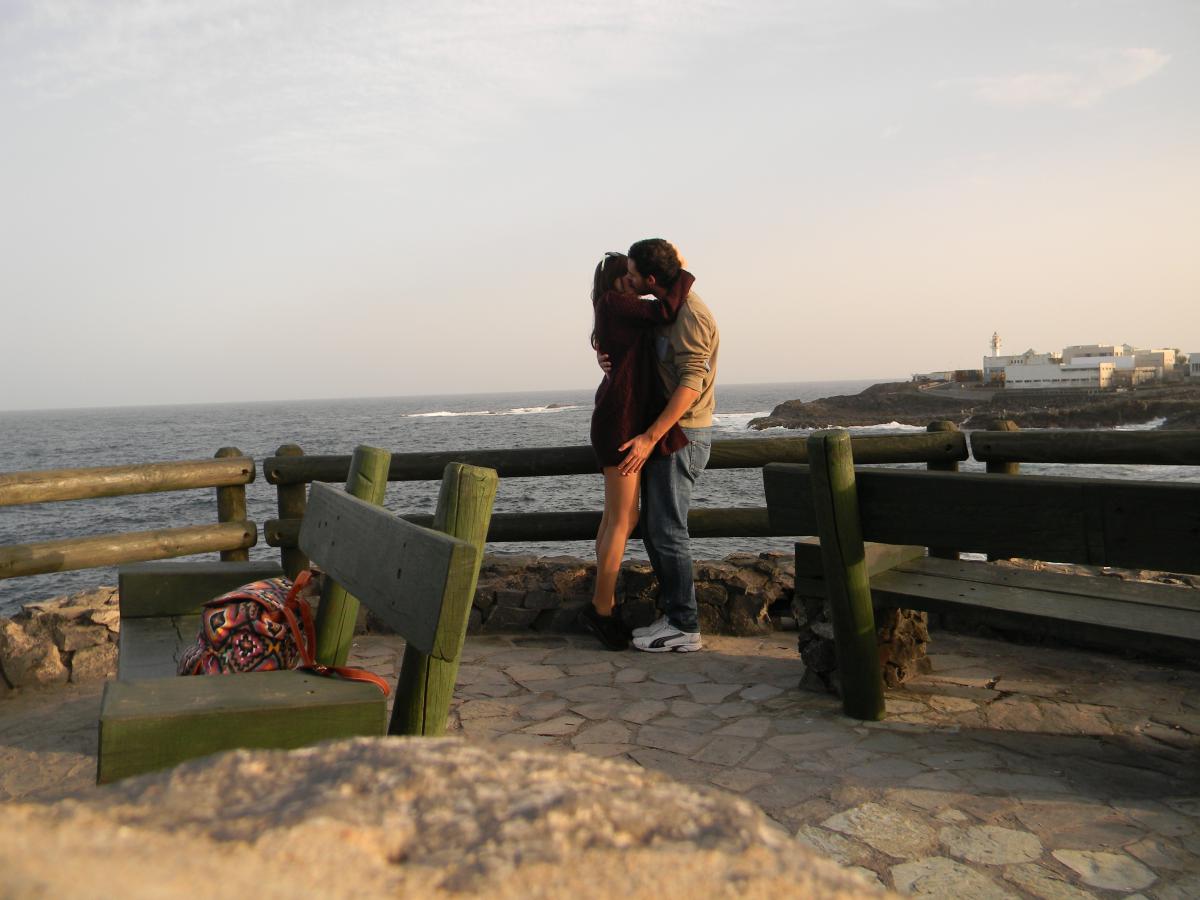 September 2015 – March 2016. Facing real life
When she went back to Georgia, Kate started looking for an internship in Spain, but she didn't succeed. Even though they had spent all days on the phone and still had real, strong feelings for each other, at some point – in the beginning of January 2016, to be precise – they got absolutely desperate to meet again. It had been half a year, but they still didn't find any way to be together… They decided to end their relationship.
What happened next? Well, as miserable as they both were, life went on – Kate started working and Javi found an internship.
I checked the website ErasmusIntern and I found this digital marketing company in Bulgaria. I did not know anything about Bulgaria, but it sounded cool. Plus, it was really close to Georgia! I had the feeling that we did not try it until the very end.
After moving to Sofia, Javi started texting Kate more often. Hope was reborn.
May 2016 – February 2017. Love without borders
Finally, in May 2016, Kate and Javi arranged to meet in Istanbul. Seeing each other in real life after almost a year of only Skype-calls revived their feelings. 
While looking for a way to bring Kate to the EU, Javi found out that the only real option is… to get married! Javi called Kate via Skype later in the evening, and this is what happened:
Actually, I don't really mind marrying you just to be with you! - I want to be with you too!
This life-changing decision was followed by an insanely long process of collecting and signing all the necessary papers for the immigration and the civil marriage procedures. They both refer to it as the biggest obstacle they had to face during their relationship. But, as we said earlier, true love is unstoppable. They managed to deal with all the legal procedures and, finally, on August 30, their wedding took place.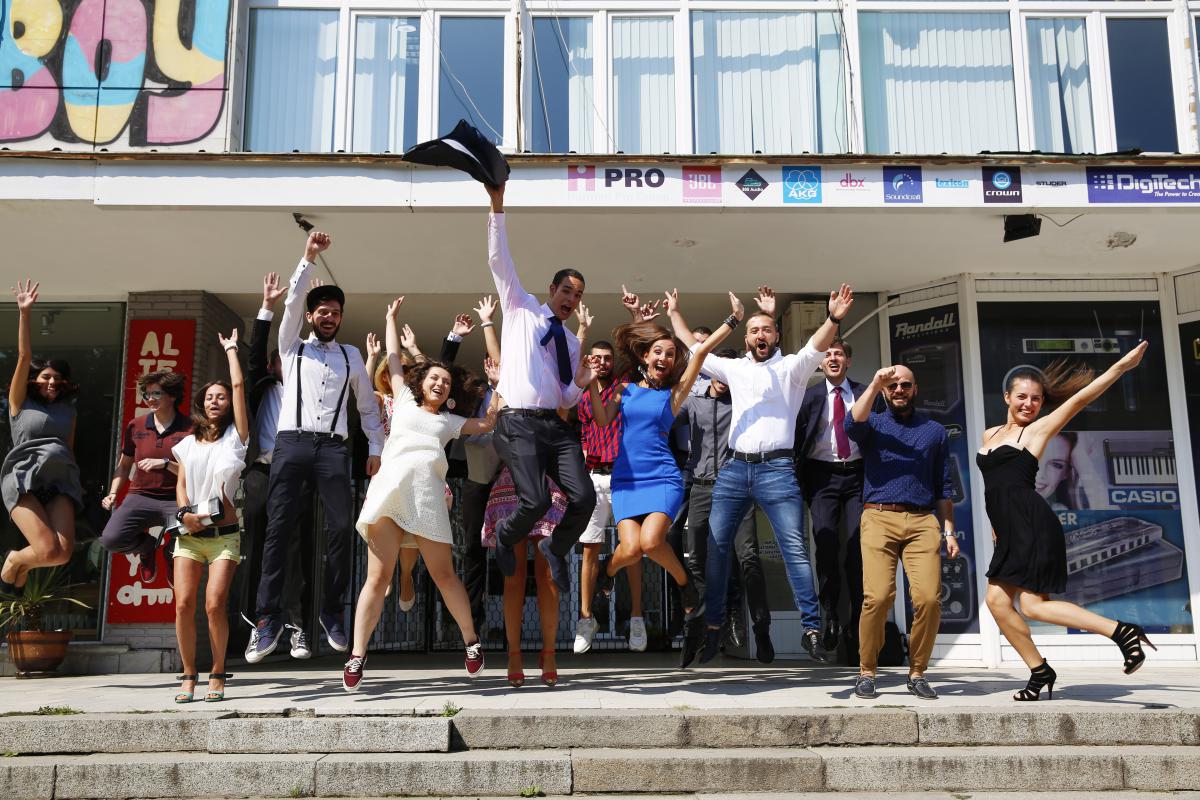 After all the paperwork, they didn't have much energy to plan the ceremony, but luckily for Kate and Javi, their friends created a secret Facebook group and helped them turn the wedding into the best day of their life. They live-streamed the ceremony to those who weren't able to come and also organized a Skype video-call with both Kate's and Javi's families.
After the wedding, Kate and Javi went back to Gandia to walk through all the streets and places where they used to hang out during her Erasmus.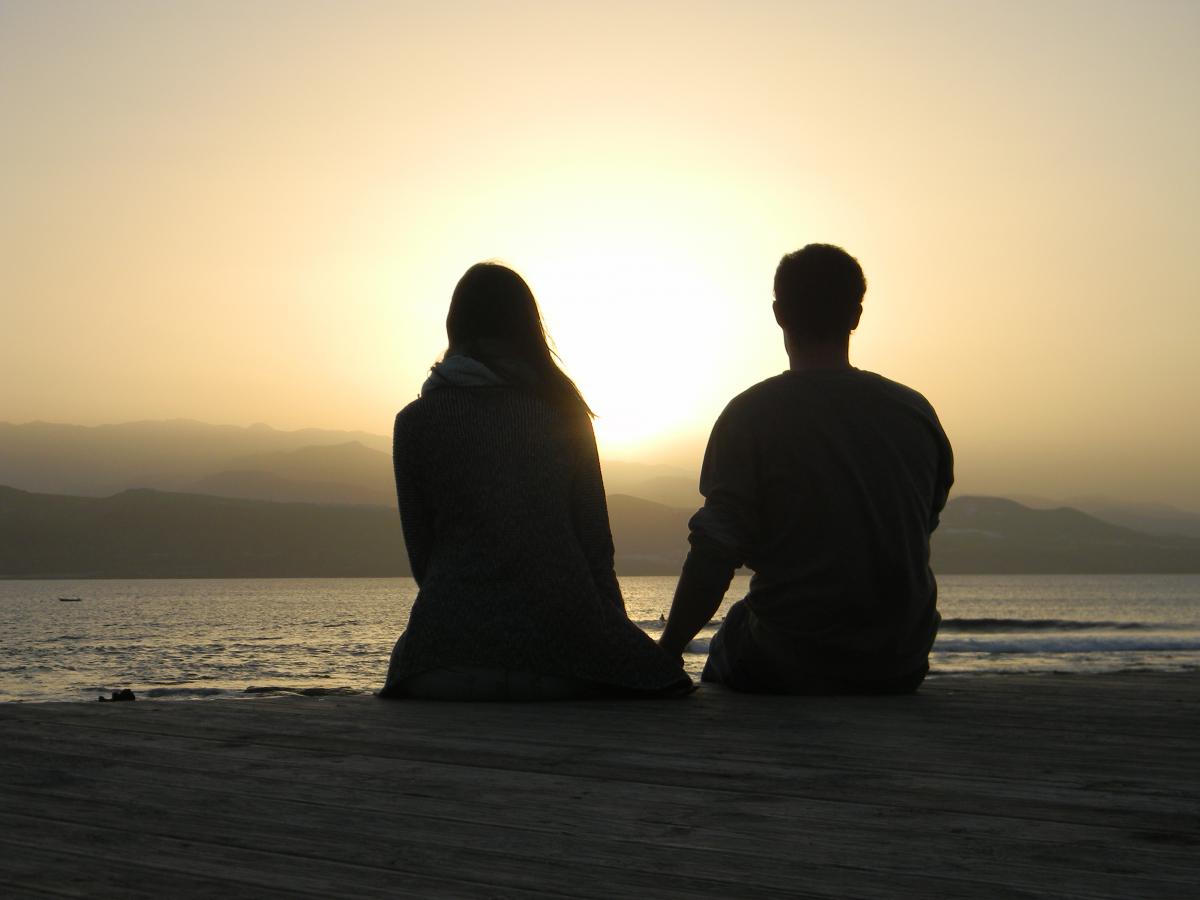 They don't know what the future holds for them – maybe they will stay in Sofia, maybe they will move to Spain. But does it really matter? They are together and nothing can separate them now. Together they can overcome any difficulties and find happiness in any corner of the world.
Erasmus is a really short period of time, but if you want, you can also make it last forever
We hope that everyone reading this article will one day have such a special romantic story as this one. Happy Valentine's Day! Listen to your heart and believe in the invincible power of love!