The skills I have gained through this trip are uncountable. In this article, I would like to present to you how travelling, mobility and being part of something big can change your life. Our 5th stop was Brussels, where I instantly felt like I belong.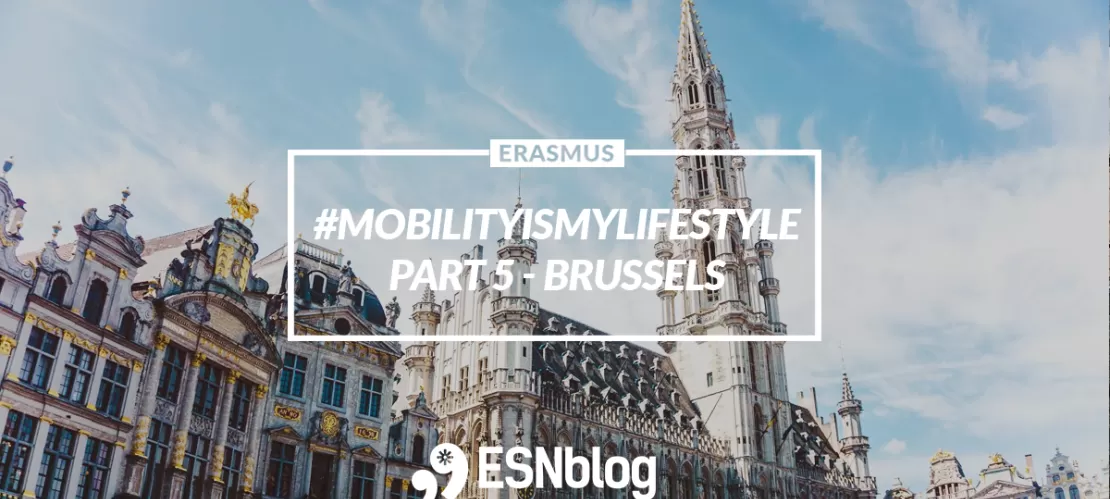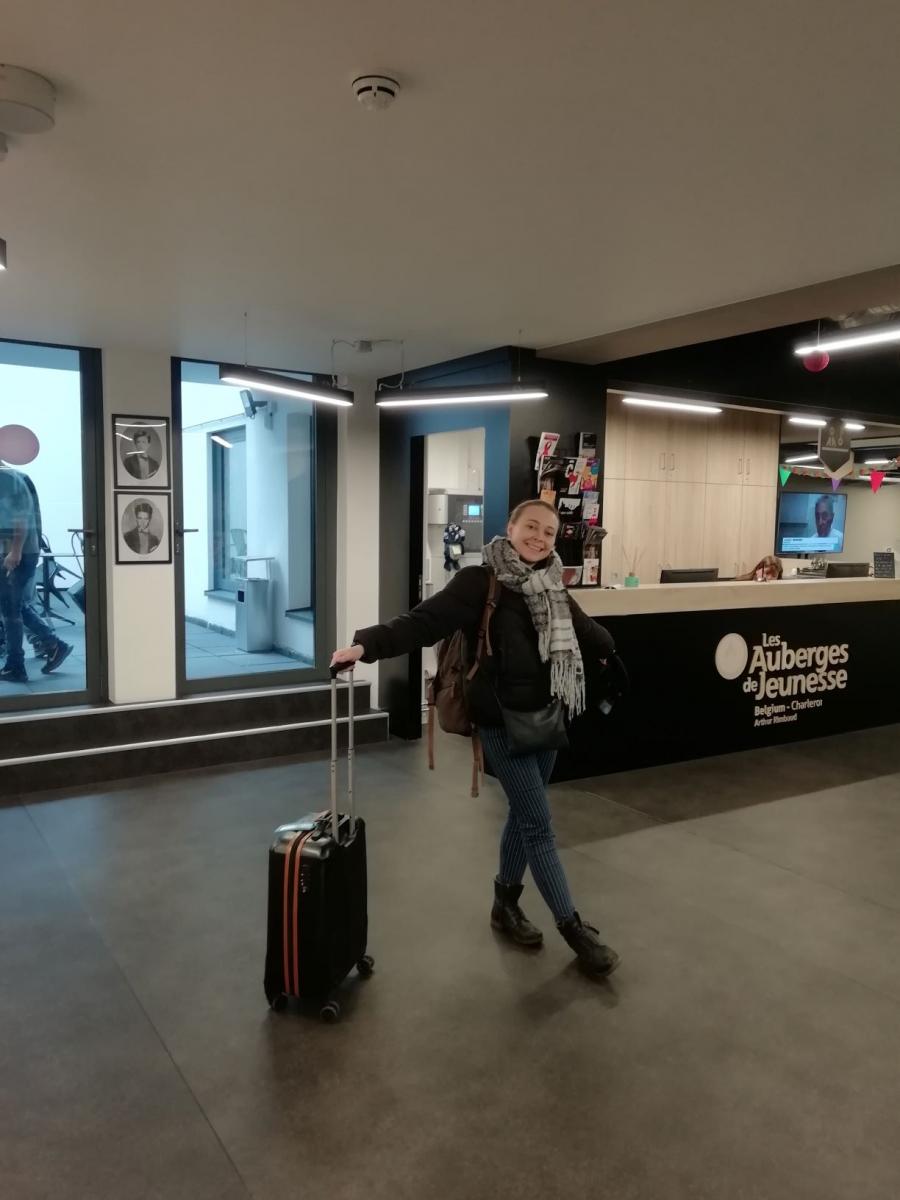 The moment we took the first steps through the city, we felt powerful. I am not joking. The atmosphere of this city just gives you this feeling. The huge buildings, smartly dressed people rushing to their offices to make important decisions and calls. I felt their energy, I felt that all of our actions make a huge impact on our and others' lives as well.
This place is a must-see for beer lovers. Belgian beers are quite strong and have a unique taste. Delirium is the beer you definitely want to try, but my personal favourite is a fruit beer called Kriek, which is made from cherries. I'm not lying if I say you will probably spend much more money than you think. So keep this in mind! This city has lots of things to offer and you won't be able to resist. 
Another must try thing in Brussels are waffles. Since I was a little child, waffles have been one of my favourite food. Every Sunday morning, my sister and I would make them and enjoy our last day of the weekend, these are the type of moments you will remember for the rest of your life. 
Brussels produces 172,000 tons of chocolate every year, and the city is home to some of the most renowned brands of praline chocolates. Are you already packing to try these goodies? 
Have you ever heard about Belgian fries? No, not the French ones. Try to find genuine local places that offer fresh ones. Pro-tip: go with the Andalouse sauce, it is possibly one of the best dips mankind has ever come up with, I promise you won't regret it!
I have to admit Brussels made me think a bit more about my future and realise that all of this is, in fact, happening to me. The #Mobilityismylifestyle competition was almost over, we still had Athens, Greece to go to, our last destination. 
But before that, I would like to tell you about our experiences in the beautiful capital of Belgium. If you followed our journey on social media like Instagram (e.g. @esn_int, @movineurope or our private ones @ijustiina or @asocijalna) you could see that Roberta and I had the chance to see the place where it all started.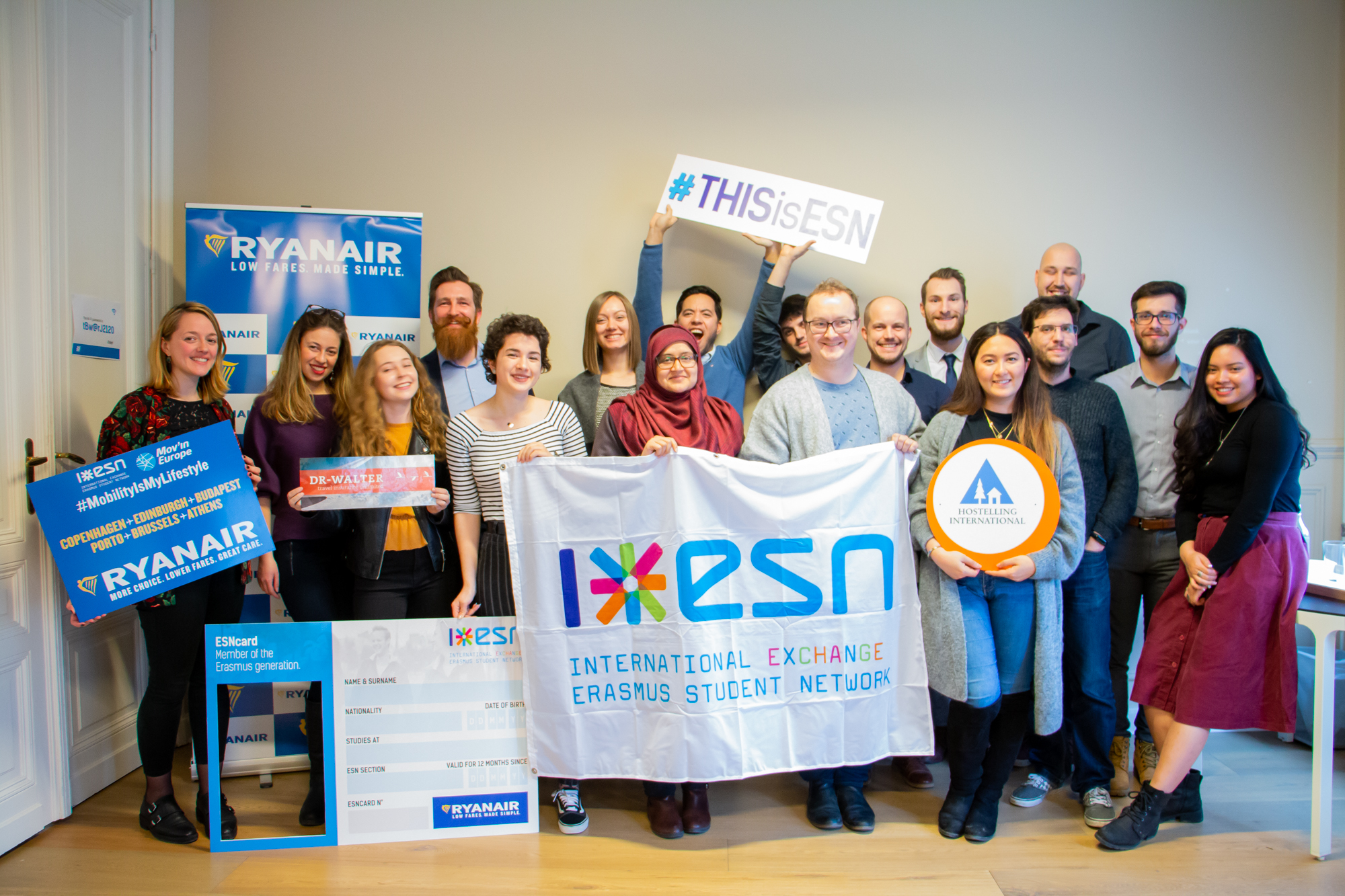 We were so lucky to be invited to see the ESN house and attend a big conference where we met all of our sponsors and those people who organized this amazing trip. It was such an honour to be with representatives of these big companies that are all well-known across Europe: Ryanair, Hi hostels, Dr Walter and of course the Erasmus Student Network; and I am eternally grateful for them. When I was listening to the presentations and suddenly saw myself projected on the screen in a video, it really hit me that I am part of something huge.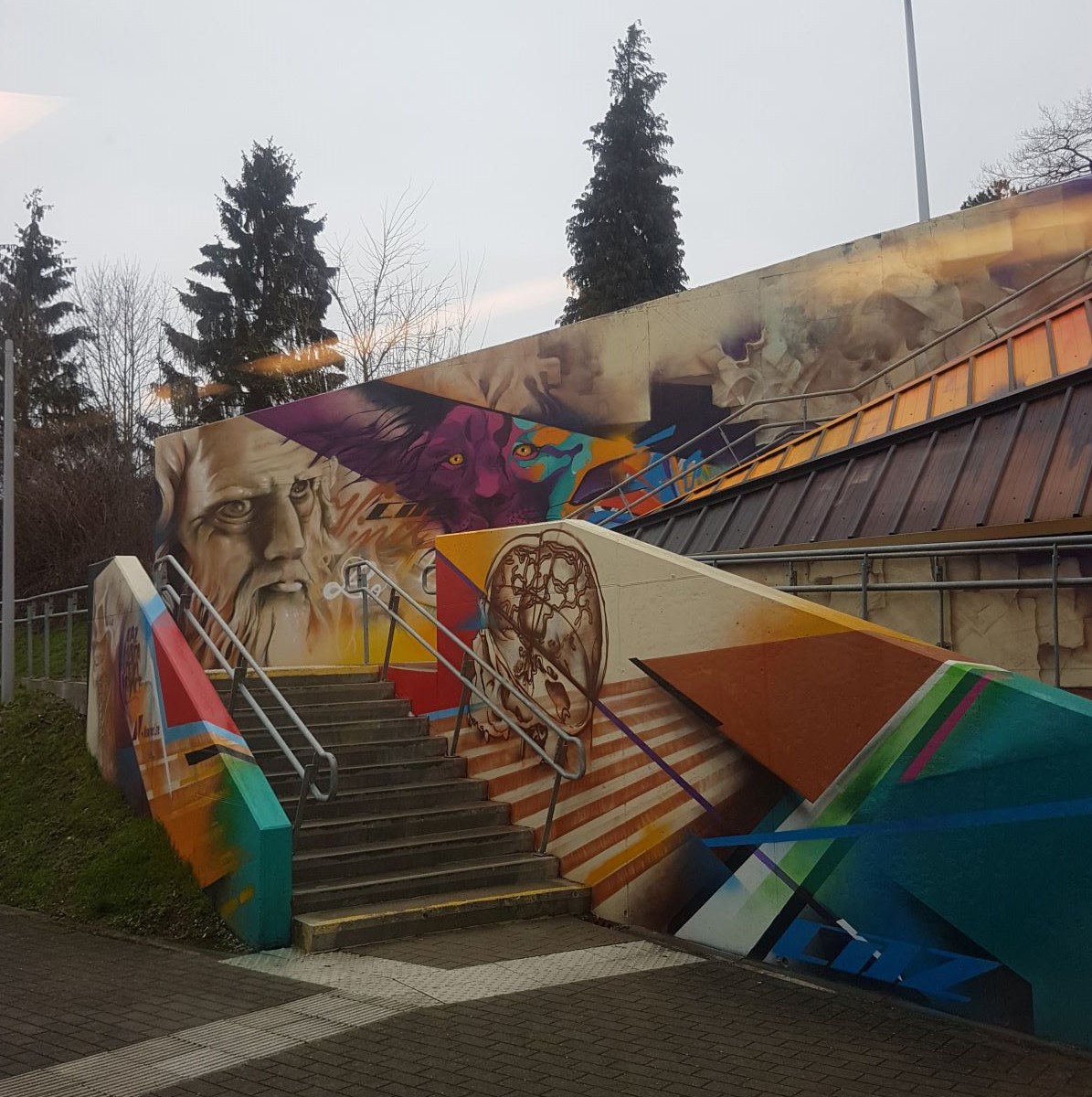 One decision, taking a step made all this happen. So, to all of you doubters out there, those who wonder if you should risk it and make that decisive first step: just do it! Seriously, what is the worst thing that could happen? Who knows, maybe next year you will be sitting in this room, taking selfies with really cool people, making great memories and inspiring others. 
I realized that being part of these organisations, being a volunteer, those who help people make their dreams come true is something truly wonderful. You don't just help others but you also meet new people, live your own experiences that will definitely come in handy in the future. We are learning throughout our entire life anyway, so why not make it fun?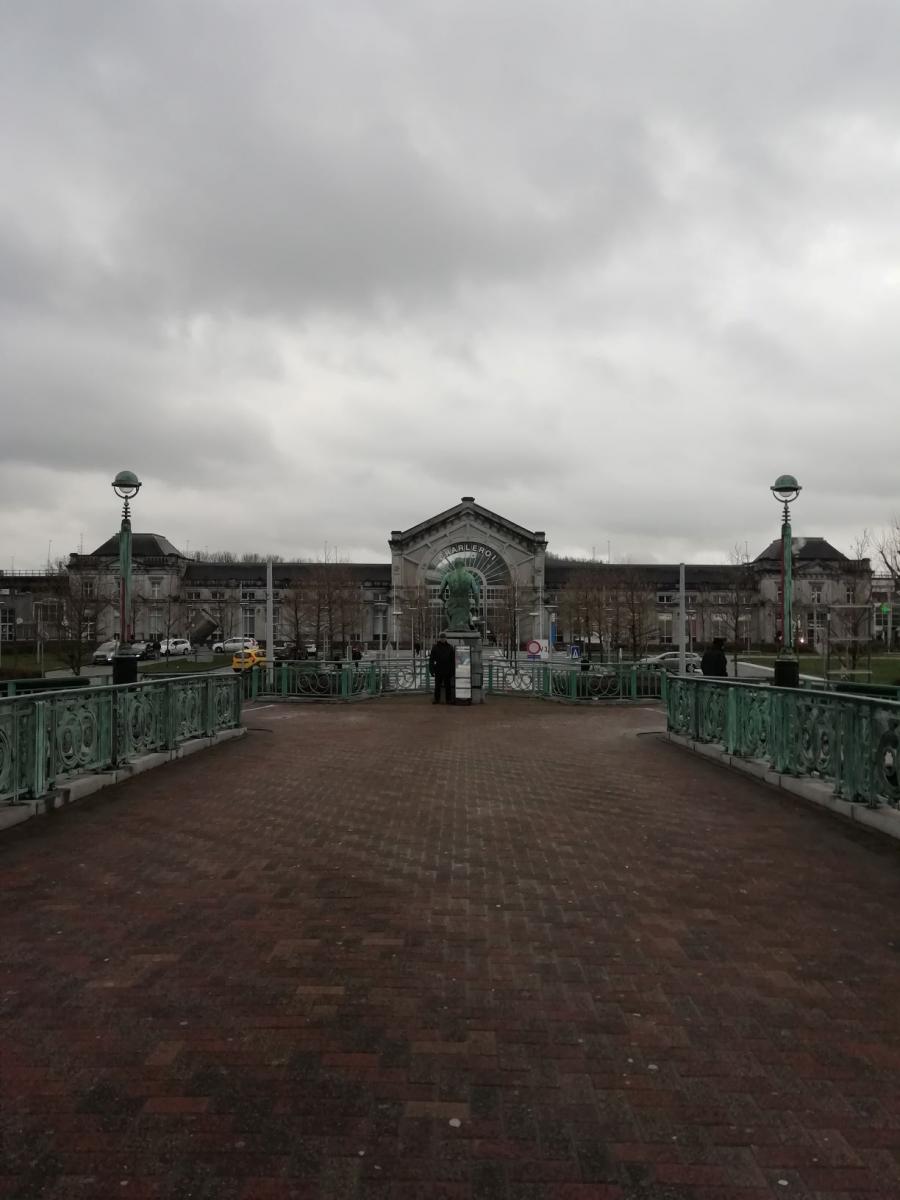 In Brussels, we learned a lot about skills and employability. I started thinking about how this valuable experience will influence my life. I heard that a previous winner of the competition was able to continue her adventure with ESN. I was trying to identify what my goals were and how could I improve myself to do what I like and to show my story to others. Whatever I choose, I promise myself to do it with lots of enthusiasm and live my experiences to the fullest. And I wish you all the same!
Sometimes bringing together two crazy people will create funny moments. 
Me and my travel buddy Roberta started the trip as strangers, and ended up becoming good friends, sharing so many memories from these past 2 weeks. Being together all the time, talking in different languages and communicating in English was sometimes challenging, but we learned a lot during this journey. Teamwork was another wonderful skill I developed, since we had to trust each other, and placing your trust in someone is fundamental in everything you do. To feel comfortable with another person or to have a good connection, is not only important in travelling, but in everyday life as well. You need to trust that all the decisions you make together are going to work out for the best. Living in fear and frustration will surely draw you back from how amazing such an experience could be. Travelling with someone gives you a brand new perspective on the journey itself, it tightens the bond between you and your companion, you can meet so many new people together and will never forget all the memories… just like on Erasmus.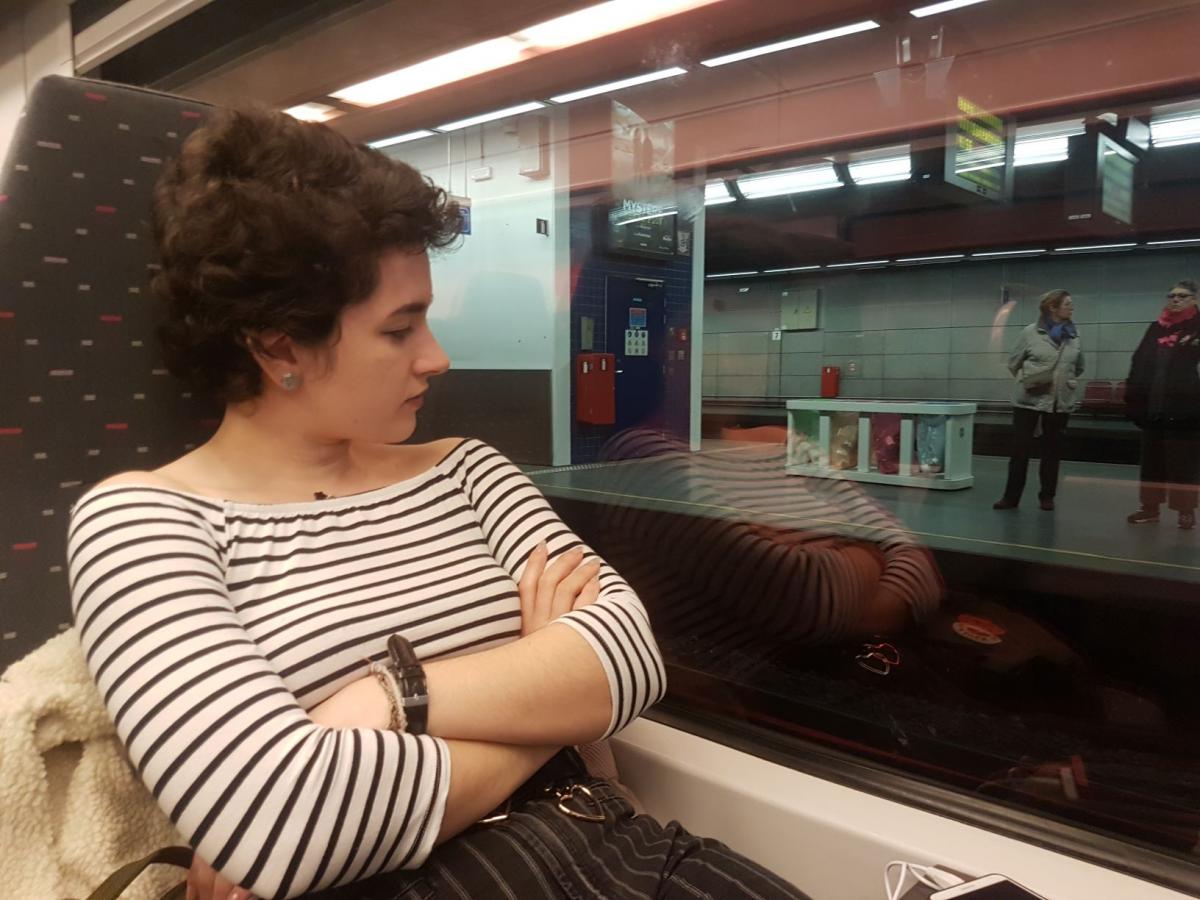 If I had to summarise Brussels I would say it is a perfect mixture of a place where you drink nice beer and get fantastic ideas, and drink lots of coffee to execute these ideas. You should surround yourself with people who give you a lot of opportunities and inspiration. Brussels showed me this side, and I am happy I was able to visit this city. I can't wait to see what the future brings me next!