During this year's Annual General Meeting in Warsaw, a new form of member recognition was introduced to the network - the Honorary Achievement Award.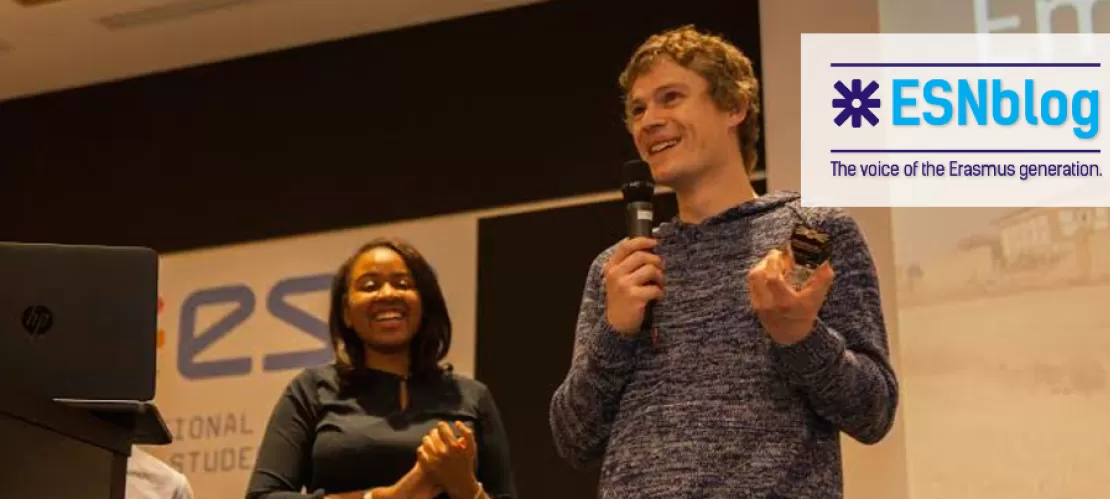 Upon initiative of the International Board, the award was conceived to acknowledge and give recognition to an individual who has significantly contributed to the growth of ESN and gone beyond the call of duty in serving the network.
ESN's first-ever Honorary Achievement Award was presented to Emanuel Alfranseder, former President of ESN International (2012-2013). After his term as President, Emanuel continued serving the network and supporting ESN on the international level, through his involvement in the STORY and HousErasmus+ research projects as well as various representative roles. We managed to catch up with Emanuel after the AGM to ask him a few questions.
How did you first get involved in ESN?
I remember it quite well. I had experienced ESN myself during my Erasmus in Vilnius (I was amazed how well they took care of me). Since I went directly to Sweden to do my Master studies, I was busy adapting to a new country myself.
One evening, my Turkish roommate from Erasmus came over. He happened to be the NR of ESN Turkey and the WPA of ESN Sweden and by chance ended up studying in the same city in Sweden. He had a proposal I wouldn't be able to refuse (thank you Cihan). He told me that ESN Sweden was desperately looking for a Treasurer for the National Board. And so it would all start...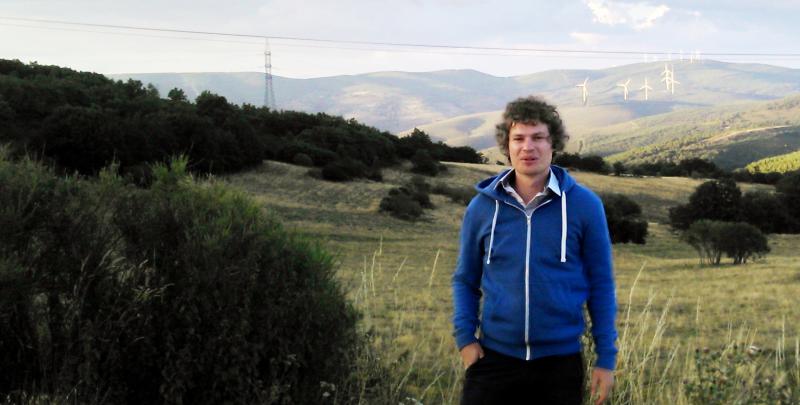 What was going through your mind as the award was being announced?
I had no idea that such an award existed. Admittedly, a couple of seconds before they announced the award, I started suspecting this was about me. I was generally overwhelmed, and rather speechless, which those present can probably confirm. I also felt very humbled thinking that many others would equally deserve such an award. So many of us give our best for ESN and that is all we can ever do.
What is it that still keeps you involved with the network?
There are two things mainly: the people and the cause. I have so many friends in ESN and every time I get involved I meet new amazing and energetic people. Additionally, I do, with all my heart, believe that we change the world through what we are doing.
An experience abroad changes everyone - I strongly believe for the better. We become more open, tolerant and I believe more conscious human beings. I always say that the person that left on Erasmus to Vilnius never returned (which is actually not only true spiritually but also physically; I have never lived back in my home country ever since). This life-changing experience is what ESN helps to improve and spread on so many levels. This is what the world needs much more of.
In one sentence: what has volunteering for ESN given you?
It has given me perspective, motivation, skills, experiences and friends that have enriched my life in ways that I didn't think existed. 
Do you have any advice for the new generation?
I don't think anyone needs some particular advice for being in ESN. Find out how you can contribute in your own way and enjoy this time in ESN as much as you can. It will be one of, if not the most, exciting time of your life.
For ESN as an organisation, I believe we have to move more to our neighbouring, non-EU countries and put more energy and resources into it. This is where we matter most and where we can make the biggest impact. It's a pity that we are not present in countries such as Ukraine, Moldova, Armenia, Belarus, some of the Balkan countries and other non-EU countries that are our members often struggle to fully participate in ESN's activities.
Emanuel currently lives and works in Stockholm, Sweden.