Fascinated by how Erasmus united different people, I decided to ask some friends if they remember the way it all started for them. Every path that led to Erasmus is unique - these are some of them.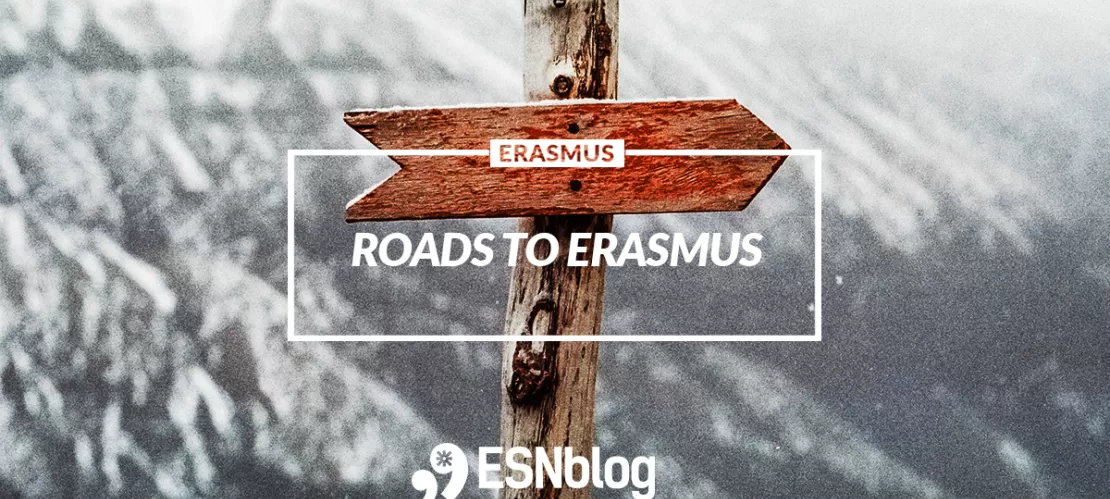 I find it amazing, how Erasmus plays such a major role in the lives of millions of people everyday. So I took a step back and I thought to myself: "How did it all start for me? When did mobility and interculturalism start being such an important part of me? How did I find out about Erasmus?" The truth is, I have no idea. I don't remember when I first heard about Erasmus and how it found its place so close to my heart. Sure, my passion for it reached an extreme after my own Erasmus experience, but, in my head, it's like as if it had always been something I knew about, something I wanted to do, a natural step in life, like "graduate high school, go to university and go on Erasmus".
While thinking about how I didn't have a specific moment that made me realise I wanted to go on Erasmus, it occured to me, that other people may have different, interesting stories. I decided to interview several people about their own road to Erasmus and find out more about how an idea of interculturalism, diversity and studying abroad can take different shapes in people's lives, affect them in various ways and present itself in different times.
Nora, - Finland - Erasmus in Thessaloniki, Greece.
First, I reached out to my friend Nora, a girl from Finland who was an Erasmus student in Thessaloniki just a year ago and who agreed to Skype with me and talk to me about her experience, painting it with vivid colours. She says she first found out about Erasmus thanks to her University, which held an event inviting students to learn more about Erasmus opportunities. As an 18-year-old girl, she had heard about some of her older friends going on Erasmus and after the informative event at her university, she fell in love with the idea and was excited to take the chance herself.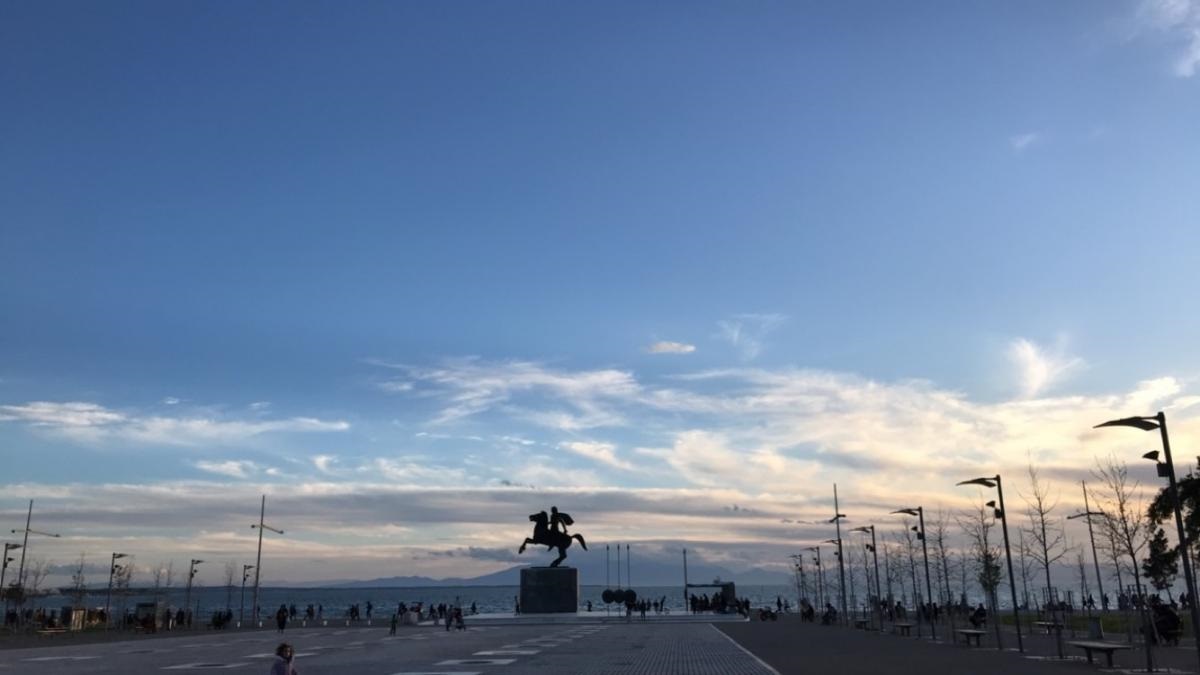 After searching quite a bit for the perfect Erasmus destination, Nora chose Thessaloniki for its great climate as well as the similarities of the Greek culture to the one of her Kosovan roots. She was looking for a way to escape her everyday life and create a new reality. She smirks and says: "Tired of living in Finland, I wanted to go abroad and do something different".
Nora expected to have fun, travel, learn, party and create incredible memories. She says all these happened in a far greater way than she could have imagined back then.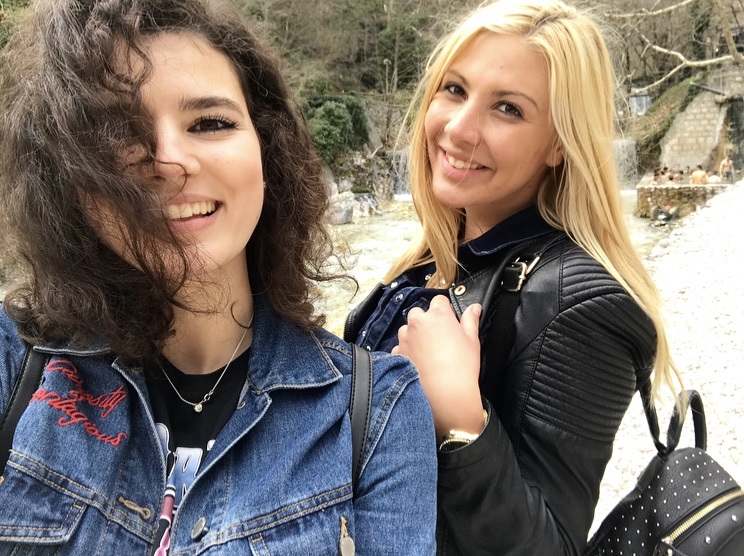 Her semester in Greece gave her strong friendships, incredible experiences and endless unforgettable moments, after which, she claims, changed her forever. When asked if she had any fears before departing for her Erasmus, she simply mentioned living with a stranger, which, however, turned out to be a great experience, as her Erasmus roommate is now her friend and Nora is now braver, bolder and more willing to escape her comfort zone.
She answers my last question with confidence, her eyes piercing the camera "If you're thinking about going on Erasmus - stop thinking. Simply do it. It will change your life forever".
Patrick, - Germany - Erasmus in Reykjavik, Iceland and Braga, Portugal
My next interviewee is Patrick, a fellow ESNer from Germany, incredibly passionate about Erasmus and responsible for many of the emotional Erasmus and ESN related videos that often circulate the internet (If Erasmus had a trailer, #THISisESN, Thank you Erasmus).
Patrick remembers first being introduced to the Erasmus opportunities during his first year in university, but only really paying attention to these presentations in his third semester of studies, when he was able to apply for it.
He recalls choosing Iceland as not much of a choice, but rather as his first opportunity to escape the mindset he'd always known and experience a world different than the one he'd always lived in. As a philosophy student, he was always trying to make sense of the world, looking for differences and similarities in the way of thinking and being in different parts of the planet. And so, his journey began. Patrick describes his time in Iceland as a special time in his life - nobody judged him on his past or his nationality but simply on who he was. He remembers living in the moment, forcing himself to escape his comfort zone, in the name of "social survival".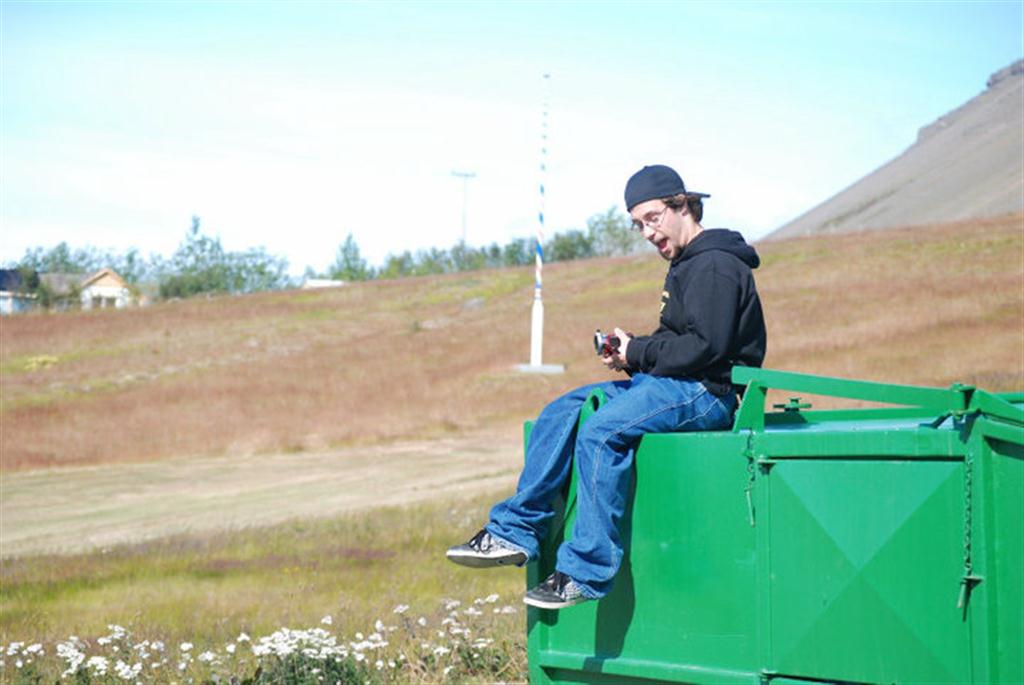 When I ask him about his fears before going on Erasmus, Patrick stares at me, silent, for a few minutes. Finally, he says "maybe I was afraid that nothing will change". He recalls no fear regarding the foreign country or different language - just a deep wish for change and the fear of it not coming true.
Of course, his wish was granted. He says Erasmus made him realise that the little world he lived in before, is not everything and that all it takes to make change possible is an open mind - for Patrick, all it took, was travelling abroad. This is probably the reason he chose to live abroad again - this time in Portugal, for his second Erasmus, again seeking something different than what he'd known until then.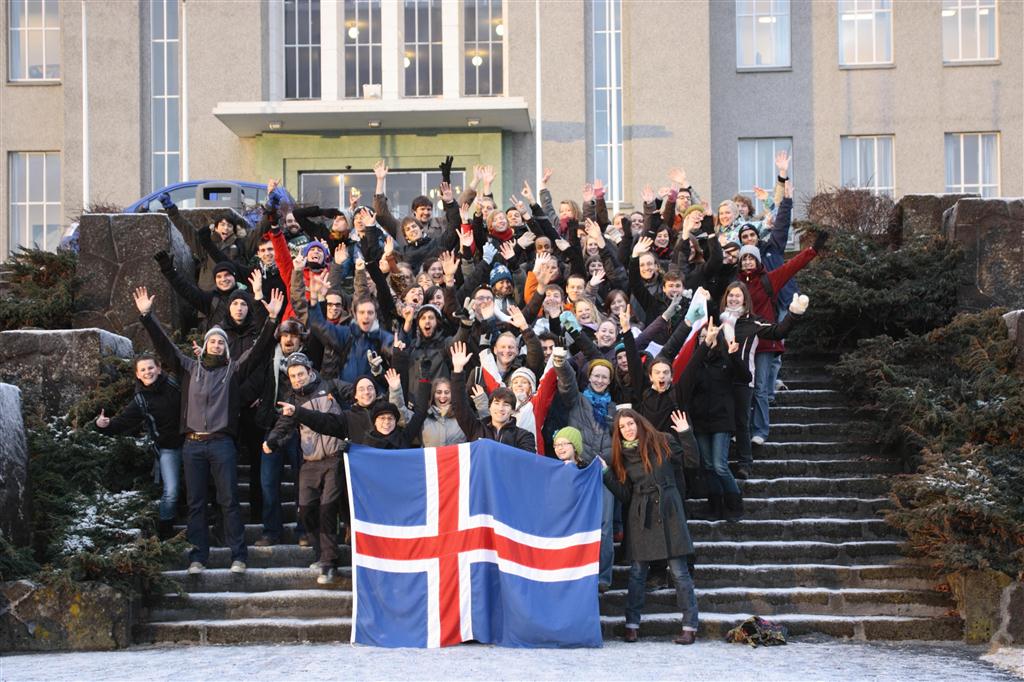 ESN became a part of his life after his first Erasmus experience, when the desire to help enhance the experience of others kicked in. He now feels a division between his life before and after Erasmus.
We finish our Skype call with a final question: "If you were to say one thing to someone now considering to apply for Erasmus, what would that be"? He simply says "Do it". He leans back on his chair and tells me that he thinks people should make more out of their time at university - it's the time to explore, to learn and grow, and Erasmus is a great place to start, because on Erasmus… anything is possible.
Andreas - Greece - Erasmus in Brno, Czech Republic
The last interview takes place in an even cosier setting than the previous ones. We're simply chilling at the ESN office of a local section, reminiscing on our Erasmus days, when I bring up the first question. My friend Andreas is an ESNer who, I swear, breathes Erasmus.
"I was in high school" he says, staring off into the distance, already lost in his thoughts. "I had a math tutor who once told me 'You will do two things in your life: Go on Erasmus and travel in Europe with Interrail'. This stuck with me until I got into university. As soon as I knew I had this opportunity through my institution, I started doing more research on it." He says that as a high school student, he didn't realise the size of the opportunity and simply viewed it as a chance to live abroad. However, when the time to apply for Erasmus came, Andreas was looking for a way to escape his routine, to get away from life as he knew it, to change and grow - and Erasmus offered just that. He was excited to travel, explore, and navigate the world on his own, and Brno seemed like the right place for him to start his journey.
I met Andreas through ESN, just a few months before his departure to the Czech Republic. He tells me that his experience with ESN before his own Erasmus, helped him get a taste of what it would be like and eliminate his fears, even though, to an extent, he still worried about the unknown and the possibility of being alone. "However", he exclaims, smiling, "I had placed a bet with myself, to never let any opportunity go to waste. This is the reason I now have so many crazy Erasmus stories to tell! So, this is what I now say to people thinking about going on Erasmus: This is the opportunity! If you don't do it now, when will you? And if you're not the one to do it, who is?"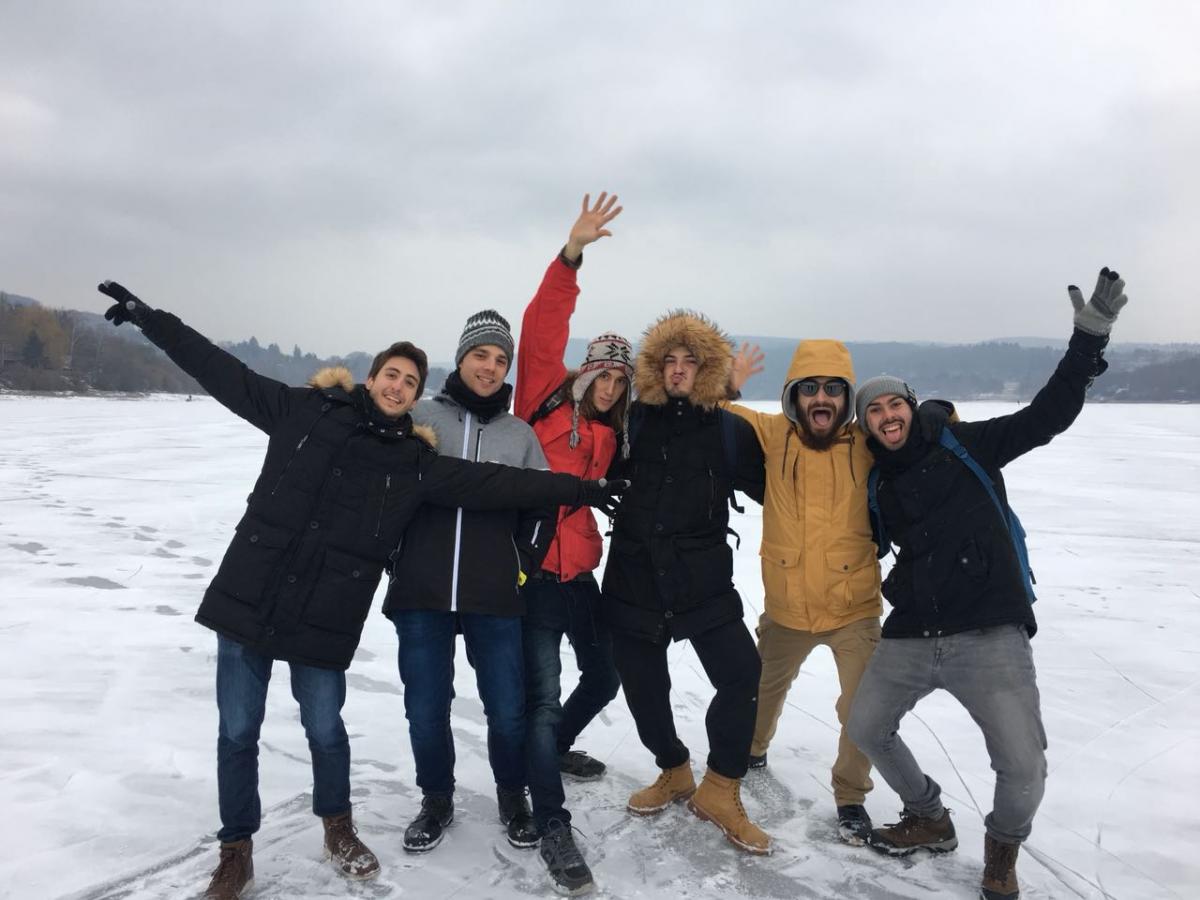 It's thrilling, observing the similarities and differences in the stories of different people. They all have their own backgrounds, their own reasons for wanting to study abroad and yet… they all conclude with the same thought in mind: Erasmus changes everything.