Late night talks, language barriers, heavy rain, new friend requests. If there isn't a song about it, it probably didn't happen yet.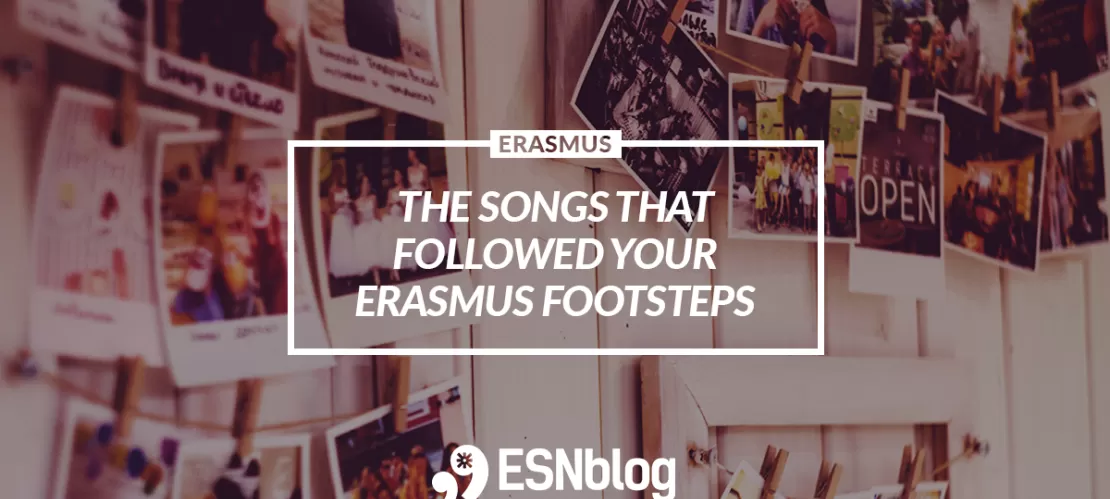 Our Erasmus days came to an end and it's the perfect moment to recall what we've been going through in the last months. Since the beginning of our journey, we dealt with different ups and downs and we became more tied to our friends than we could ever imagine. Now turn the volume up, smile, and remember that you are not alone.
Day one, you're suddenly on a plane, about to take off, and you don't understand what's going on in your life:
Journey - Don't stop believin'
You are a complex human being with many feelings, but it's confusion that defines the moment you step for the very first time into the dorm room your new university provided:
Peggy Lee – Is that all there is
To literally every person you meet at the beginning of the semester:
 Carly Rae Jepsen - Call Me Maybe
Repeating after the language teacher:
Ylvis – What does the fox say
Discovering the local dishes:
Out with the gang, when all of a sudden somebody wants to buy you a drink:
But your friends are already taking turns at the bar:
The Wombats - Let's dance to joy division
Wait, you mean we have this in common too?!
White Stripes - We're going to be friends
Everybody is cool, but you know you couldn't have found a better squad:
The Script - Millionaires
When during the movie night you watch L'Auberge Espagnole together:
The Rembrands – I'll be there for you
Between international dinners and the moment your flatmate receives that pack of goodies from home, you're living the real student life:
 Glass Animals - Season 2 Episode 3
Broke or not, there's nothing more exciting than making plans to see everybody this summer!
Plain White T's - Hey there Delilah
Professors expect you to submit the homework first thing tomorrow morning, but you have already made plans for today:
Your parents are concerned:
The Lonely Island ft. Adam Levine - YOLO
Your significant other barely understands what you say:
Soulja Boy - Kiss me Thru The Phone
While friends back home complain that you seem to have way too much fun in those photos:
Taylor Swift - Shake it off
But whatever your worries are, they will never be smaller than during your exchange period. It's time to sit back, enjoy your life to the fullest, and maybe find some answers for "when was the last time you did something for the first time?"
The Lion King - Hakuna Matata!
Your friends from the first semester don't always know how to keep in touch:
Lilly Wood & The Prick – Prayer In C
But your reunion shows that some things never change:
Noah and the whale - 5 years time
Edith Piaf - Je ne regrette rien
Packing is the most dramatic activity:
Europe - The final countdown
Back in your hometown even the leaves of the trees are the same as they were when you left:
Lemon Tree - Fools Garden
You miss being sorrounded by international friends. And then you realise you can join ESN! Once Erasmus, always Erasmus.
Queen - I want to break free