Hello everyone! I'm Viktória from Hungary and I had the opportunity to explore a few places in Europe thanks to ESN International's "Mobility Is My Lifestyle" initiative. Here I want to share some of my thoughts and experiences. Let's start!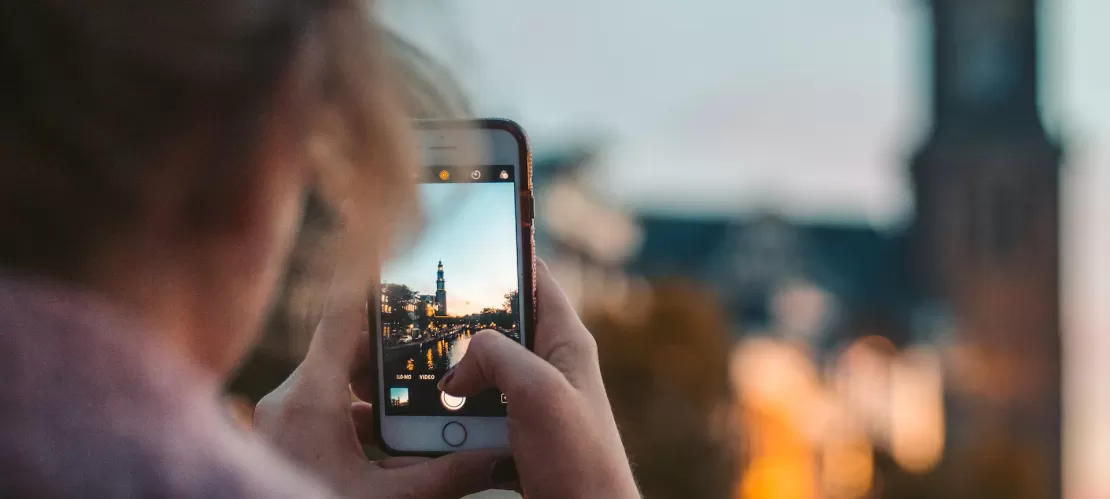 Hello everyone! I'm Viktória from Hungary and I had the opportunity to explore a few places in Europe thanks to ESN International's "Mobility Is My Lifestyle" initiative. Here I want to share some of my thoughts and experiences. Let's start!
UTRECHT, THE NETHERLANDS
I started my journey from Belgium in June 2022, since I was studying in Brussels in the spring semester with the Erasmus+ programme. My first stop: UTRECHT! A beautiful town in the Netherlands with the biggest train station in the country. When I arrived, the first thing I saw were the modern buildings around the train station, which I didn't expect at all. I immediately fell in love with the town especially when I continued my walk toward my hostel and I noticed the canals. But watch out: almost everybody rides a bicycle, and you need to be careful where you walk to not get hit! 
ESN Utrecht welcomed me so warmly: on my first night I had the chance to participate in their pub quiz and I had such a good time with the members! The next day I explored the town on foot, but sadly some main tourist attractions were under construction at that moment. I really enjoyed walking around, the weather was lovely, and I felt completely safe on the streets. Thanks to Hostelling International, I stayed in the Stayokay Utrecht Central hostel which was a super cool place to stay! That's where I met this lovely Irish girl, Emma, who joined me for the Tuesday student night out in a club. At the entrance, I got tickets for free drinks since I had my ESNcard with me. I danced through the night with Emma and the next morning I was already continuing my journey to Germany.
Tips:
Don't be surprised at the train station: there will be gates where you need to scan your ticket in order to get in and out! ;)
Remember to carry cash with you! Most supermarkets accept cash and debit cards but not credit cards. :(
Food that you must try if you visit the Netherlands: bitterballen and stroopwafel!
An app for checking train times in the Netherlands: NS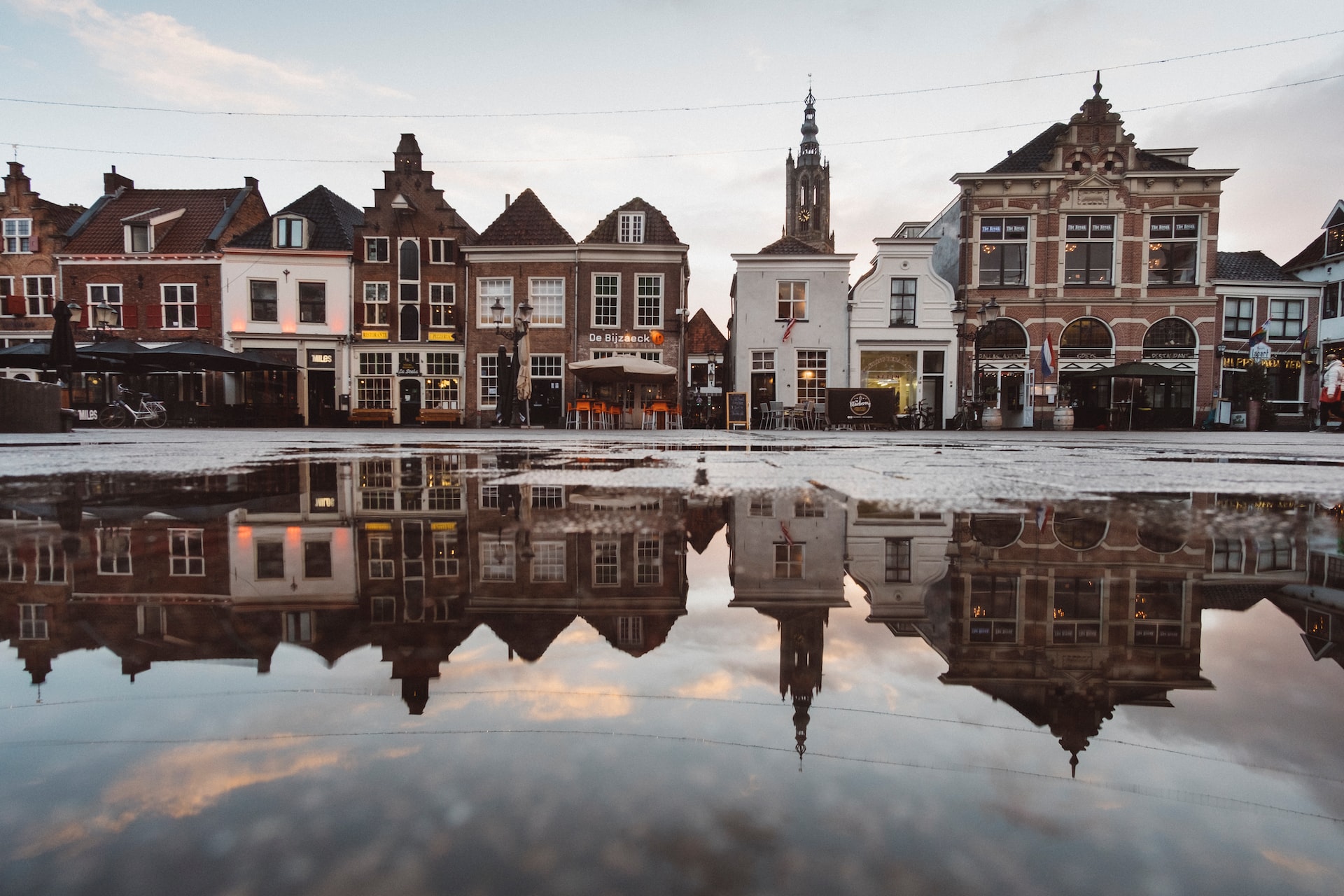 HANNOVER & BERLIN, GERMANY
When I arrived in Hannover, I participated in one of the afternoon events of ESN Hannover after having some rest. I had some beers with Erasmus students at the university's bar, which after a semester in Brussels surprised me with how cheap it was: the beer only cost €1! Later, I joined some people from the bar, and we ended up at an outdoor event with cool music. The sunset was lovely from there and I enjoyed my time with them, everybody was so open. I ordered a pizza for my dinner to my special accommodation: it's called BoxHotel! I have never seen an accommodation like that before: basically, my room looked like a box, there were beds down and upstairs, the sink downstairs and the shower upstairs. I could easily open and close my door with an application on my phone.
On the second day, I explored the whole town by myself: I bought "the Red Thread" floorline city guide in the tourist office and I visited every place that they mentioned in the book – which only cost €3. Hannover is a really lovely place, I truly loved the buildings, and I finished the whole tour in 4-5 hours. One of my favourites was Maschsee lake, where I just sat down on a bench and enjoyed the view. This day was the first that I spent by myself and I could experience what it feels like to do solo travelling. It was quite an interesting and unusual experience, but I can recommend to everybody to try it out. You can explore a new place by yourself, be with your own thoughts, you can go at your own speed and make individual choices – but there is no one to share the experience with. I'm not sure which version I like better – but I'm grateful that I could try solo travelling out now!
The next day I continued my journey, and before arriving to a new country, I made a few hours stop in Berlin, the capital city of Germany. I had never been there before, so I tried to explore as much as I could. Unfortunately, it was an insanely hot day and I even got sunburnt, but I managed to see the Reichstag, the Brandenburger Tor, the Berliner Dom, the Berliner Fernsehturm, and try out the Berliner Bratwurst. Berlin is a fascinating and busy capital city. I'm so glad I could make these few hours stop there, and I'm sure I will go back and spend more time there in the future.
Tips:
Carry cash with you! At the university's bar, they didn't accept cards at all. :(
If you want to explore Hannover: buy the "the Red Thread" book in the tourist office for 3€.
If you want to eat in Berlin with a great view of the Berliner Dom: go to the Bandy Brooks.
An app for food delivery in Germany: "Lieferando.de"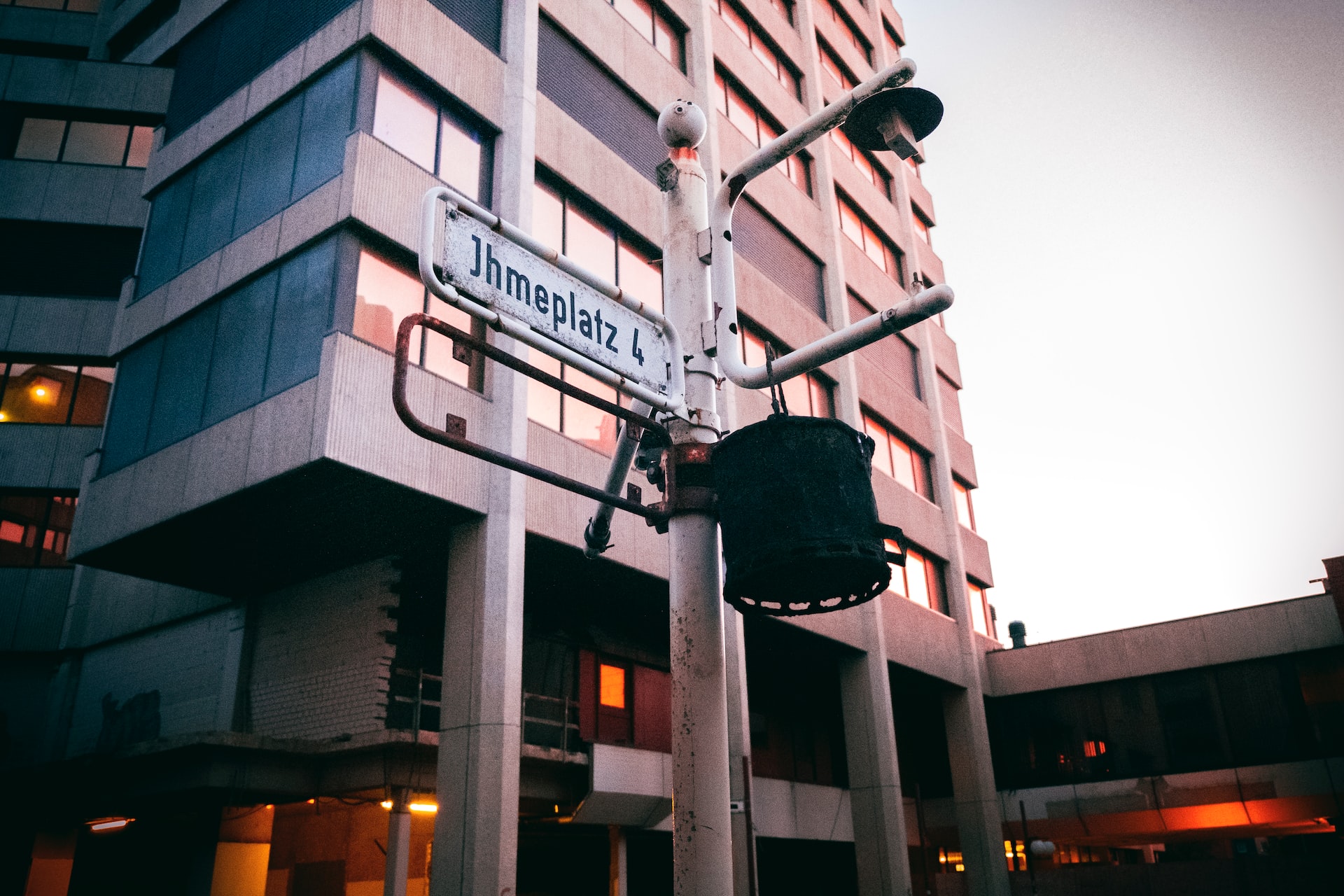 POZNAN, POLAND
I like travelling by train, but sometimes the journey can be long. I arrived quite late to my next stop: POZNAN! I was glad to realise the grocery shops don't close so early, so I managed to get some food for dinner. Poland is definitely a good place to travel if you are on a budget: everything is super cheap! After getting into my beautiful flat I ate my food, had my shower and headed to bed – interrailing can be super exhausting, so you shouldn't feel bad if you choose to go to bed when you could explore a town for a bit. 
I started the next day with a city tour: I met with Konrad from ESN Poznan, and he showed me around. I fell in love with this town, truly loved the buildings and the vibe, but sadly their main square is under construction. As a "Poznan tradition" you can see two goats "fighting" at the town hall every day at 12:00. So many people were gathering there waiting for the (of course not real) goats to come out! Then, we visited the Royal Castle where we had a nice view of the town. Later we had an interactive experience in the Croissant Museum which I didn't expect at all – if you are in Poznan, don't miss that out! I tried out some good Polish food as a late lunch/early dinner, and then enjoyed some beers next to the river.
Although my day was already complete, there were more experiences waiting for me. I participated at the Farewell Gala of ESN Poznan where I met with the kindest and most open Erasmus students. We enjoyed some drinks together and learnt some steps of salsa, then we closed the night in a club. It had several dance floors, the music was good, and overall it was a really friendly, open-minded place: I felt totally safe!
Tips:
Don't miss out to see the goats at the town hall at 12:00 & Croissant Museum
Food must try: Zurek and Pierogi
A good party place: HAH Poznan
PRAGUE, CZECH REPUBLIC
Sadly, I caught a cold because of the air conditioning during my trip and by this time I was too weak. When I arrived to the capital city of the Czech Republic, Prague, the heat was unbearable (34 degrees at 20:00), so I stayed in my hostel. The next day it was raining almost all day, so I had lunch and went back to rest in my hostel. I gained some strength back and explored the city a bit later on, and I watched the sunset from the Charles Bridge, which was one of the most amazing things I've seen in my life. As I walked back to my accommodation, I could see the river and bridges in night lighting. And when I got back I chatted with my roommates – I had really kind German, English and Canadian roommates – all of them were interrailing!
It's a shame I was sick during my stay in Prague, but I know for sure I will come back because from what I have seen, it's a really beautiful city. I chose to have more rest than exploring, and although I missed out on so many things I would advise you to do the same: if you are sick it's not worth it to give up your rest and well-being. 
Tips:
Watch the sunset from the Charles Bridge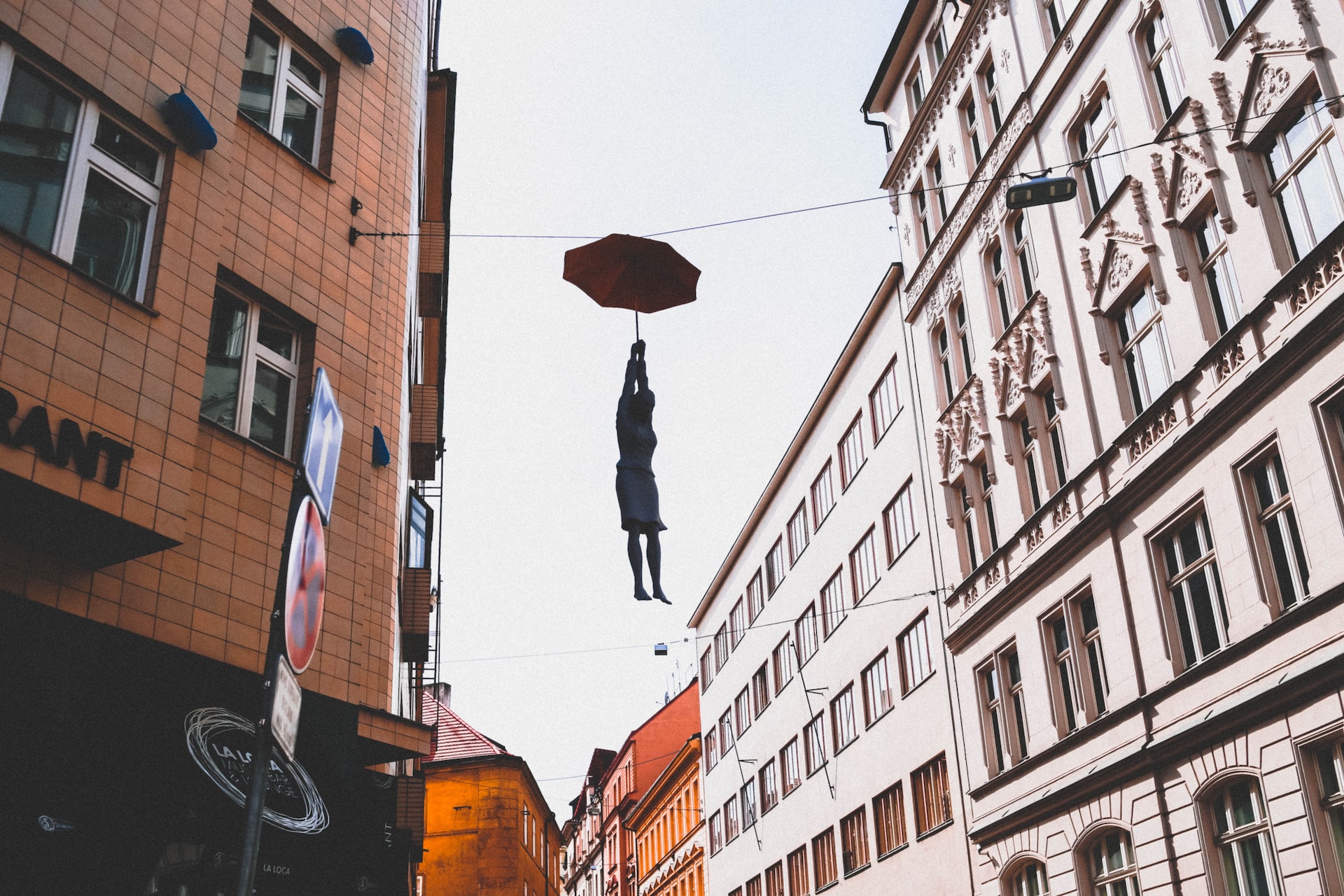 SKIPPED STOP – STRASBOURG, FRANCE
My last stop would have been Strasbourg during International Music Day, and I heard people are having fun celebrations that day. I'm truly devastated I had to skip that out: but I had to prioritise myself and my health, so I chose to end my trip in Prague.
Be ready to step out of your comfort zone almost all the time. It's worth it! Be open, spontaneous, and don't be afraid to reach out to new people during your travelling.
WHAT DID I LEARN?
Solo travelling is fun. Slow travelling is fun. Travelling by train is sometimes easier and better, sometimes a little bit harder than by plane. But I'm really glad I had this opportunity to try it out – thanks for the tickets, Interrail!
Be ready to step out of your comfort zone almost all the time. It's worth it! Be open, spontaneous, and don't be afraid to reach out to new people during your travelling. I would totally recommend booking and staying in cool hostels, so you can meet and connect with people more easily – almost everybody was interrailing in the hostels where I stayed, so I easily found people who were open to talking or doing some activities together.
Just go with the flow and enjoy every moment!
The Mobility Is My Lifestyle is a competition organised by ESN,  under the Erasmus Generation Participation & Engagement project, funded by the European Parliament, aimed at raising awareness among young people about the work of the Parliament and the opportunities offered to them in the EU, while simultaneously promoting EU's diversity and cultural heritage, as well as active citizenship and volunteering.