It's not too late to visit foreign countries for Christmas - you can take a pick from this list of budget-friendly destinations right now!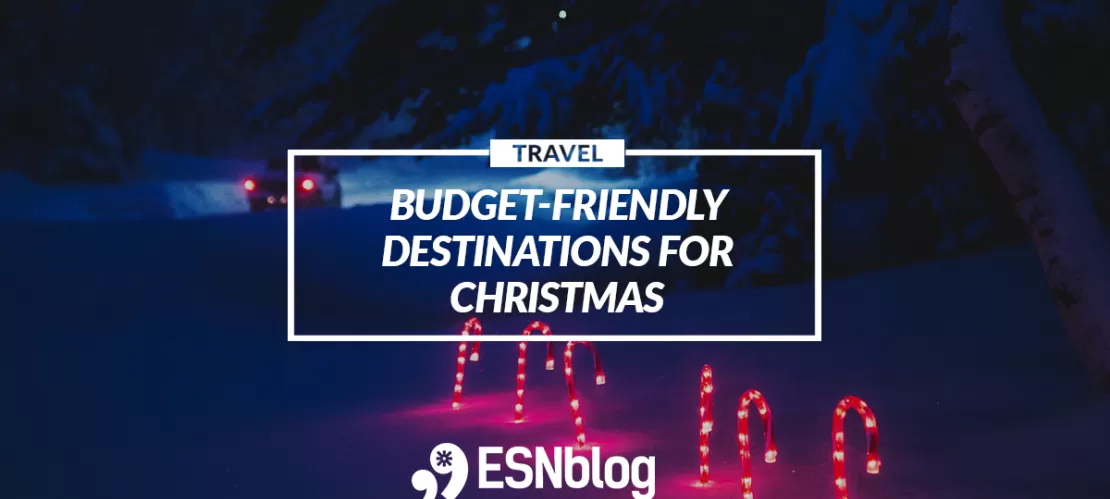 There are only a few weeks left in 2018, but that is still enough time to plan a quick Christmas trip or two to some of the best destinations in Europe without breaking the bank. All it takes is some planning and you will be able to enjoy the celebrations or even bring some gifts back to your friends and relatives from the nicest Christmas markets.
The list below is full of various and very different cities in Europe, so everyone will be able to find their own perfect budget-friendly destination.
Let's take a look at the best places to spend your holidays this year!
Prague, Czech Republic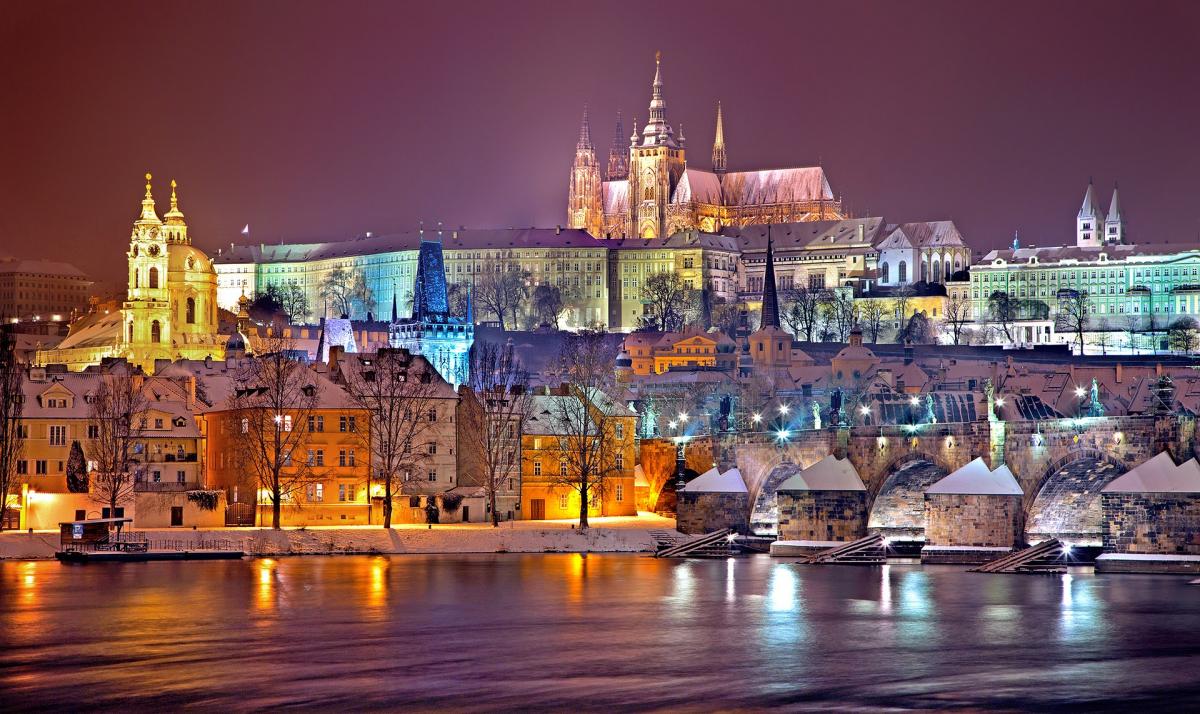 Prague is a beautiful city to visit at any time of the year but it's especially magical during the holidays. Why? We have two words for it: Christmas markets.
During the Christmas period in the Old Town Square, you will find a charming Christmas tree and small wooden huts with tons of handcrafted and delicious Czech treats.
If you are hungry and like meat, try the traditional Czech sausage klobása. You will find it in numerous huts and it will fill you up right away. An alternative option to get rid of your hunger is pancakes (palačinky). There is also hot Honey wine (medovina) and mulled wine (svařák) to keep you warm.
Let's not forget about sweet treats! If you've ever been to the Czech Republic, you should know that you'd need to taste some Trdelník (dough and sugar pastry) or the Prague experience simply wouldn't be complete.
Prague wouldn't be one of Europe's top destinations if it wasn't worth visiting. Plus, Prague was selected by CNN as one of the cities with the best Christmas markets.
Have we already mentioned that it's also really cheap? A meal at an inexpensive restaurant can cost you less than €6 and you can even get a cappuccino to keep you warm for less than €2.
Christmas markets in Prague are open from the start of December to the 6th of January 2019.
Budapest, Hungary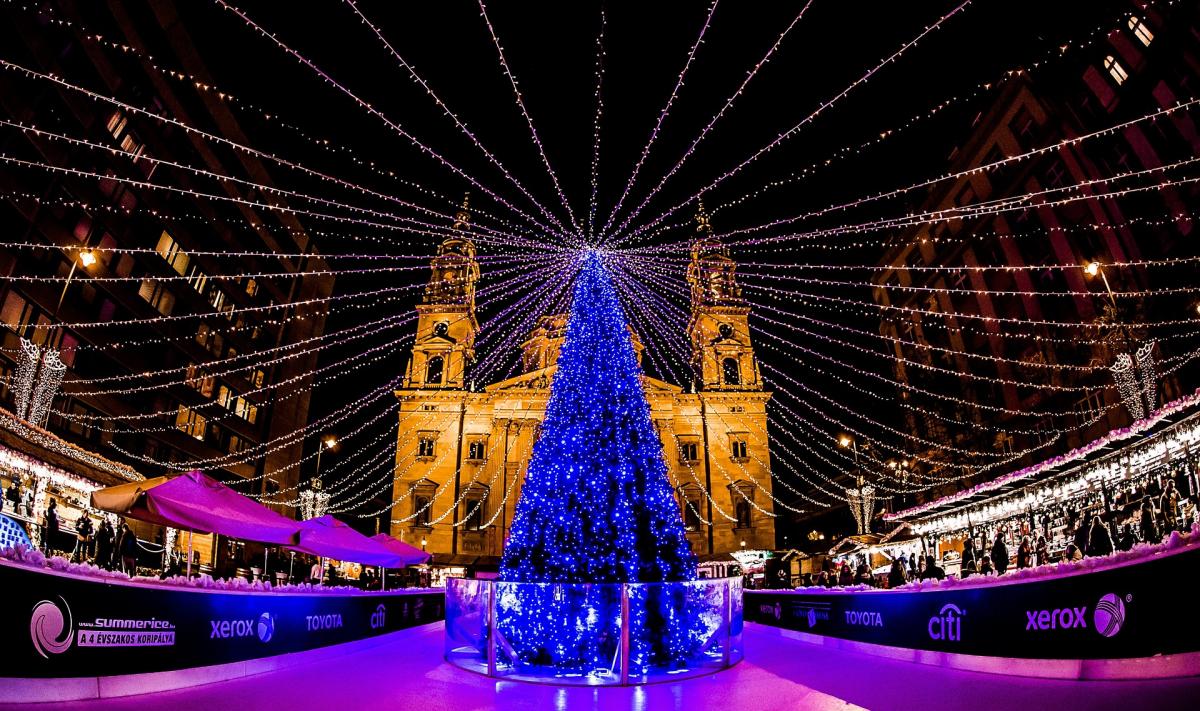 If you happen to decide to spend your Christmas holidays in Budapest, you won't be disappointed either. The city hosts both a Christmas market and a Christmas fair and it's a beautiful place to explore during the winter.
One of the most popular attractions in Budapest is its thermal baths. Wouldn't you want to soak in one, outside, while the weather above is freezing? It's a heavenly feeling, a perfect way to relax before the year ends.
Budapest is also full of beautiful sites to check out. Starting with the magnificent architecture of the Parliament building and the Fisherman's Bastion. Charge your power bank though, with all the picturesque sights, your phone battery will need it!
After all the sightseeing, try Hungarian treats and warm up with mulled wine at the Christmas markets, buy handmade gifts and crafts for yourself, your family and friends and enjoy Christmas in Hungary.
Both the Christmas Market in Vörösmarty Square and the Christmas Fair at Basilica are open until the 1st of January 2019.
Vilnius, Lithuania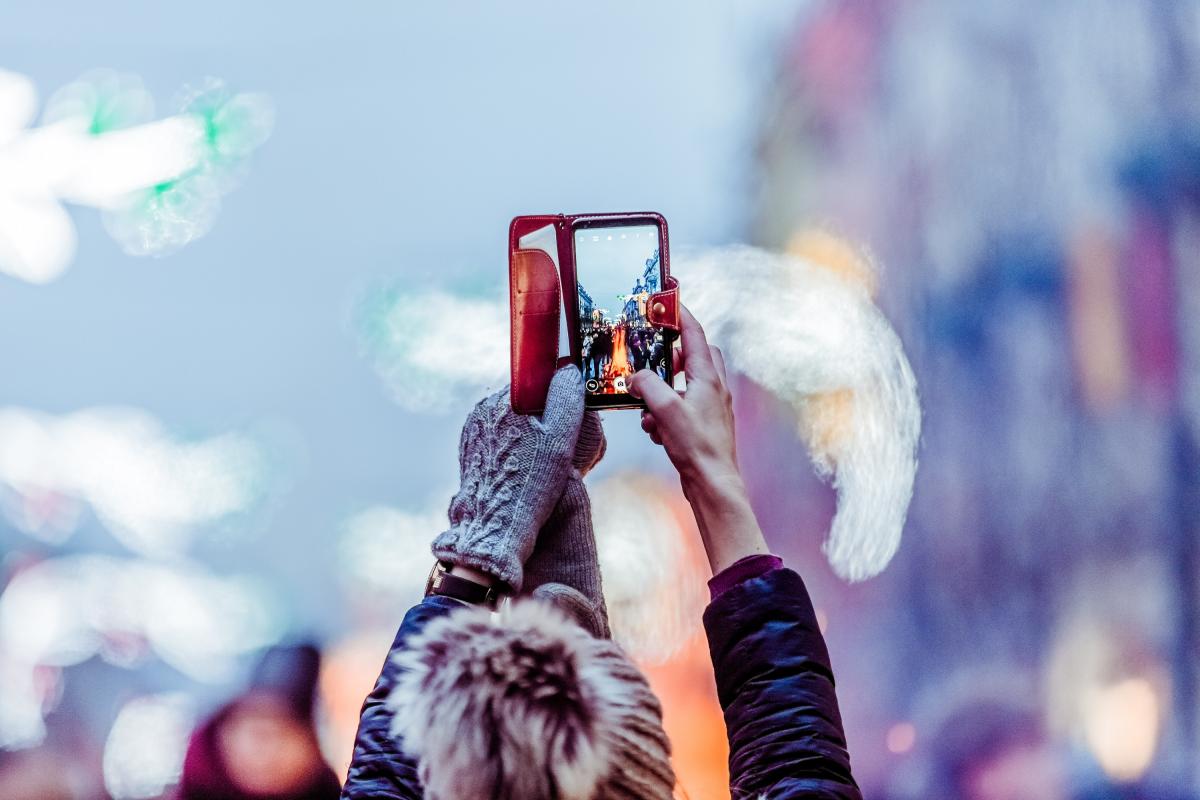 Vilnius is one of the most underrated Christmas destinations. You really can't go wrong with its beautiful architecture, magical Christmas markets, and the Old Town that will make you feel like you've just entered a fairy-tale.
Vilnius is famous for its Christmas trees, and last year blogs and news websites all around the world wrote about the tree in the Cathedral Square. The Huffington Post called it stunning and added it to the list of awe-inspiring sights! Christmas trees keep getting more beautiful here every year, so don't miss out and see them with your own eyes.
Cheap Christmas markets are what Lithuanians can also be proud of. Stroll along the tiny shops and find herbal tea, adorable wooden toys or decorations for your own house. Getting a cup of mulled wine and a warm waffle wouldn't break the bank either.
If you are spending your holidays in Vilnius, then take a 30-minute trip to Trakai castle. If you don't think that medieval history is all that fascinating, you can go ice skating on the lakes of Trakai and experience the real beauty of winter.
If you want to see an extraordinary Christmas tree made from cocktail straws, for example, then you should visit the second biggest city in Lithuania - Kaunas. It's only 100 km away from Vilnius anyway.
You can visit the Christmas markets in Vilnius from the beginning of December until the 7th of January 2019 and the Kaunas Christmas tree until the 6th of January 2019.
Tallinn, Estonia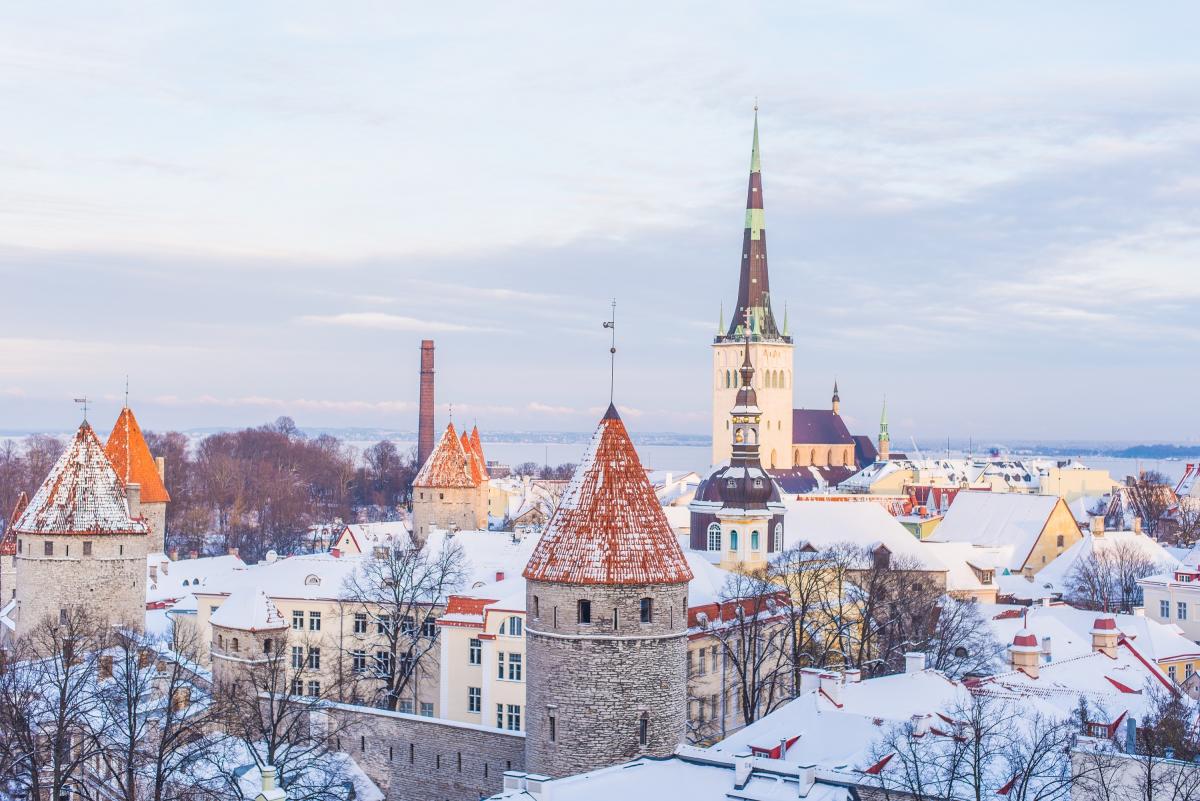 When you think about Northern countries, you can rarely consider them budget-friendly. While this may be the case with Scandinavian countries, they're not all that there is to visit in Northern Europe.
Visit Tallinn, for example.
It's the capital and harbour city of Estonia and it's literally a ferry ride away from the Christmas paradise of Finland. But in comparison to Finland, it's a lot cheaper. Accommodation, eating out, travelling around, and buying treats at Tallinn's Christmas market won't cost you a fortune.
You can get a meal at an inexpensive restaurant for only €8 and a cup of hot cappuccino won't cost you more than €3.
The Christmas market in Tallinn may not be the biggest one out there, but it's still worth visiting to admire Christmas lights, get local souvenirs, and taste black pudding or spicy mulled wine.
If you get hungry, you can also visit the legendary pancake paradise, Kompressor. It's a pancake house which proves that pancakes can be extremely delicious and...filling. Plus, it's quite cheap and situated really close to the Town Hall Square which hosts the Christmas market.
Since Tallinn is fairly North, you may actually experience a white Christmas. But don't count on it, as the weather in the Baltic states is very unpredictable.
Tallinn's Christmas market is open from mid-November to the 7th of January 2019.
Bled, Slovenia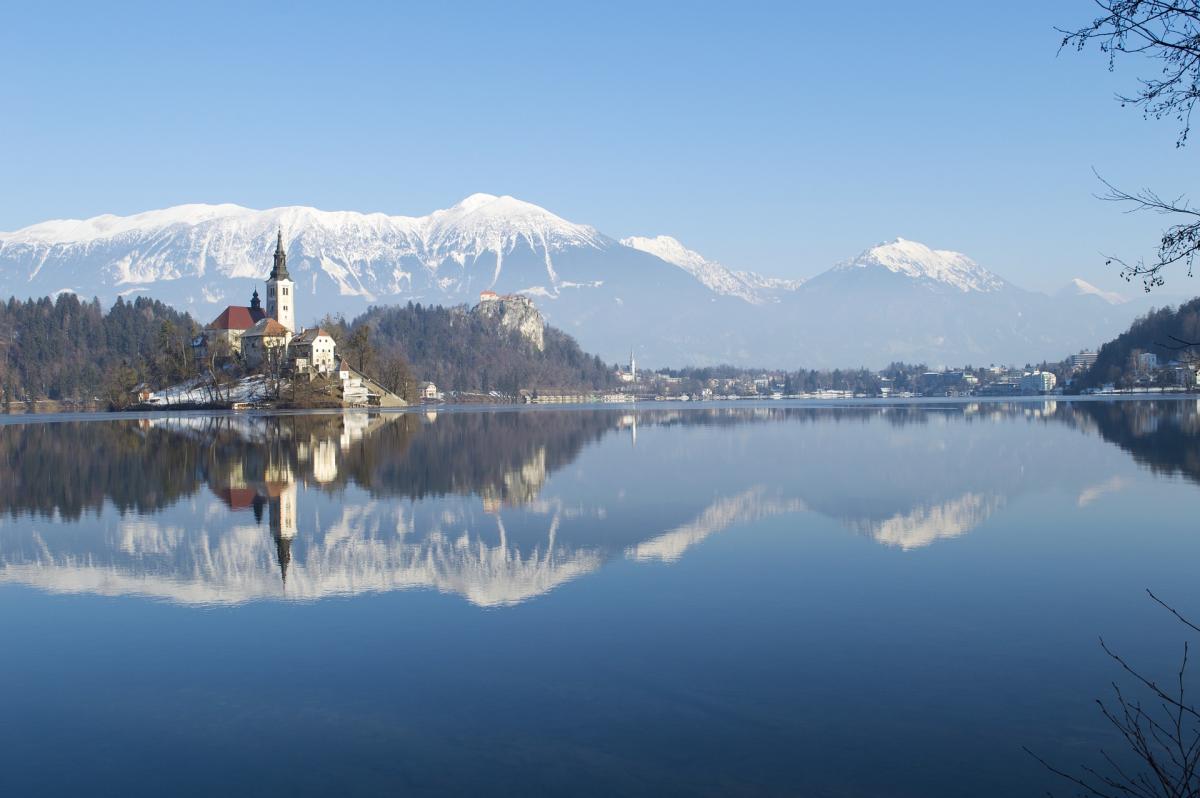 If you want to visit a smaller town, you can live the winter fairytale dream in Bled, Slovenia.
As one of the must-visit places in the country, it is a picturesque town situated on a lake and surrounded by mountains. You'd just need to add a castle and it would look like Hogwarts. But the existing beautiful church makes a stunning composition too.
As if the town isn't beautiful enough, during the Christmas period, you can enjoy traditional gifts and treats at its Christmas market and ice skating or attending the events on-ice on their ice rink with a view.
The whole town is decorated with Christmas lights and celebrations go on for more than a month. Many events happen during the period to make this place more magical than it already is. If that's even possible!
If you think that Bled is the place to be this Christmas, read more about its festive events here.
Christmas market and attractions in Bled are open from the end of November to the 6th of January 2019.
Galway, Ireland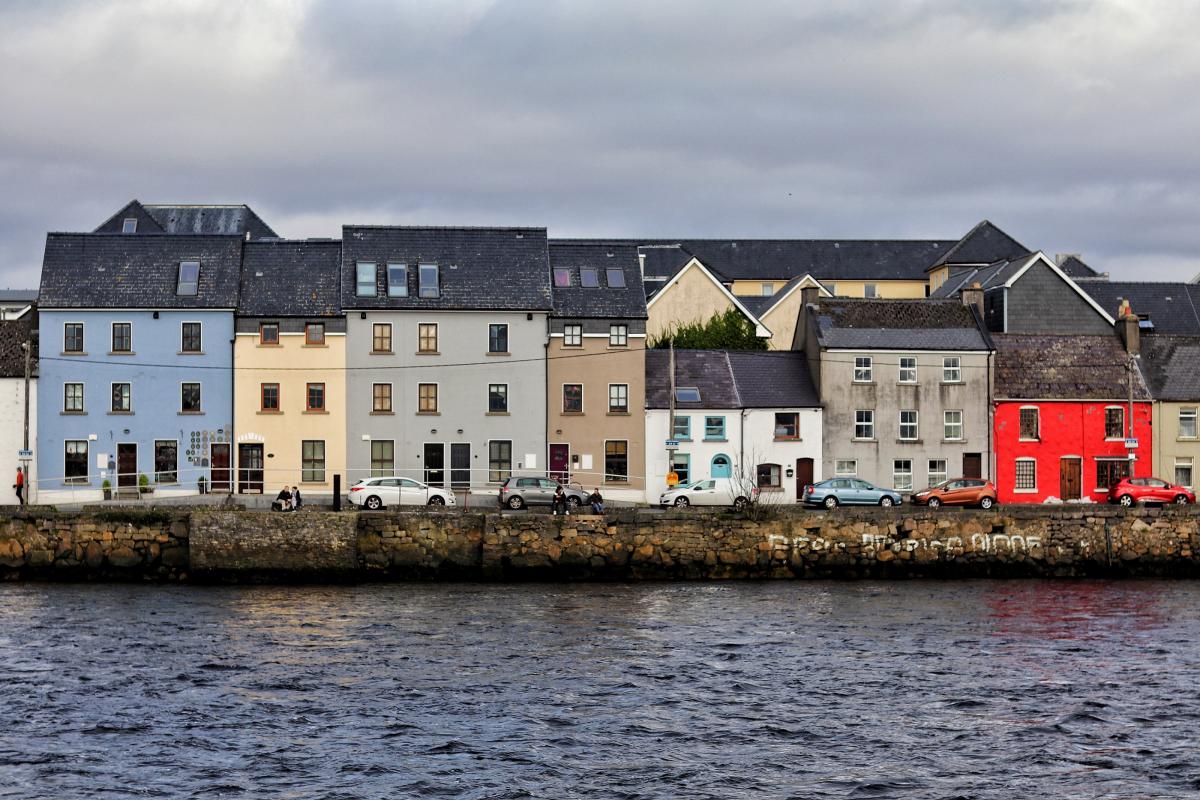 If you think about the Emerald Isle, the captivating streets of Dublin, the bright red walls of the famous Temple Bar and dozens of bridges might be the ones that come to mind. However, try going to the west coast of the island this holiday season and visit Galway. It's also cheaper!
The Christmas market in Galway will bring you straight back to your childhood. A 32-metre ferris wheel is already waiting for locals and visitors in Eyre Square in the city center. Seeing this beautiful city from above is something that everyone needs to experience.
Once you're in Galway, don't forget to take a walk on High Street. It might be difficult to tell the main streets of Galway apart from Diagon Alley from the stories about Harry Potter during the holidays. Bright lights, friendly people, and the Irish holiday spirit will put you in the perfect mood. If you want to meet jolly locals, then try to learn the phrase "Nollaig shona duit" to wish the lovely Irish people a Merry Christmas.
Need something more exciting? Head down to Blackrock for the Christmas Day Swim! Diving into the water is not just a fun activity, it's also a way for the participants to raise money for charity. What's better than helping others on Christmas?
If you want to see this Irish Christmas market, then head to Galway until the 22nd of December 22 2018.
Cologne, Germany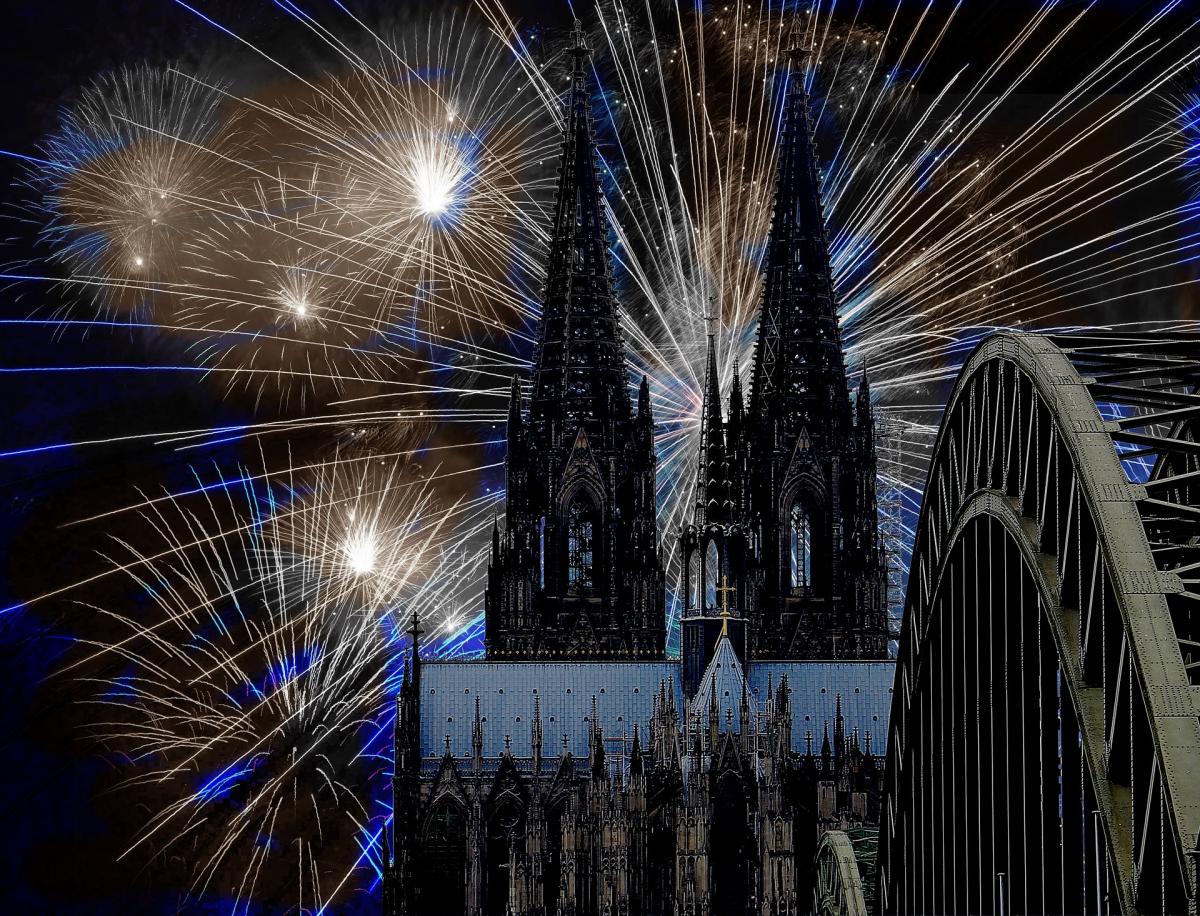 Germany turns into one magical Christmas market during the holidays, so choosing just one destination is a very tough task. Hamburg, Bremen, Heidelberg and many other cities look more beautiful than it is possible to explain, but this time the honourable mention goes to Cologne (or Köln to our German speaking friends).
The Gothic Cathedral of Cologne looks even more fascinating when there are more than 100 festive stands and a breathtaking Christmas tree. A cup of some good ol' Glühwein will make your visit even more enjoyable. By the way, did you know that the Cathedral was added to the Unesco World Heritage list?
However, it is not just about the Christmas markets. Discover the old town with Cologne's own city hall (das Kölner Rathaus) or walk along the river Rhine - it will help you see the most picturesque views of Cologne.
If you have a sweet tooth, then a visit to the Chocolate Museum (das Schokoladenmuseum) will be right up your alley! Learn how everything is made, create your own chocolate bar, and indulge yourself in all the sweetness.
Cologne is also rather inexpensive, so spending your holidays there wouldn't t cost you a lot.
Start learning cute German phrases to impress your new friends!
Don't miss the chance to visit the beautiful Christmas market near the Cathedral until the 23rd of December 2018.
Bologna, Italy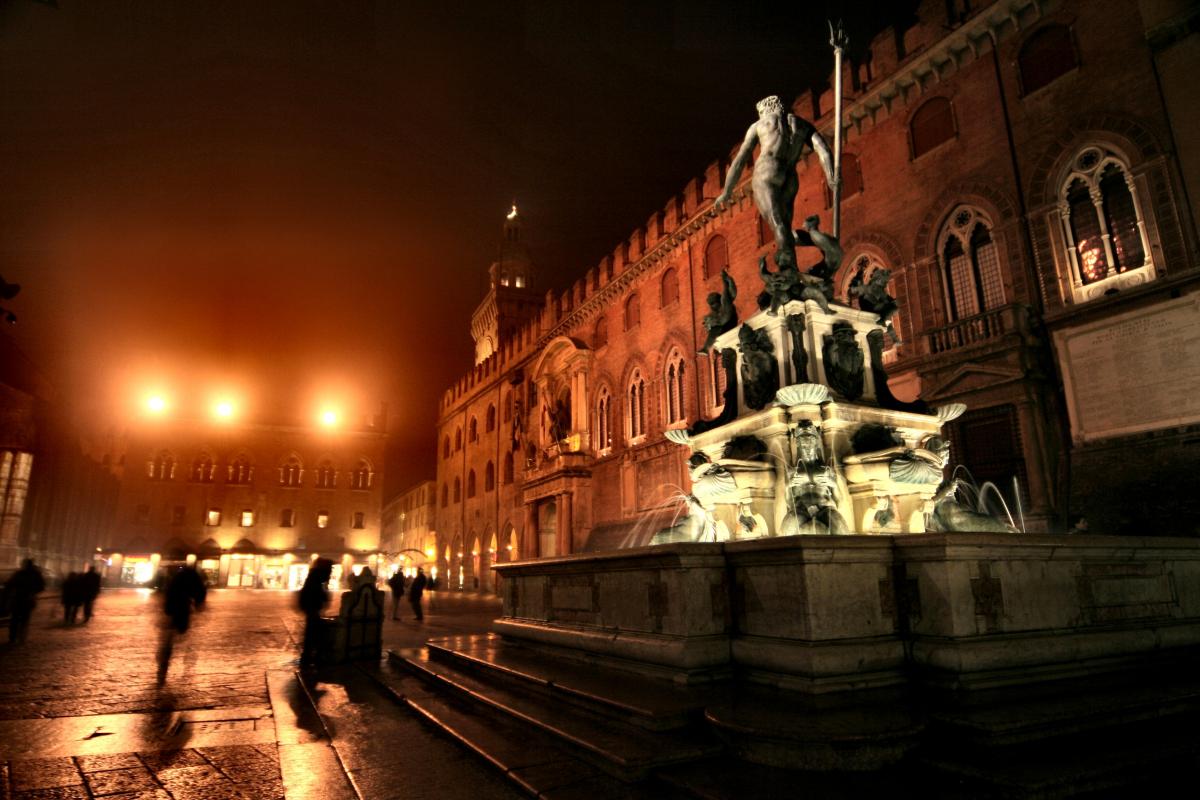 Fancy going to the south of Europe for the holidays? Even your bank account wouldn't be angry for a stay in this historic city, so prepare for the Santa Lucia Christmas Market. It is a perfect place to stock up on Italian sweets and handmade decorations for your Christmas tree.
While you're there, take some time and see the real beauty of Bologna - its architecture. Don't forget to visit the Basilica of San Petronio, which is the main church of the city. It is also the 10th largest church in the world, so there's no way you will miss this fascinating building while walking through the Piazza Maggiore.
Also, it is no surprise that Italy is known for its food. Bologna's food market is one of the most popular and oldest ones in the region. Cheese, pasta and many other types of food are waiting for thousands of visitors every day, and although the prices might be a little bit higher than local supermarkets, their high quality products will definitely be worth it. They can also make a good souvenir or a Christmas gift for the relatives.
If you're a fan of history, then definitely go to the Archaeological Museum of Bologna to get away from the snow. A visitor might need a couple of hours because the museum has everything from Celtic, Roman and even Egyptian times. You can get there very quickly from Piazza Maggiore, so don't forget to add it to your wishlist of places to go to.
The magical feeling of Bologna in winter attracts so many tourists every year for a good reason!
The Santa Lucia Christmas Market is open until the 28th of December 2018.
Gdansk, Poland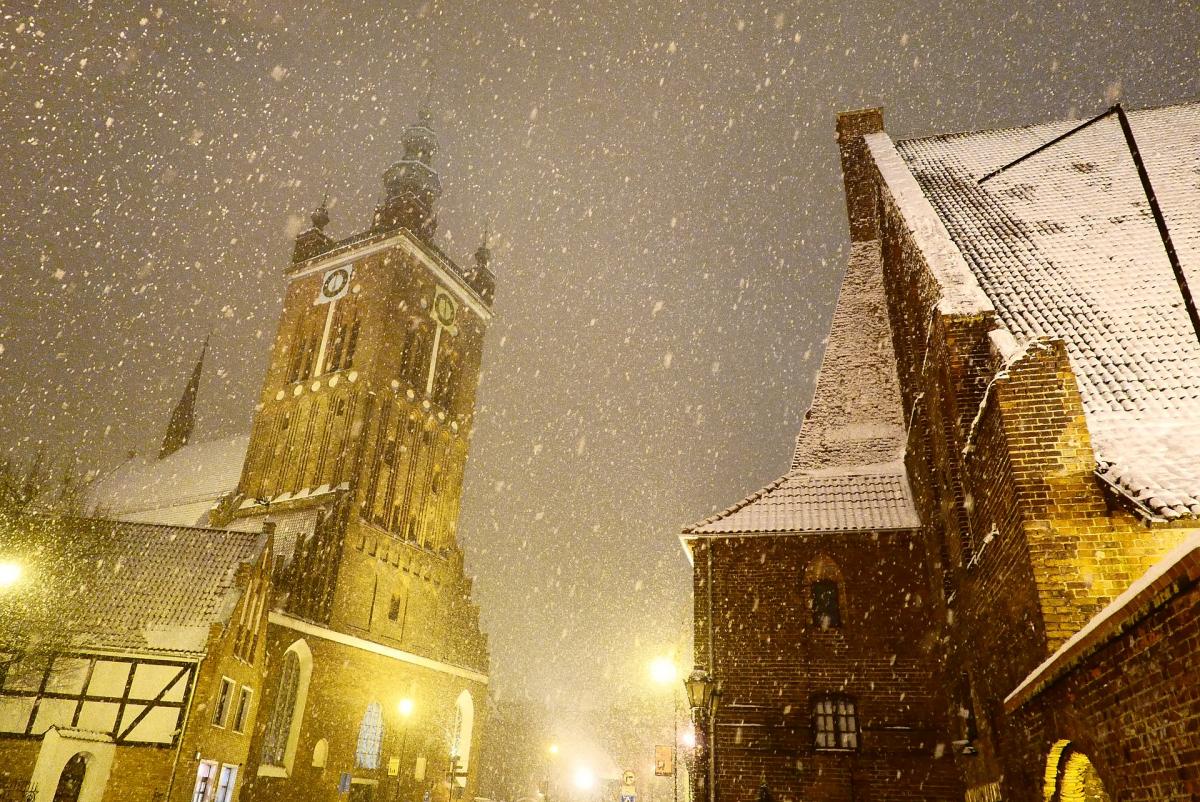 If we are talking about budget-friendly destinations for Christmas, then it is almost impossible not to mention Gdansk that is in the north of Poland. Staying in this city will not break the bank, while you will have the opportunity to get a cup of tea in the cute cafes of the old town or see the colourful buildings that will fascinate you even during the cold winter days.
Looking for beautiful nature? Head to Sopot, which is right next to Gdansk. The beach in this town looks great even during the cold season. The best thing about visiting this part of Europe is that you should start preparing for a white Christmas since people usually get to experience a lot of snow during winter there.
Poland is way less expensive than many other European countries. Therefore, going out for dinner with your friends will not cost much, so make the most out of it and choose a restaurant in the city centre to see the Christmas lights and decorations. You really can't go wrong with Polish food either.
Just don't forget to grab a warm coat and a big scarf because the weather can get unpredictable!
The Christmas village is waiting for you and will be open until the 23rd of December 2018.
All of these cities are great choices for Christmas with their beautiful architecture, decorations and celebrations. Choose your perfect destination depending on your wishes and expectations and start enjoying the happiest time of the year!
So, which city are you choosing for this year's holidays?
Written by Ugnė Zieniūtė and Laura Klusaitė