Use your ESN experience and contacts to learn how to positively reshape your professional future.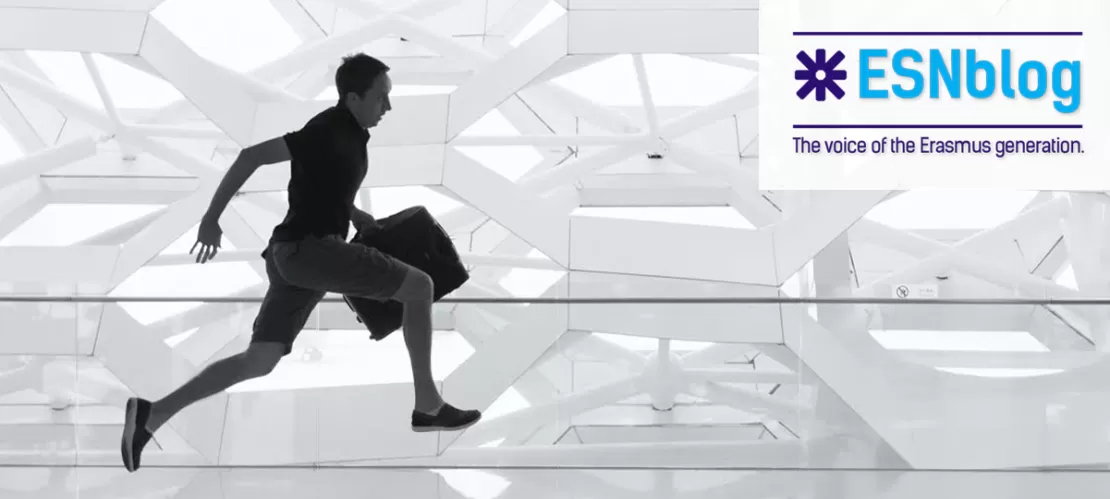 It is really tough for students to find jobs nowadays. They face numerous difficulties in finding internships that they are not paid for, let alone jobs. Employers are usually more willing to hire someone with previous experience; however, young people often do not have enough opportunities to gain it.
What can we do to prevent this? What is it exactly that we need? Is it more support from the universities? More firms offering internships?
Today's economy is based mostly on commerce, marketing, and advertising, which means that many young people at this moment study one of those disciplines. That results in the exceedingly high number of students in those fields that later find it hard to get a job because there are too many applicants. In addition to that, sometimes people get hired just because they have a personal connection with the employer.
The disciplines doing a bit better are engineering and IT. Today, the latter is constantly in demand, so in spite of a huge number of IT experts, it's still worth studying it. Engineering does very well too and technical faculties usually collaborate with companies that subsequently take their best students and offer them either internships or jobs.
The fields that are having the hardest time are humanities. Parents dread that their children will tell them they want to study cultural studies, philosophy, sociology, psychology, languages, arts, etc. saying: "You need a proper job that will earn you money." It is not that they don't have a point. Today's society is obsessed with money and has kind of put culture aside, making it hard for students that dedicate themselves to humanities to find a job.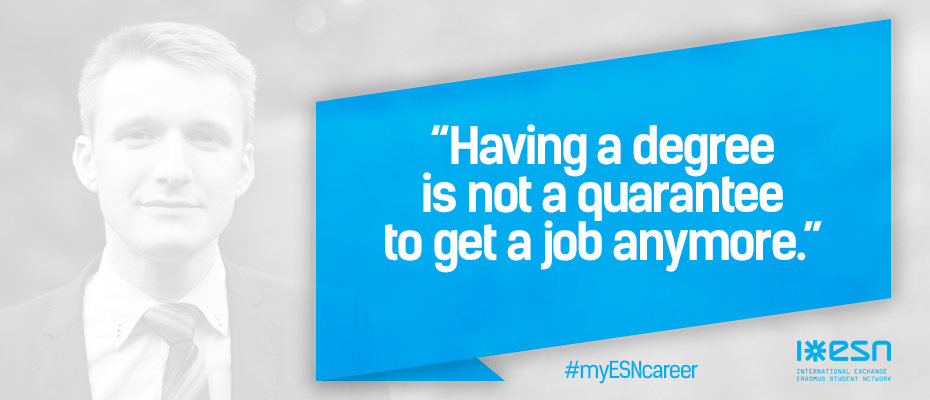 But, as usual, it all depends on the circumstances. Our interlocutor from Iceland who studies Japanese says: "I can go into any field really, looking into embassy work. It's a small community here and we're getting lots of support within it from the department and teachers." Meaning, if you study something only a few people do, you will probably have more opportunities.
Some universities and professors are willing to help their students start their future careers, but not always. In most cases, the work is all yours. And a young person that has just stepped into the world of adults and doesn't know how those things work, can find this lack of support frustrating and discouraging. And that is where non-formal education and ESN step onto the scene.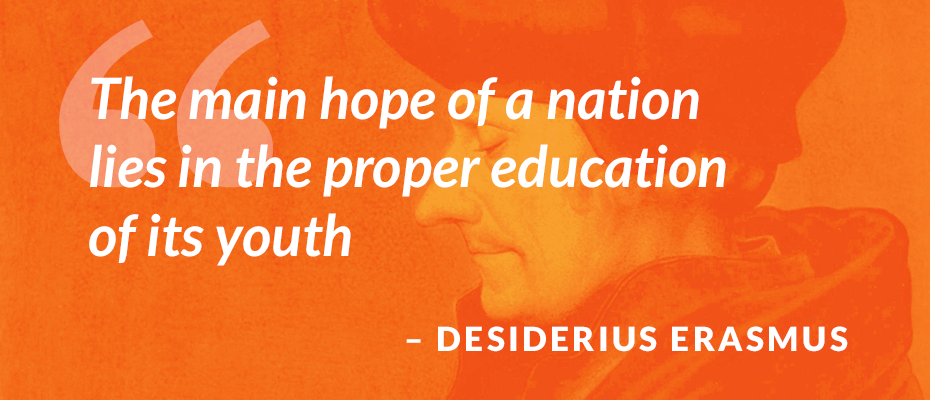 Probably the main reason why we all join ESN is to gain some experience on international level – to meet new people and new cultures, to broaden our views and to learn something new. But over the course of the years, ESN has proven that it is more than just a network that connects Erasmus students to local and foreign students. The collaboration with EU scholastic funds, ESAA, and several other institutions has shown that ESN actually has an important role in students' lives and high-education establishments.
That is why ESN is a perfect place to start. Whatever your initial position is, volunteering in an EU-promoted network is always a good first step and an admirable reference in your CV. But there is more than just that! ESN's numerous projects and events offer you a chance to acquire useful knowledge and contacts. Some platforms such as ErasmusIntern and other internal job groups have gone even further to help you find amazing opportunities for jobs and internships. Take a look at them!
But what you will probably develop the most are your social skills. ESN is a perfect environment to learn how to work with different people, both on the national and international level, practice foreign languages, discover other cultures, become more tolerant in numerous aspects, speak up in front of a huge public with self-confidence, and to share and gain knowledge. Essentially - to become a better person and citizen!
That is what ESN has done for me. I have progressed on a professional, but even more importantly, on a personal level. I have met some amazing people, made new friends and, thanks to our network, I've had three job interviews in a very short period of time!
It is high time to grab the moment and enjoy your time in ESN to the fullest, make the best of it!
New experiences and opportunities might be just around the corner! Share your expectations with your Local Board, your National Board and eventually the word will come to ESN International, which can make those changes possible. And don't forget to discuss these issues at international events! Only when we spread the word we can make our voice heard.