Yes, it is that time of year again; The aroma of mulled wine and handmade candles, the sky full of fairy lights, – Christmas markets are opening! Do you still think they are all the same? Wrong! Welcome to the class 'Christmas diversity around Europe'.
Hello class! Please, take out your notebooks and write these golden words down:  'every country has unique Christmas markets, and this is not an arguable subject!' Traditional food and drinks, authentic souvenirs, and that very special spirit of the country all come alive in the main squares. Now, kids, open up your maps, it is travel time!
Germans are the queens and kings of Christmas markets. They know how to entertain, make fairytales come true and not let you go home without your stomach being full of the best treats. Their bratwurst sausages  have become a classic at every Christmas market, but there are still lots of things you would never find in any other country, namely:
Kartoffelpuffer/Reibekuchen (potato pancakes)
Dresdner Handbrot (bread stuffed with lots of cheese and sour cream on top. You can add chicken, ham, mushrooms or  any other ingredient you wish inside)
Christstollen (yeasty bread with almonds, raisins and other heavenly ingredients)
Lebkuchen (similar to gingerbread but better, it comes in different shapes, covered in chocolate or glazed, and makes your soul sing)
Feuerzangenbowle (mulled wine, rum-soaked sugarloaf on top which is set on fire, it is not just a drink, but a show with the best aftertaste ever)
Eierpunsch (it is a punch made of egg yolks. There are two types of people: the ones who love it and the ones who hate it, there is no in-between. Discover which type you are!)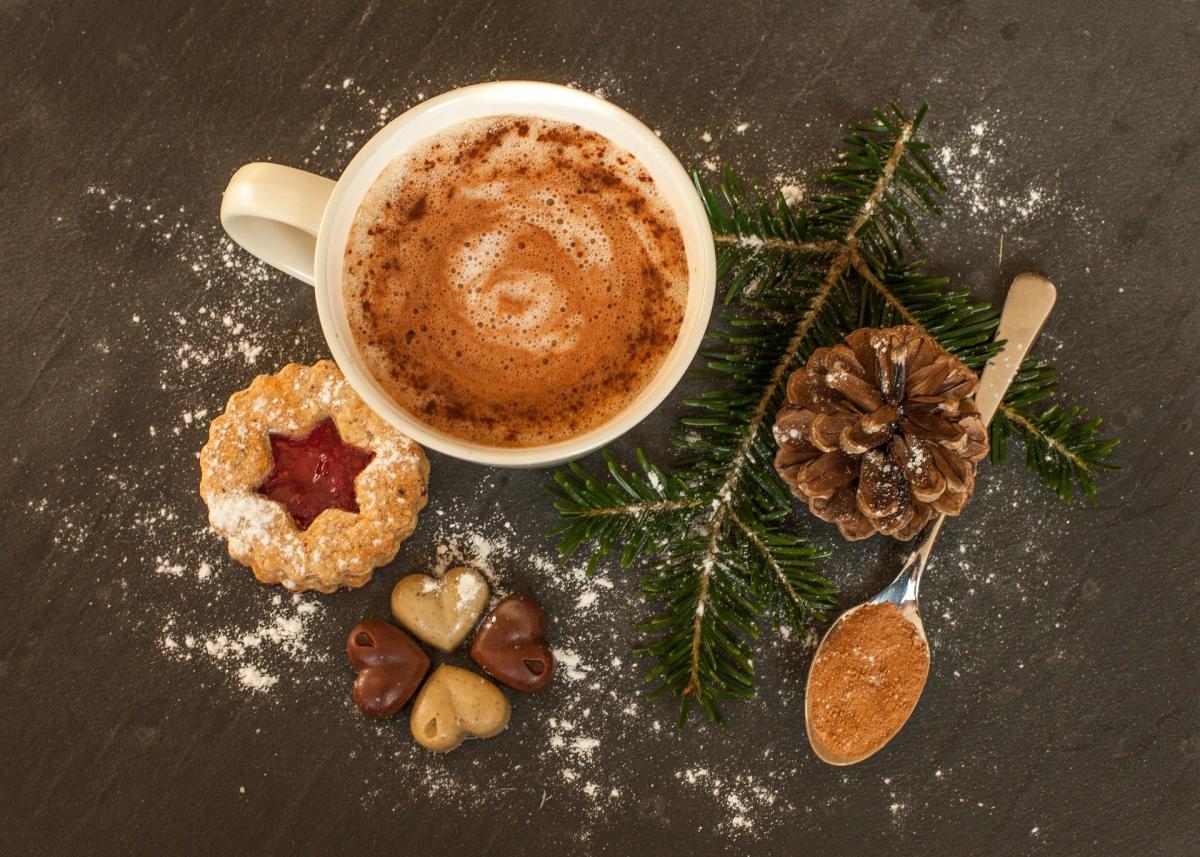 If we take into account their great respect for traditions, the perfect amount of fairy lights, and the stunning architecture, it is no wonder French Christmas markets appear at the top of the "best Christmas markets" lists every year. It is unlikely that you will forget traditional treats, such as:
Tarte flambée (flatbread traditionally covered in cheese, onions, and bacon, but you can choose any other ingredient too)
Tartiflette (potatoes drowned in cheese, bacon, and onions. We accidentally drooled all over the keyboard just writing this! )
Bredele (biscuits or little cakes with an impressive variety of flavours, with chocolate or frosting on top, or without. You should definitely go for an assortment to try them all)
Beignets (Attention! They are finger-licking good. Deep-fried choux pastry doughnuts, they are crispy on the outside, soft within and rolled in sugar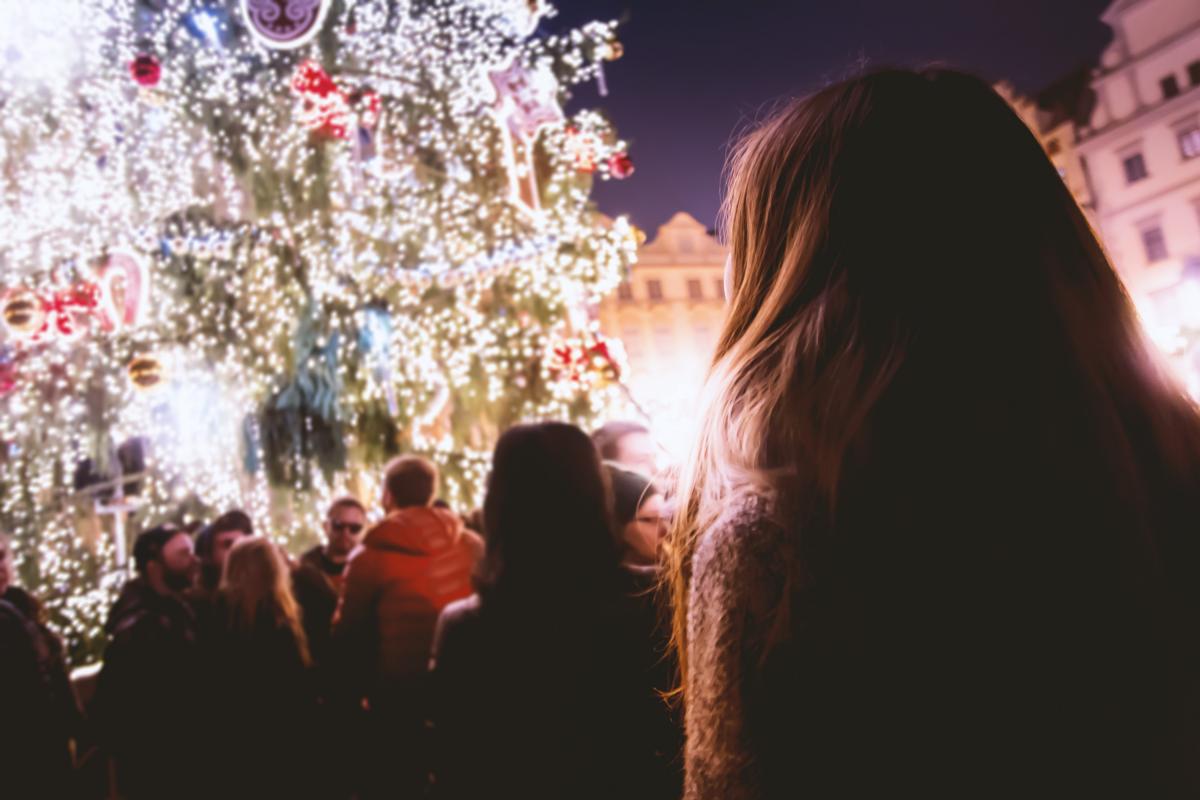 Belgium Christmas markets are known for their warm coziness and very relaxed atmosphere. However, it is hard not to be cozy with the best chocolate in the world. What else does Belgium have to offer?
Fries (so good that they may become a part of the UNESCO World Heritage list soon. They are completely different from fries in other countries so don't tell us that we are only including basics)
Waffles (same story here)
Stoemp (pureed potato with all kinds of fillings in it - cheese, bacon, vegetables, meatballs, etc. It is  the definition of comfort food)
Seafood (grey shrimp croquettes, eel in the green, mussels, etc.)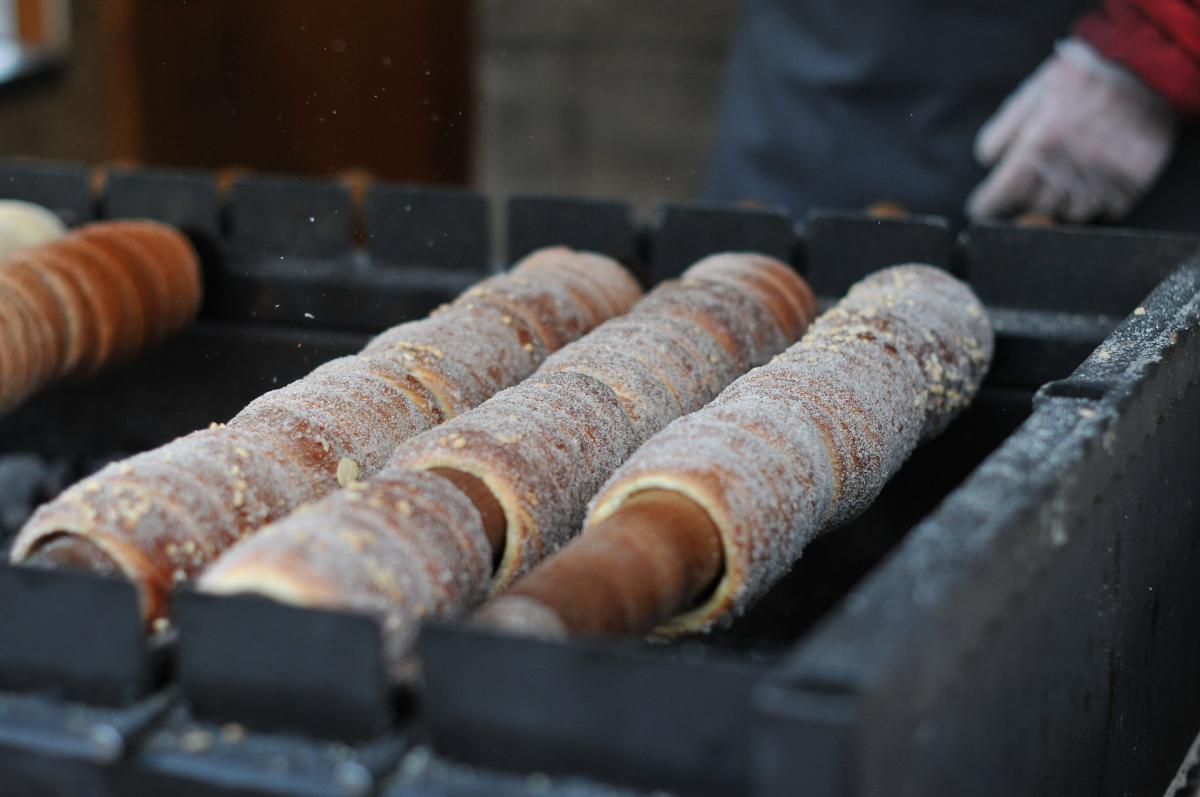 Eastern Europe has amazing Christmas markets worth exploring, Czech ones included. They have quite unusual food, but unusual in the very best way. Try this:
Pražská Šunka (You can find a Christmas market just by following the smell of Prague's ham. It is so good that you'd probably never want to leave the country)
Langoš (a flatbread with cheese, ketchup, and garlic sounds like a bad pizza, but don't judge a book by its cover – the taste is amazing!)
Trdelnik (a spiral of dough rolled in sugar, cinnamon, or other flavours that will steal your heart, or you may just give it away willingly!)
Medovina (hot wine with honey)
Becherovka (they say this beverage tastes like Christmas, and that is everything you need to know about it)
Our small mouth-watering class is over, but make sure to stay tuned and get more educated in the future!
P.S. Bringing food to our classes is always a good idea. It is hard to survive otherwise.