All ESN volunteers are guilty of hearing about the infamous Erasmus love stories which overcome anything and turn out to be proper modern fairytales.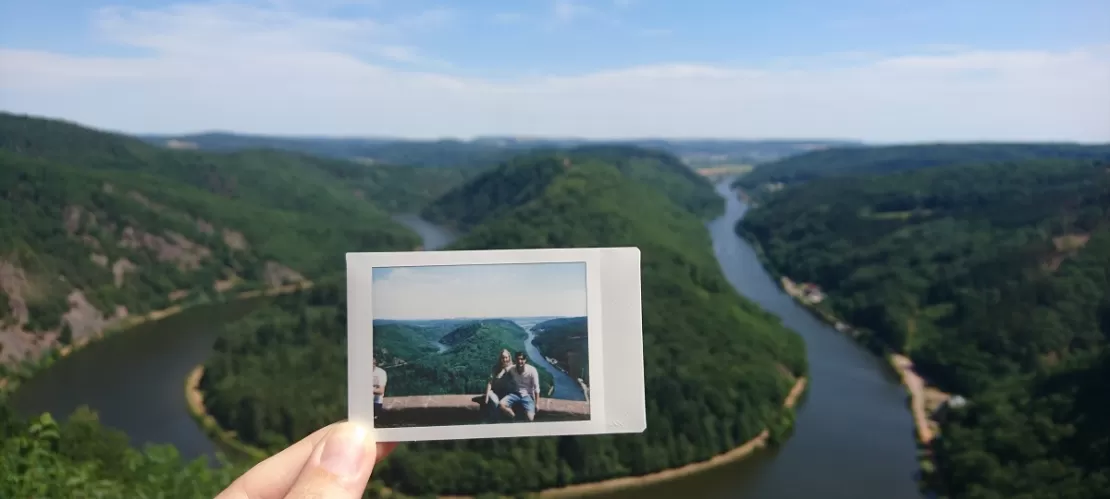 But not all volunteers are lucky enough to have a fairytale of their own like Nadine and her current partner whom she awaits in Germany. 
"I was always amazed by all those Erasmus love stories and was secretly hoping for the same. Three Erasmus semesters in three different countries passed and nothing happened. Maybe Erasmus love stories are just stories at last. Just when I gave up, concentrated on finishing my studies, expecting it the least, it happened. But let's tell the story from the beginning.
After three Erasmus semesters, many parties and endless trips, I finally decided to join ESN myself and give back as a volunteer what I had received for so long. This was my way into an Erasmus love story!
It was a warm summer night on a weekend, all of my good friends had left the city. A distant friend invited me to a party. At that time, I wasn't much into parties anymore, but I had the choice between staying home alone or going out with him and his friends. Without make-up or fancy clothes, I accepted and came along. I wasn't interested in getting to know anyone. At the party, I couldn't find that friend, nor did I know anyone else. You always know someone at a party, but there was literally no one I knew.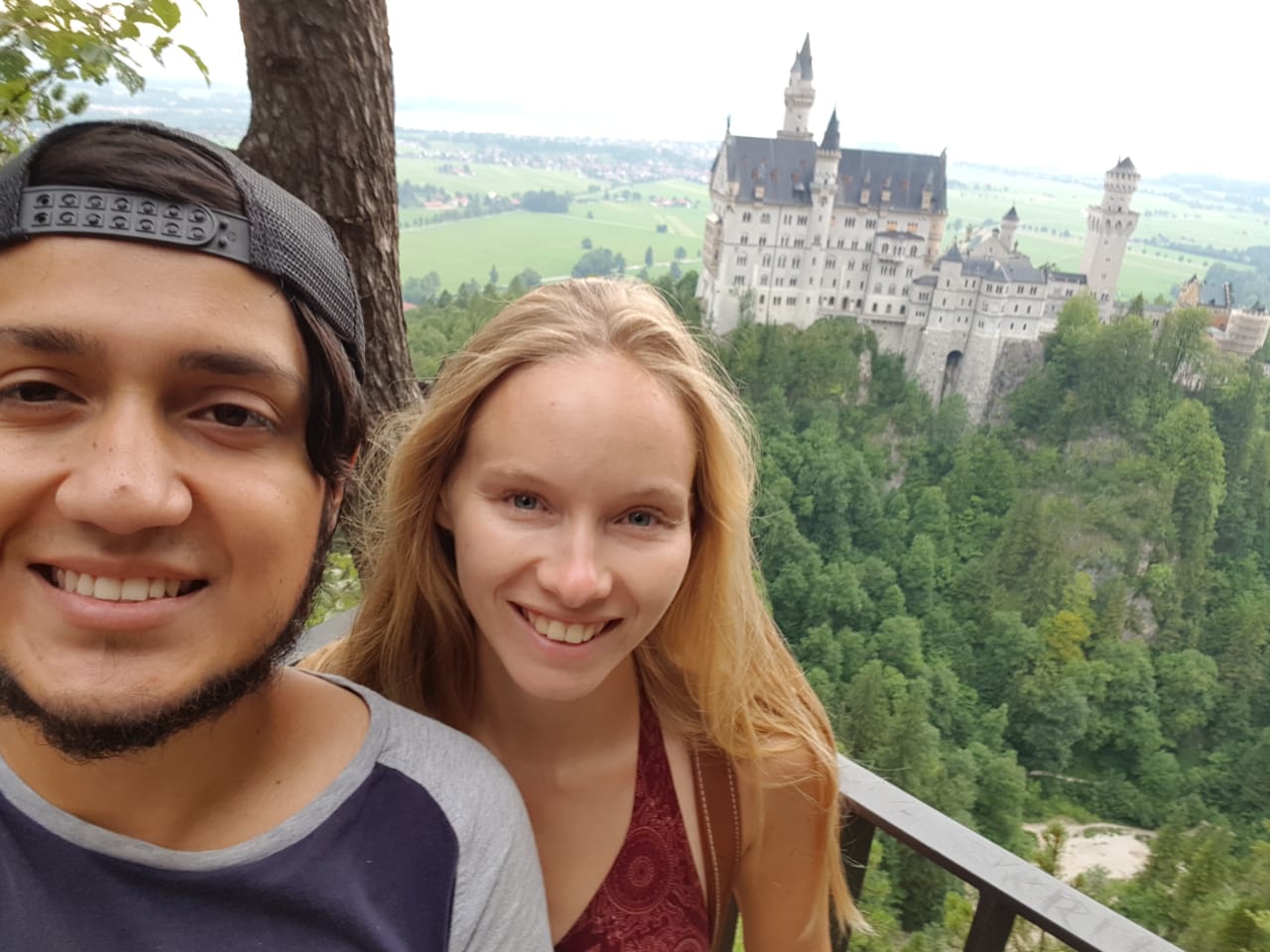 At last, I met a guy that I had once seen with that friend. I didn't even remember his name but went over to greet him. He was together with more international friends. We started talking and when they told me they were sad to have so few chances to meet locals or speak German, I used our student organisation as an excuse to get their contacts as my boyfriend would say. This was the reason we added each other on Facebook and would later stay in contact. The night continued with some beers, beer pong and lots of dancing. My current boyfriend didn't leave my side, and we enjoyed each other's company a lot. He was cute, making jokes the whole night. It all ended with me losing a game and having to invite him for ice cream.
Who would have known that a party, where neither of us was planning nor really wanting to go to, would end up meeting the love of our lives? Nobody, especially not me.
When I said goodbye, I was satisfied with this joyful night but wasn't planning on seeing him again. I was convinced he would forget me or not care enough the next day. But here, the previously mentioned Facebook friend request kept the connection. After a few days, he asked me about his ice cream. For no reason, I changed my mind, thinking an ice cream was not going to lead anywhere and met him. We spent the day in the park, talking, laughing and listening to music. It felt natural and perfect. At night, I always go salsa dancing and invited him to join me. He immediately said yes and came along. The way he interacted with my friends, easily integrating into the group impressed me. From this day on, there was no day that we didn't talk or met. I was planning to enjoy our time as much as possible until he would leave home for Colombia. I never wanted a long-distance relationship and was also not planning to move to Colombia for someone, I just recently got to know. Still, we enjoyed our time with lots of ice cream, dancing at the river, hiking, and travelling.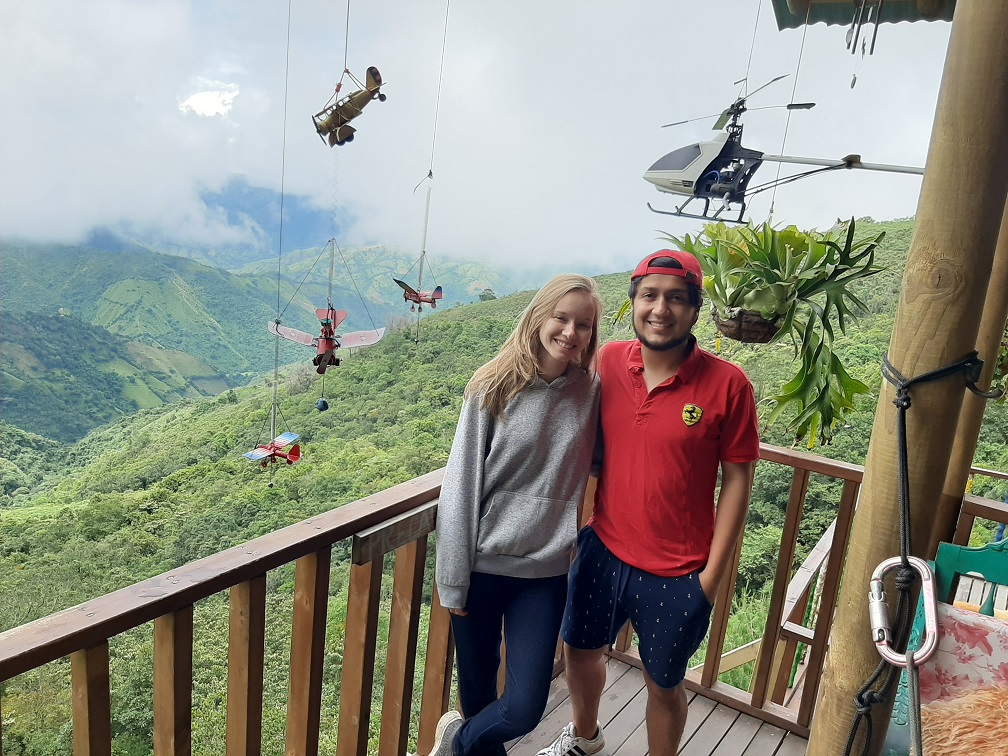 His departure came closer, and I was trying to control my feelings. But the closer the departure came, the less I could deny how comfortable and easy I felt with him. 10 weeks after meeting the first time, I saw him off at the train station. Not being able to keep it to myself anymore I told him that I loved him.
Before, we had agreed to stay in contact and see what would happen, nothing more specific. I was afraid of what was going to come as I had never felt that way before and was angry with myself about how I could have fallen in love with someone living on the other side of the world. I was afraid he would soon forget me being back home. I was afraid he wouldn't feel the same way.
All those worries vanished, when I received a call in the morning at six o'clock: he had arrived in Colombia and the first thing he did was to call me. He then called me every day and we talked a lot. Never really about the future, just about the present.
After more than four months, when I finished university, we planned my holiday in Colombia. Five weeks being with him, how would that be after such a long time (5 months) apart, not even having known each other for long before? I was excited during the flight, but all thoughts just vanished, when we fell into each other's arms at the airport. It was easy, it was natural, it was perfect. The five following weeks were perfect. When I travelled alone for 6 days, I missed him so much that I couldn't imagine leaving Colombia. The plan was for him to join me after 8 months in Germany to study.
When I was back home, the time passed slowly and the weeks seemed like months. But destiny always finds a way. As I couldn't find a job in Germany and the one application I sent out to Colombia got accepted, I decided to go back. It was probably the hardest time to do such a thing. For months, we were not allowed to go out, locked up by Corona. I didn't even care, I was just happy to be at his side. 24/7 living together with him and his family in such a new relationship and a different culture... How could that have worked out so perfectly? A miracle or just true love? We are more in love than ever and have our future ahead of us clearer than ever!
I am back in Germany, signing the papers for his invitation. He got accepted to study in Germany, the visa is being processed. Soon we will be reunited and will get the possibility of a forever after happy relationship. What other challenges can come now that we cannot pass together? Nothing, there is nothing, we cannot pass together."
We want to thank Tiquets, Eurosender, Spotahome, and BrightTrip for providing Nadine with gifts, but we must thank Nadine for showing us that love does not understand borders nor can it be stopped by visa processes and bureaucratic difficulties.