For Valentine's Day 2021 Erasmus Student Network opened a contest to hear all the beautiful Erasmus love stories out there.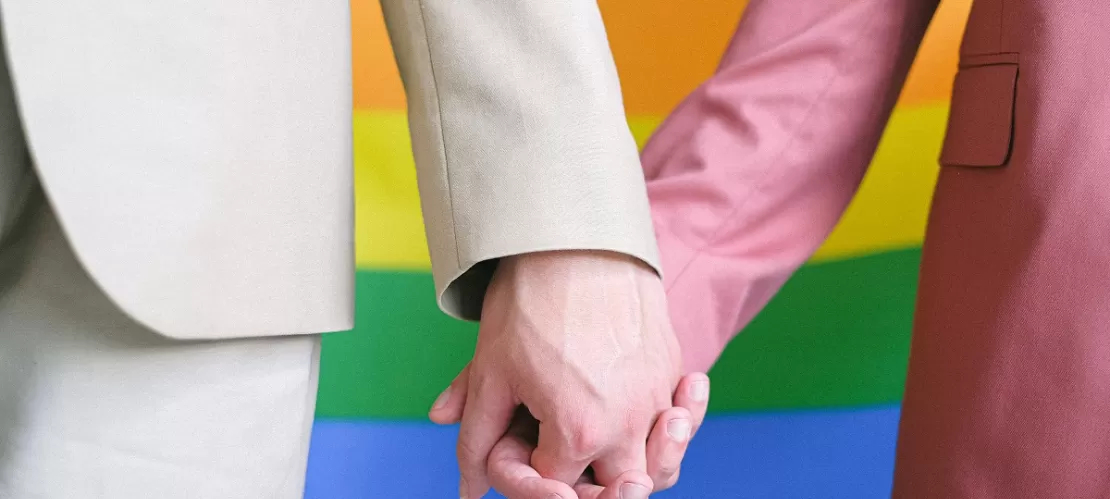 Our hearts melted with each new submission, but some stories stood out more than others. Overcoming distance, prejudice, and a rampant pandemic which made seeing each other very difficult, the winner among all the love stories this year was Vlad, a young man on Erasmus+ mobility in Spain. Read his story and try not to cry.
"To my bebe, amor de mi vida,
Cold winter's morning in Ukraine. A few hours before I officially start my Erasmus+. I am so excited to begin this new chapter in Spain, in the country of my dreams and where I have been wanting to live for a while. Let's see what it will bring into my life. First week. I am meeting this guy, he is cute and nice, and we even have things in common: both studied in the US, love food, and traveling. A few weeks after, we are going on our first small trip to Cabo de Gata. I made Ukrainian dumplings for him – varenyky. He likes them and we are eating ice-cream with the most fantastic view of the beach where Indiana Jones was filmed. A month together. The pandemic is coming. We are separated. Talking to each other, he is helping me to deal with a broken laptop and translating Spanish products in Mercadona. We are falling in love. 
May. Finally, the lockdown is over. The restrictions are getting easier. We are meeting and having so much fun together! We do the best things in the world: eating tapas at Tío Tom and traveling. Our first big trip to Granada with a huge quarrel between us. After a few moments, I am fine and enjoying the city again with my guy. The most perfect and lovely view in my life: the sunset on the Alhambra and the Mulhacén together with some extremely tasty chocolate napolitanas.
June. The last month of my Erasmus+. We travel more. Malaga. Sevilla. Valencia. And Madrid. My flight is cancelled. At least I am going to spend more time with him.
July. Another flight is cancelled. Looking for a new one. He is helping me. I cannot stay but I do not want to go… That's it. Last hug. Last look. Last kiss. Tears. "No, I wish I could stay."
August. Overthinking. What to do? He is coming for my birthday. Here I am. Passionate kiss. Love and an amazing time. Last kiss in the airport's restroom because Ukraine is not tolerating gay people. What decision to make?
November. "Please, show me his passport." The airport clerk asks me to prove a valid reason to travel to the EU. Here I am. Again, travelling to Spain. Like starting a new Erasmus+, starting my new chapter. Not being afraid of who I am. Not being afraid of my true love. Just being in peace, in love.
February. "Happy Anniversary, bebe!" "You know it is bebé in Spanish, right?" "Yes, but bebe sounds better."
Thank you for being in my life! Thank you for transforming it. Making me a better person full of love and acceptance. Love you, Mi Amor!
We want to thank Tiquets, Eurosender, Spotahome and BrightTrip for providing Vlad with gifts, but more than anything, we want to thank Vlad for sharing his beautiful love story with the world. 

If you are a member of the LGBTQI+ community on mobility, we would like to encourage you to share your experiences with us and fill out the Rainbow Survey 2021 which will help us understand the difficulties and experiences of queer exchange students and how we can better support you in the future as students helping students.