Embarking in a mobility program can be a challenging and terrifying experience - however, so many great things come out of it. Some people take a big part in our journey, no matter how far away, and big obstacles become so much smaller when you're actually living it.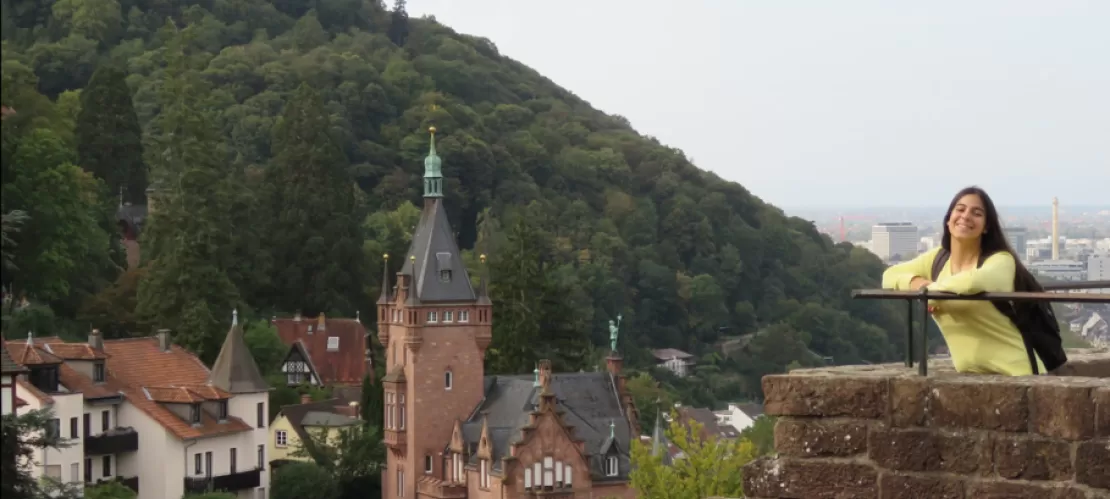 Here's what everyone will tell you about studying abroad: it will change you. Deeply.
And that is the truth.
You won't believe it, though. Not at first, when everything is beautiful and fresh and devastatingly foreign, and not even when this weird place becomes tangled in your heart somewhere along the way.
Not until you return to a home that will never (not completely) be home again, leaving behind the green of the grass and the blue of the sky, just to find someone entirely new staring back in the mirror.
The grief of departure is as endless as it was six months ago, when I last closed my childhood room's door to depart on the journey of a lifetime. I was in this adventure with all I had, and I'd been in for a while – ever since I was a little girl, dreaming about exchange years and volunteering experiences in countries so different from my own.
It's so strange to think that it all began with the click of a button. Submit – and, as simple as ordering a new pair of sandals online, the adventure was heading my way. I chose Germany, because I wanted to improve my German and learn more about the country's history, and living among brezels and socks with sandals proved itself to be the best way to do so.
And then, it just happened: I went from choosing subjects to waving my family goodbye at the airport. I remember my grandmother being distraught by the German language, and my mother by the fact that I couldn't iron a shirt if my life depended on it.
"If anyone can do this, it's you."
She held my hands and hugged me goodbye. My mother always knew how to make me feel brave, even when I was terrified. Without her full support, I probably would've never made it past the dreaming stage. Her strength is what always allowed my fantasies to come alive.
Sure, we still see each other every day – and, for that, I would always be grateful for the new technologies –, but I wouldn't feel this hug for a long time. It broke my heart. It was, actually, a very contradictory feeling; because, at the same time, I was so ready.
The night before leaving, I had counted every single cent in my savings – from working in the summer and other scholarships I had earned – and created an elaborate excel sheet to make sure I would not spend more than we could afford. There is a common misconception that living abroad is necessarily more expensive, and the thing that frightened me the most about mobility was the economic aspect of it.
I was scared I wouldn't have enough money to get by. I had always been ambitious, and wanted to study in one of the best universities in the world – but I also wanted to live. To enjoy as much as I could, even if on a budget. And so, I did. I got a cheap rent for a room on cozy shared apartment and planned weekend trips around an immense country with a rich history and fascinating culture.
I tried the Black Forest cake. I learned how to iron. I swam in a freezing Lake Constance. I celebrated Oktoberfest and went to a lovely Christmas Market. I tried cooking a traditional Portuguese dish for my roommates. I wrote poetry in German and tried reading a book written by Goethe. I learned so much about war and grief and history. I took a night bus to Berlin, fell asleep and accidentally woke up in Copenhagen. I made friends from completely different realities. I discovered that the best adventures ended up being the ones that found me unexpectedly.
Through the plane window, the sunset sky is endless, and so are the possibilities. As endless as they were six months ago, yet, completely different – the green of the grass and the blue of the sky will never be the same, and neither will I.
Seeing the world demands a part of your soul. No matter what, you will always leave something behind – a toothbrush, a book, a necklace. More often than not, a part of your heart.