"Four years ago, I made a decision that changed my life forever: going on Erasmus to Brussels. Years later, I admit that Erasmus can change your life twice, even living both experiences in the same city!"
In September 2015, Bea, a double degree Communication & Business student took a plane from her home city, Madrid, to the life-changing adventure called Erasmus.
After 5 months of what she considered "the best time of her life", she returned home without knowing when she would be back and focusing on the next steps: finishing college and continuing to work as a nightlife photographer.
What she doesn't know is that she and ESN would cross paths in the middle and her life plans would change forever. 
After more than 3 years of balancing volunteering in her beloved local section, ESN URJC, working professionally as a community manager and being a university student, the opportunity to combine all of the above, appeared: being the Communication & Media Intern of the ESN headquarters in Brussels.
And do you know what she did? She left her job, packed her suitcase and took the plane to a new adventure that turned her life upside down again.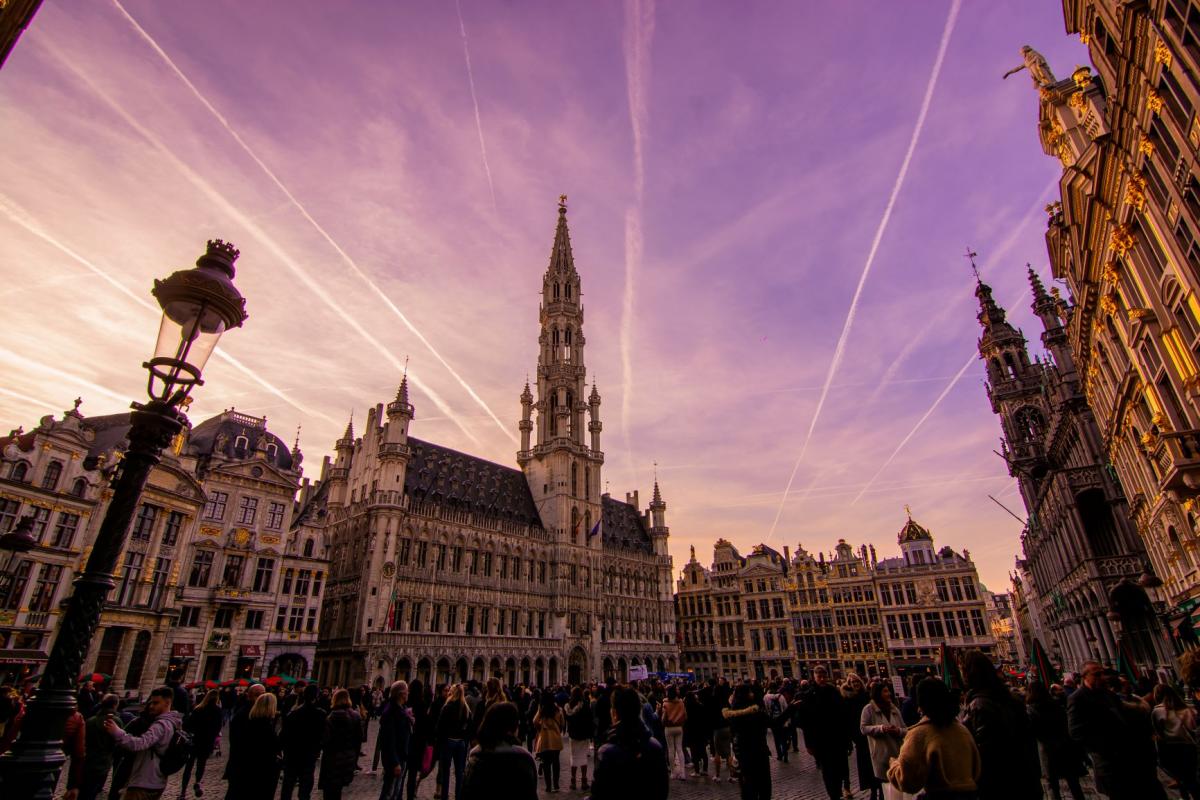 1. What is it like to work for Europe's largest network of student organisations?
When you are volunteering in ESN you are not fully aware of the impact the organisation has.
In my case, it was once I started working at the headquarters, when I understood all the influence ESN has on the European higher education and the long term expansion plan that started to be developed.
When you think about a student-led organisation, you could never imagine an organisation that works as a company: reputable, accountable and committed but at the same time, with the youthful spirit of a college student.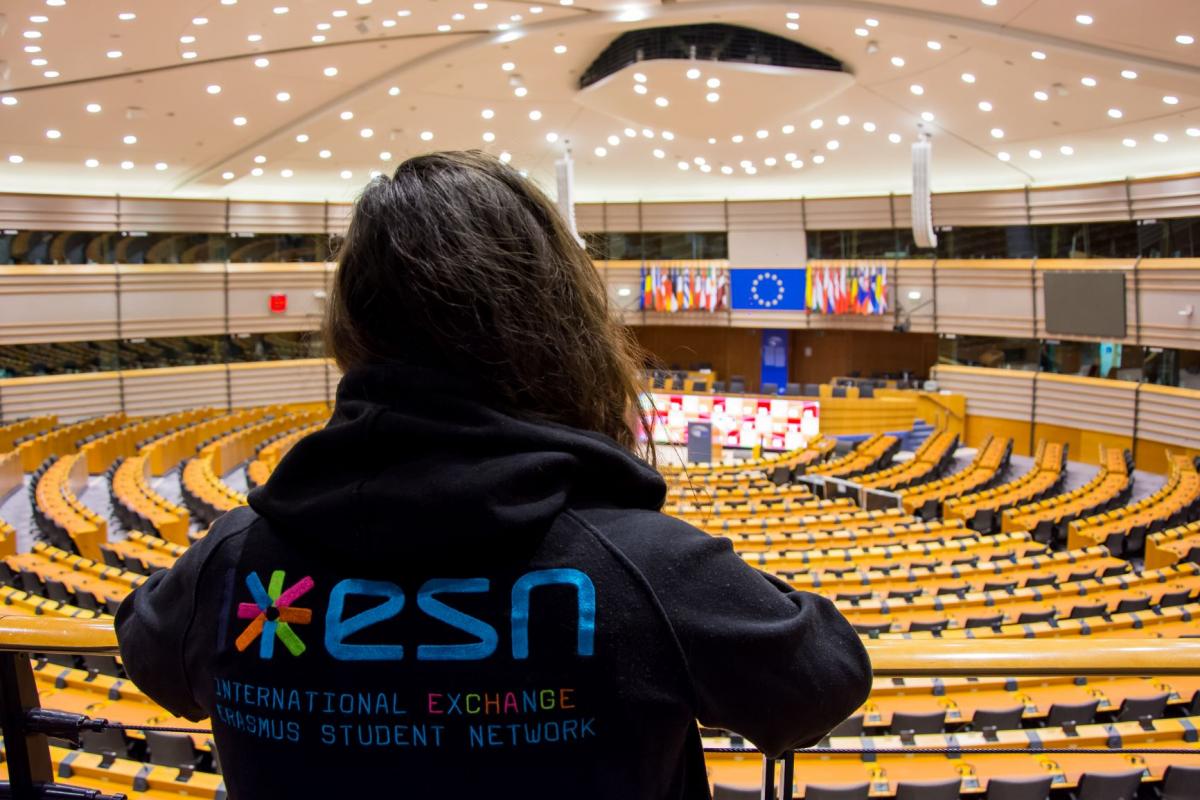 2. What kind of experiences and opportunities did you get to have as an intern?
One of my first trips was to Cracow (first time in my life visiting the country!) for the 8th Communication Summit.
It was an incredible experience because I was new but I had the chance to meet a lot of people from all over the network, from local Communication Managers to international teams leaders.
It was amazing to see what communication can gather in just one place. Also, I facilitated my first ever workshop in English about national events communication!
The second great trip I took was to the Annual General Meeting in Thessaloniki (another country to scratch off the map!). This event was one of the most intense ones, personally and professionally, as I was the photography team coordinator. Taking pictures during the AGM was a dream come true! Also, it was a really cool moment to reunite with the Spanish delegation as well as all the new international friends I made during my first 4 months as an intern.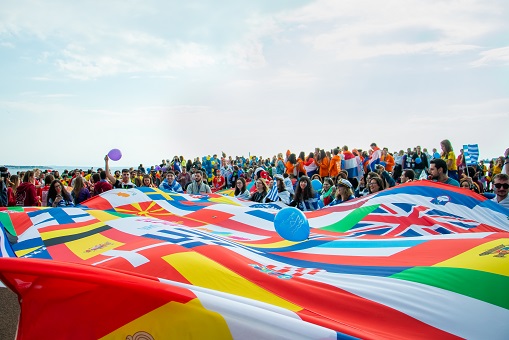 3. What did you learn, which skills did you acquire?
a. Which skills did you improve and which ones are new? 
First of all, I sharpened my social media manager skills that I acquired in previous jobs and I also took the opportunity to grow my photography portfolio.
The second, and one of the main reasons I chose this internship is that I could develop my creative side and work as a professional graphic designer. I always dreamt about this, but I never had the time to invest in learning the required software to make these ideas out of reality. Without a doubt, this made a quality leap in my career and broaden my horizons to other fields and job positions.
And last but not least, improving my level of English was crucial in this adventure. In informal conversations, I still make the same "Spanglish" jokes I made when I landed in Brussels, but in the professional field, I can now see a big difference 7 months later.  
4. What project was the most interesting for you and what was challenging?
Without a doubt, the campaign for the European Elections was one of the highlights of my internship, so I can consider it interesting and challenging at the same time!
This campaign meant not only using my creativity to the fullest to condense a very clear intention in a few images but also being in contact with communication officers of other European institutions and organisations that, though seemingly different from us, had the same common goal: to achieve a big youth turnout in the elections.
In addition, in this campaign and other projects, I could use original photos of mine that I took during my stage as a volunteer at ESN URJC Madrid, which gave the campaign additional value because it was made by young people for young people.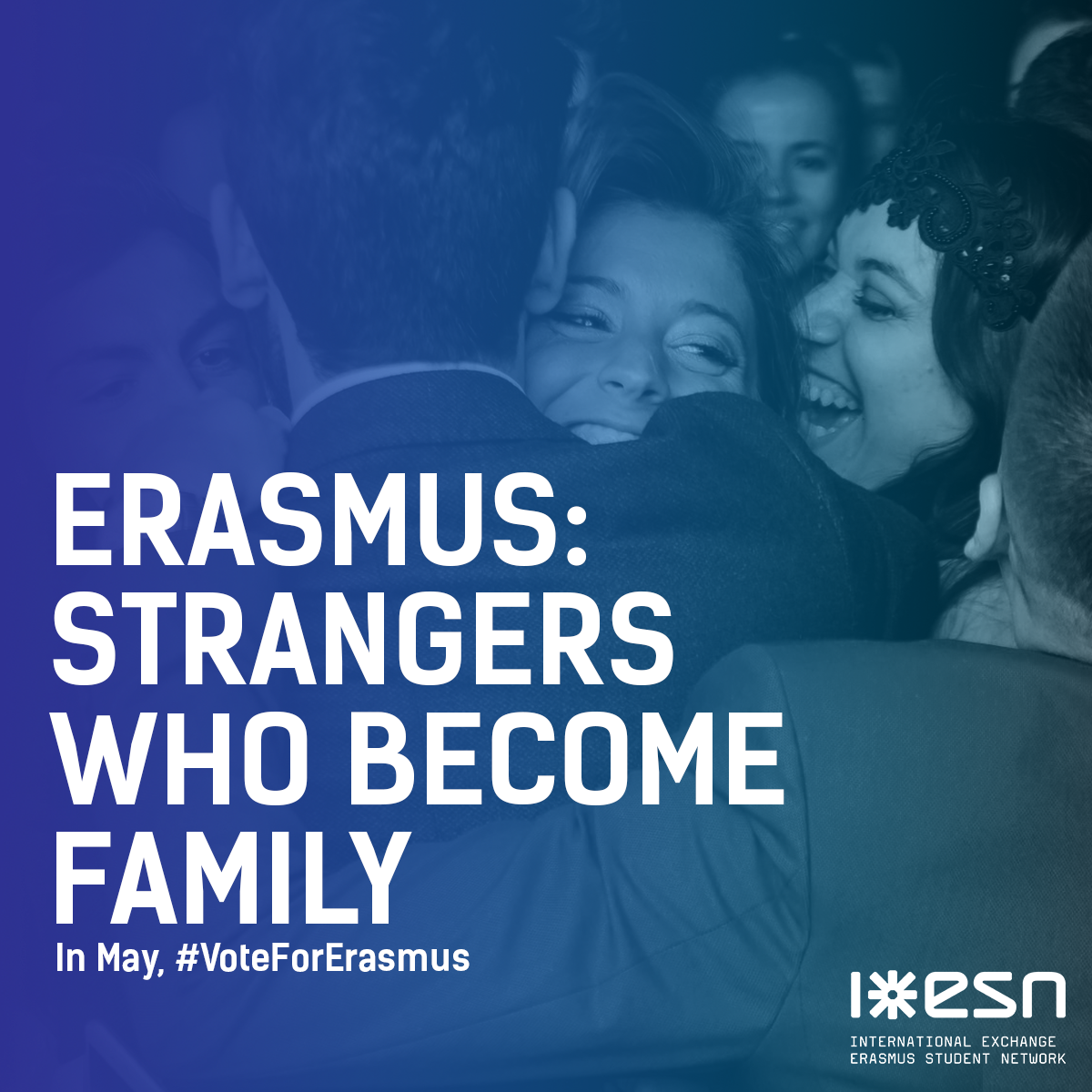 Share your favourite graphic for Social Media.
Campaign for the International Mother Tongue Day.
5. How did you find working in an international environment?
Very gratifying - not just due to talking about different topics and different points of view on a daily basis, but also due to the way the work is approached, which is very different according to your culture.
In Spain, where I come from, work is perceived as a way to earn money, not as something fulfilling or a way to develop as a person. The concept that one's professional environment helps one personally was strange to me, but I came to realise that working in such a multicultural environment allows the opportunity to learn more from others.
6. How is the office culture, which traditions did you find interesting?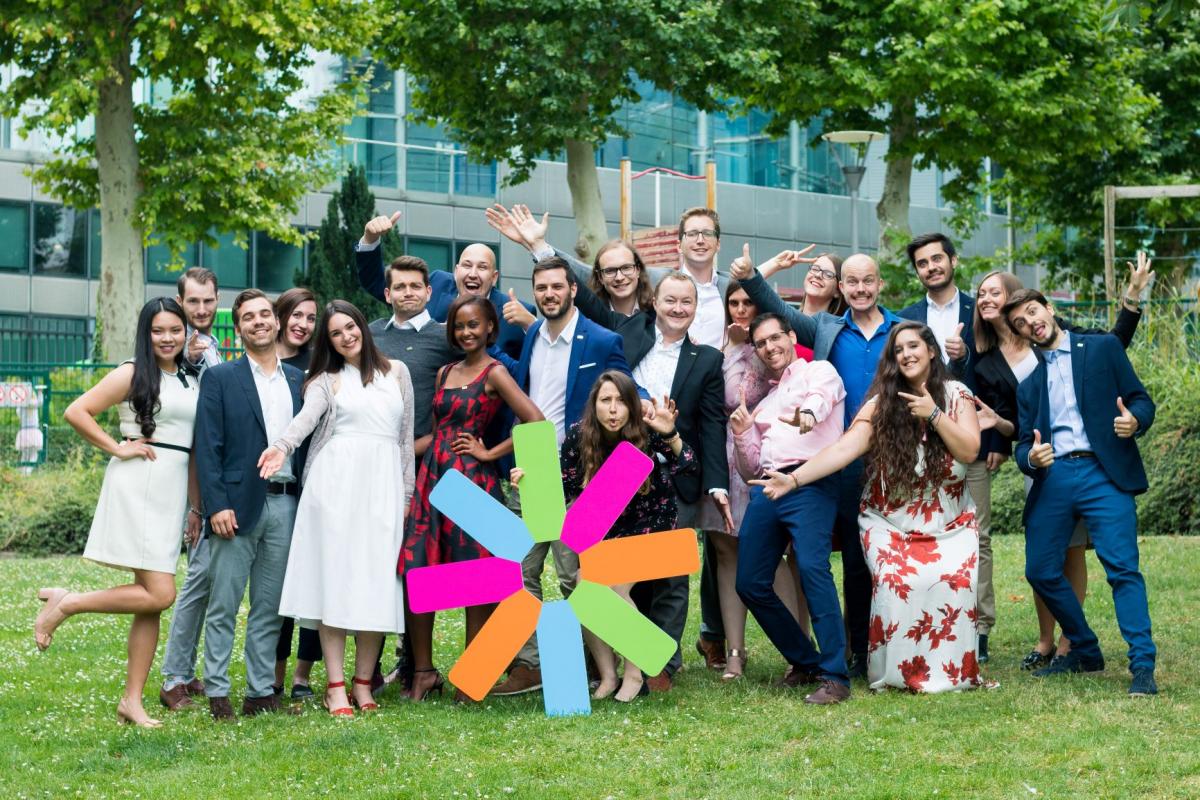 7. How is living in the ESN House?
Living in the ESN house is, without any doubt, THE key point of the ESN Intern experience
First of all, it is very rare to live with the same people you work with, share the same house spaces with your boss or see those people that you have been seeing present in numerous events and who have been your role-models during your journey as an ESN volunteer,  in their pajamas. However, it is precisely this opportunity to live with them, which makes you value all their work much more, realise how they strive to improve the network and the hours of work they dedicate to the network.
Living in the ESN house also means having the opportunity to make new friends every week and always having someone to talk to or go for a beer with, thanks to the multitude of events held there every month. Living in the ESN house has given me the opportunity to be able to travel the world without moving from the dining room. Listening to ESNers' stories from the entire network has undoubtedly enriched my experience as a volunteer and as a staff member.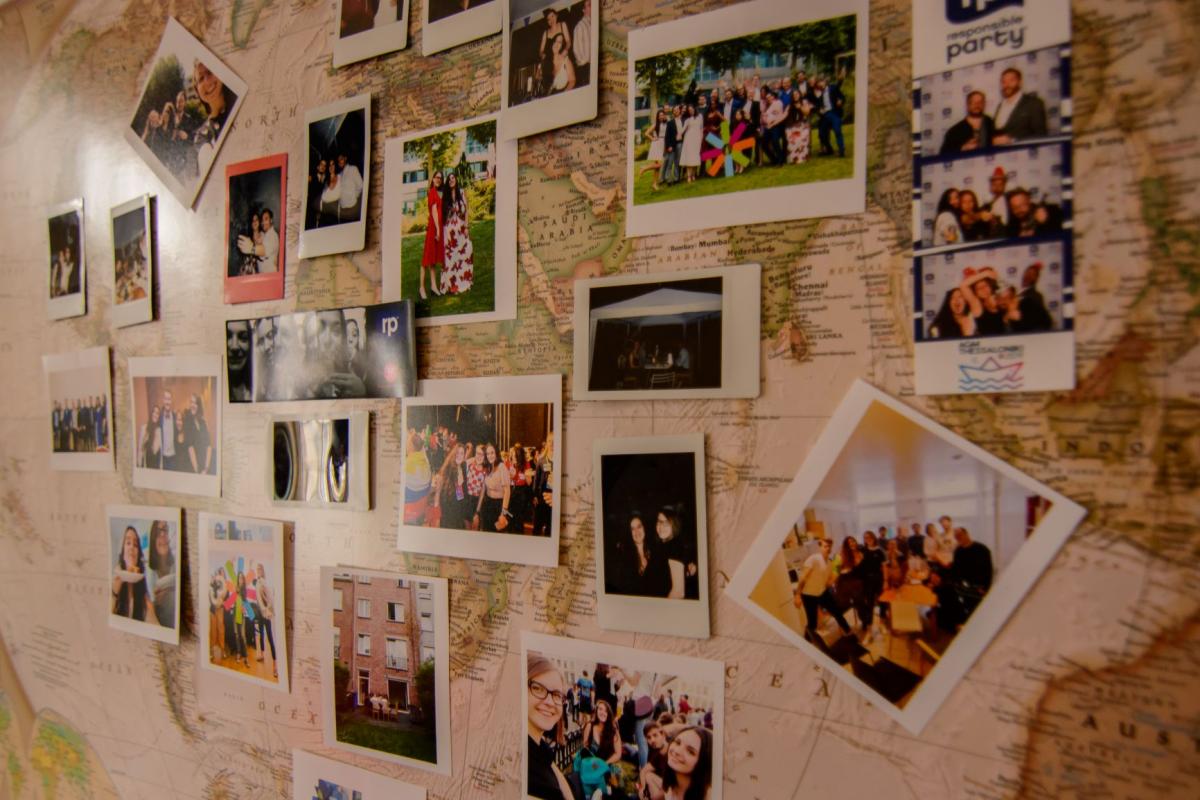 8. You had your Erasmus study exchange in Brussels, how is this internship experience different than your first Erasmus?
Unlike my first Erasmus, I can say that this has been a 100% multicultural experience. As I also did my first Erasmus in the city of Brussels, I am lucky to be able to easily compare both experiences.
While in my first Erasmus I limited myself to living what is commonly known as "Erasmus life": traveling, partying and being with my friends all day, in this second Erasmus I had the opportunity to leave my comfort zone,to get to know other social, political and cultural realities that surround me, to get together with people from very different countries who have contributed a lot to my personal and professional maturity, and above all, I had the opportunity to explore the city more because I was no longer afraid of going alone.
You could say that in this internship, despite having a group of incredible friends, I had time to be alone, to think about everything around me and draw conclusions for myself, which have helped me to develop a different perspective.
9. If you have to choose one of the two experiences, which would you select?
I think both experiences can't co-exist without the other.
When I was an Erasmus student here, I was a 20 years-old girl who wanted to live her life to the fullest and didn't care about what was surrounding her but only her friends. (That, guess what, they were 80% Spanish and 20% Italians).
Also, I had the bad luck to live the lockdown of the city due to the Paris attacks of 2015, so one out of five months of my experience I lived closed at the residence, seeing some of my friends coming back to Spain because of the alert. Then, after a January full of exams, I left Brussels with the feeling of loving/hating the city.
Being an intern in the ESN headquarters, gave me the chance to give a second opportunity to this charming, vibrant and unique city. The opportunity to make the most out of each new friendship I made.
But without any doubt, what made it different in the second time, was the fact of being Erasmus after volunteering in ESN- which gives you a completely different perspective of the Erasmus experience. 
I learnt to squeeze every minute, to not have fear of meeting new people, to appreciate every little story and detail of the people with whom I share moments, to do my best on my work, to shape my European spirit and to learn that even coming from different points of the map, we have more things in common than any other generation in the past.
Because we are the Erasmus generation.