"The reunion has made me realise that no matter how much my Erasmus friends may have changed throughout the years, our friendship hasn't! This is the best feeling you can get from your Erasmus experience".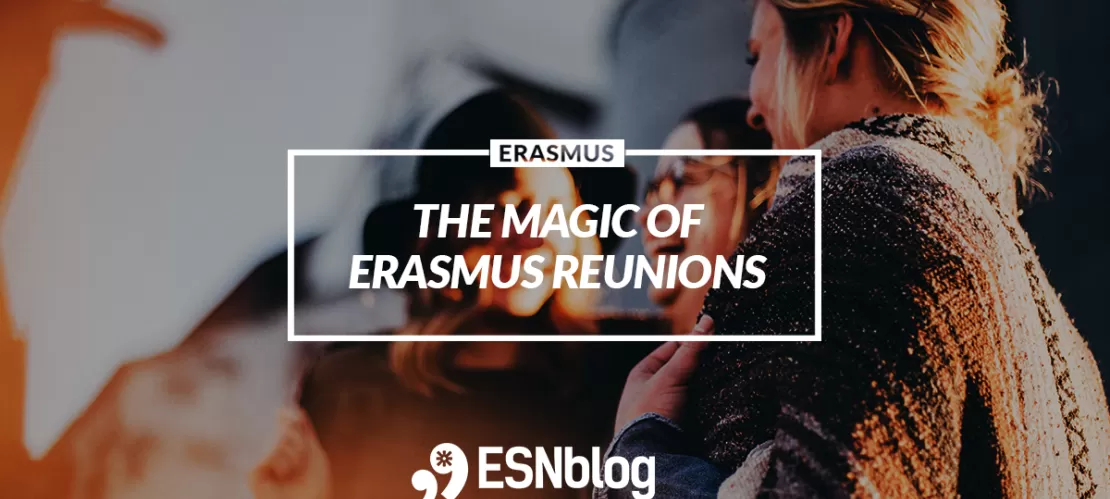 "Once Erasmus, always Erasmus", as they say. What about Erasmus friendships? Is it also something that will stay with you forever, no matter the distance between you and your Erasmus friends? What part do Erasmus reunions play in helping you keep such friendships alive? We have decided to ask several ex-Erasmus students about their own experiences, so read on and discover the magic of Erasmus reunions!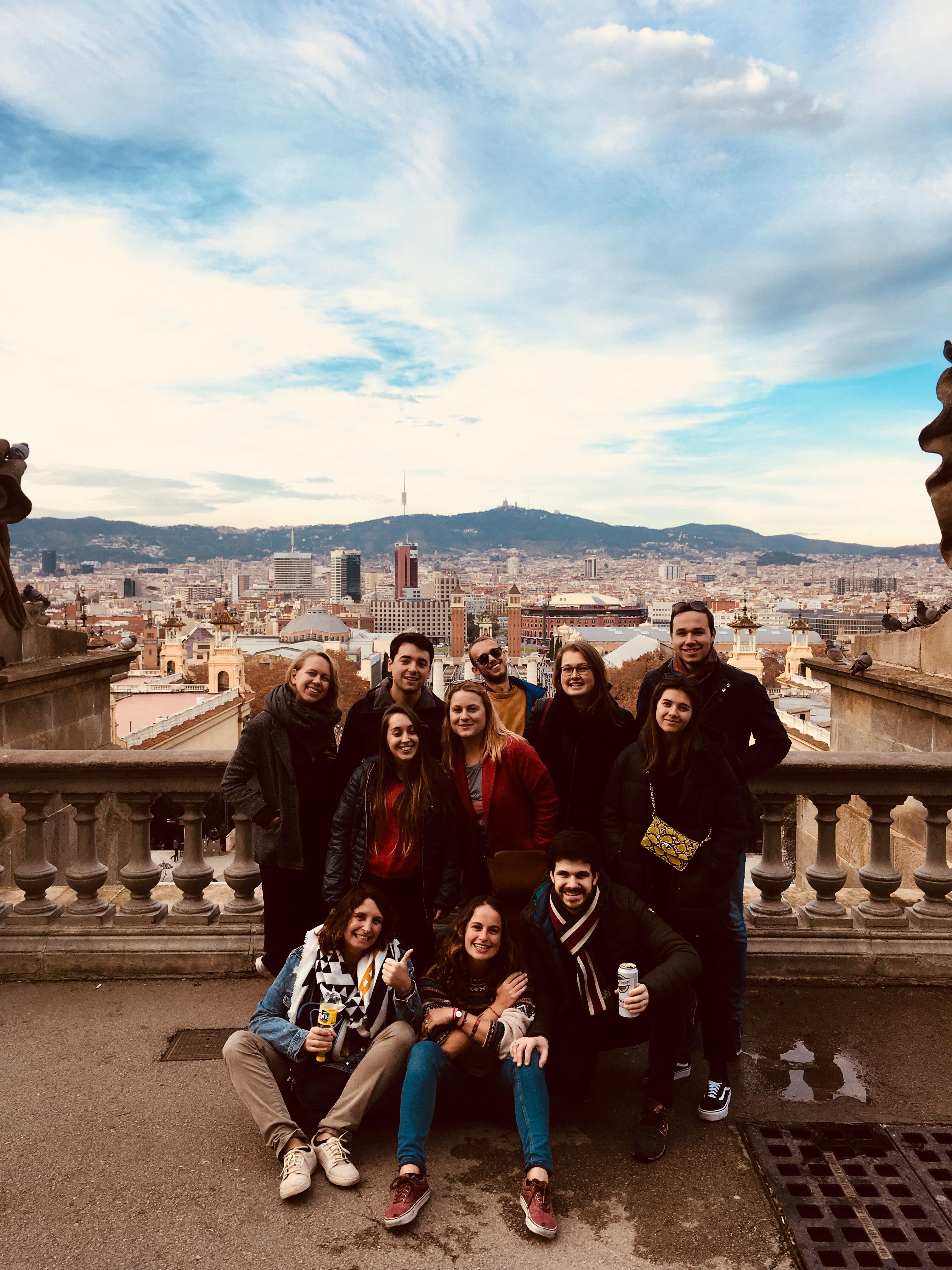 "... and after all, you are my wonderwall". Yes, my Erasmus friends are my wonderwall! I had been dreaming about having a reunion with my Erasmus friends for a long time. Those kinds of meetings are not easy to organise: each person has their own life, schedule, and, of course, the distance. But then, one day last December, I received a message in the Erasmus group chat with the suggestion to organise our Erasmus reunion in Barcelona.
It was a real snowball effect when the number of people supporting the idea started to multiply. Each person in the group was up for it without hesitation, and everyone booked their tickets within two weeks. It was amazing to see how fast the organisation of the reunion was completed. Yet, if you think about it, there was no need to be surprised because we all had the "hunger" to meet after not seeing each other for 3 years.
The moments we had in Barcelona are of course not easy to be expressed. I have not felt so peaceful and happy for a long time. The reunion has made me realise that no matter how much my Erasmus friends may have changed throughout the years, our friendship hasn't! This is the best feeling you can get from your Erasmus experience.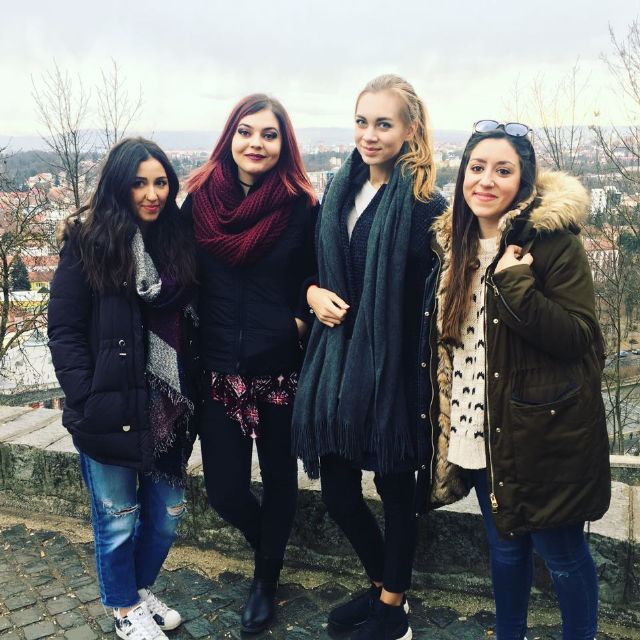 I was on Erasmus in the Hague, the Netherlands, where I met 3 wonderful ladies who later on became some of my best friends.
After going home and Skyping a lot we decided it was time for an offline reunion too, the location was the only thing left to decide. I convinced the girls to come to my hometown, Cluj-Napoca, and it was the best of both worlds for me - my family and my friends back home actually meeting them, and my Erasmus friends visiting and having fun in my city... it was SURREAL!
Since then we have had another reunion during my second Erasmus in Valencia, Spain, and in two weeks we will have our third one in Berlin. We've decided that we will try to have at least one reunion per year, each in a different country.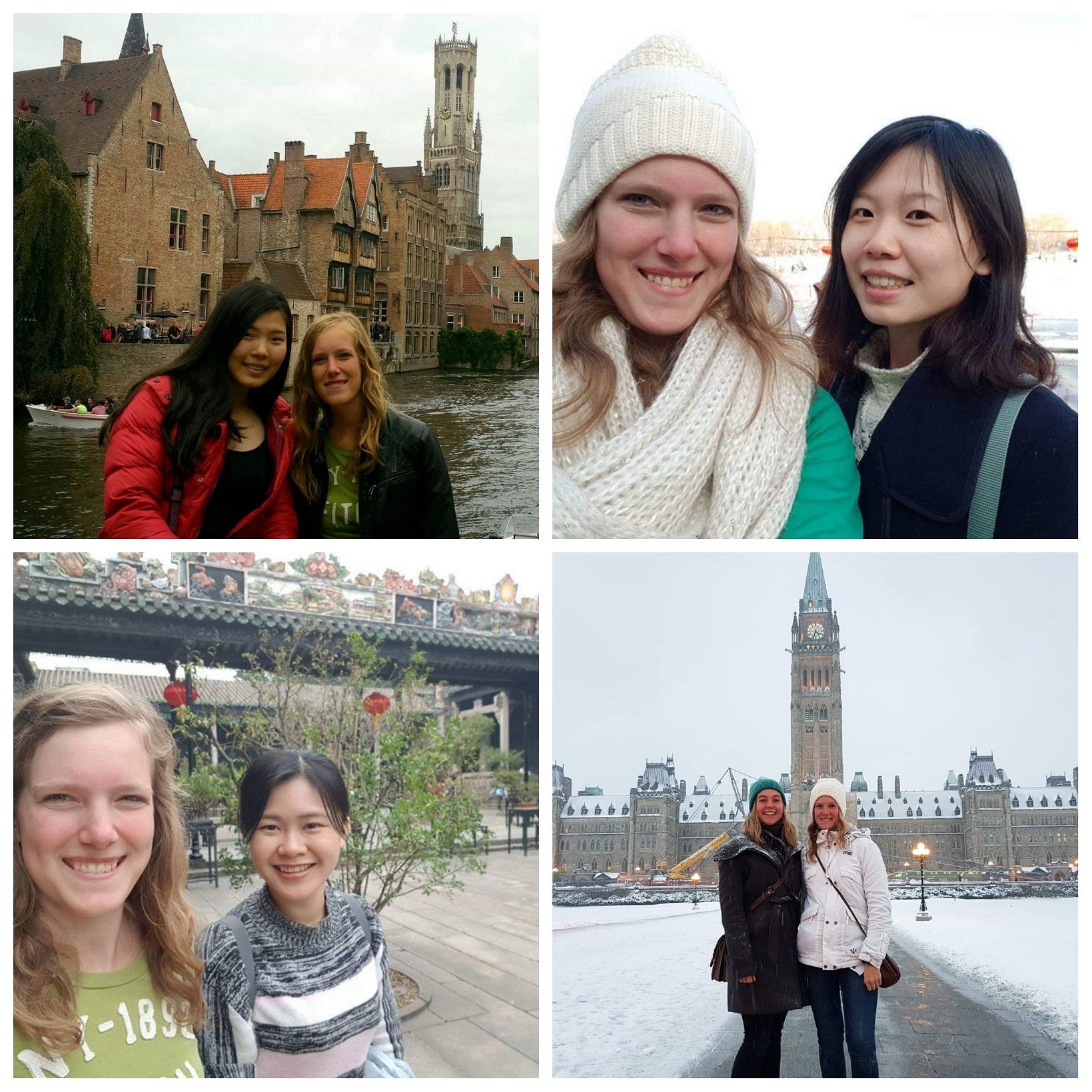 My Erasmus Reunion is actually not just one reunion. It is about meeting friends again and again in different places all over the world. After my Erasmus in Barcelona, now five years ago, I realised that is quite easy to travel alone, especially when your former Erasmus friend is your local guide!
My first small reunion was in Summer 2015. My Korean friend Michaela was travelling around Europe and we met up in Bruges. In January 2018 I went alone to China - it had been on my bucket list for a very long time! I met up with two girls from my Erasmus there: Bingjing and Qianwei. I also met Bingjing a year earlier when she was studying in Glasgow.
My latest Erasmus reunion was in November 2018 with Inge, a Dutch girl, in… Canada! We never managed to see each other in Belgium or the Netherlands, but in the far-away and cold Canada - yes! She was working at the Dutch embassy in Quebec and I was road tripping through Canada while meeting up with my uncle and aunt who live in Montreal.
It was great to meet some of my Erasmus friends again. We learned about each other's lives and I realised that all of them still like to travel, work or study abroad and find new experiences. It is okay not yet to be settled or have life figured out. We have grown a lot since our exchange in 2013, but Barcelona has a special place in our hearts. I have only one piece of advice: just make your Erasmus Reunion happen! Even if it is only with one person, you can still make new unforgettable memories together.
Bětka Hamrová, the Czech Republic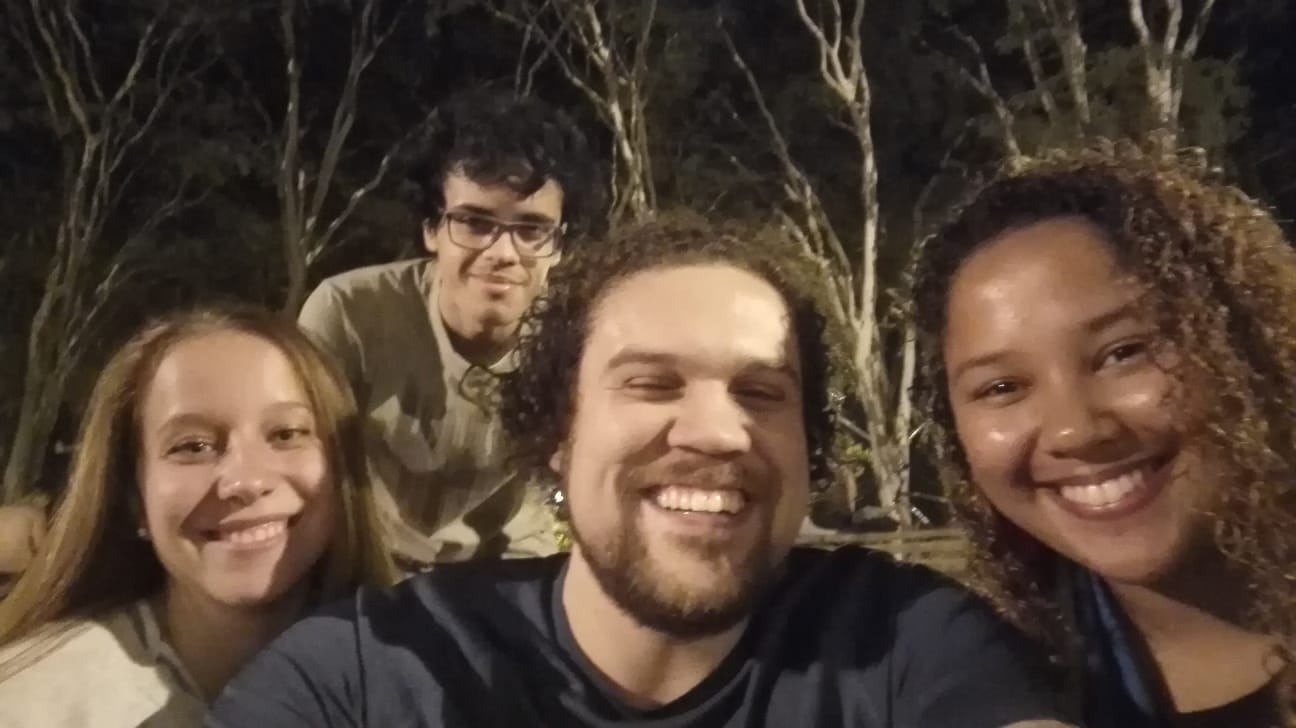 My favourite Erasmus reunion? Definitely with my friend from Brazil, Lucas, whom I first met when he was on exchange in Prague. I was his buddy and we quickly became very close: I showed him around my city, we shared a lot of Czech beers, cooked together, travelled around the country and, of course, shared many interesting talks.
One year later, I happened to come to Brazil for a few weeks - and this time, Lucas was the one picking me up from the airport. It was almost surreal to meet again, on the other side of the world, having him showing me the beauty of his country. However, it felt as if we'd never parted ways. True friendship doesn't count the miles!
Are you inspired to have an Erasmus reunion of your own? Good news: it's never been easier since ESN has a partnership with the most awesome youth festival Tomorrowland this year and offers special ticket sales with pre-sale prices for all ESNcard holders! Head on to www.tomorrowland.esncard.org and book a dream Erasmus reunion for you and your friends! Register until Monday, 28.01, 17.00 CET and buy your tickets starting Tuesday, 29.01, 17.00 CET. Every ESNcard holder will be able to participate in a special sale until 31.01, 17:00 CET and buy up to two tickets. Don't miss the chance to have the best Erasmus reunion ever!