If you are looking for a city with beautiful gothic architecture, historical sights, breathtaking museums and even a few witches roaming the cobbled streets, look no further: Edinburgh is the place for you!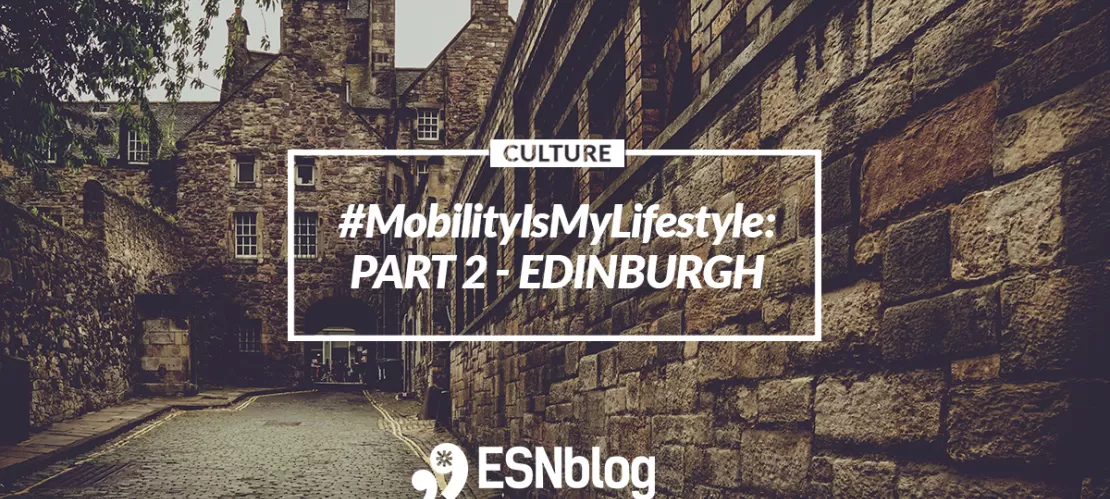 Whenever I had heard of Edinburgh before, I thought of Scotland Yard, Scotch Whiskey, loud bagpipes and English breakfasts. To be honest, I'm really not fond of any of those things, so I was afraid that after the mesmerising Copenhagen, our second destination during the #MobilityIsMyLifestyle trip may turn out to be a disappointment to me.
I have to admit, Edinburgh ended up being a pleasant surprise! Unlike every other big, famous city, Edinburgh's centre is quite small and everything is within walking distance. We were lucky with the weather as well! Every other normal person would have taken an umbrella to a country where it rains more than half the year, but I managed to forget it at home and guess what? I didn't need it there anyway. (I had to buy one in Porto, though...) Due to our flight schedule, we had just one day and a half in Edinburgh, so we created a plan with everything we wanted to see. I'm happy to say that we checked off all the sights on our list!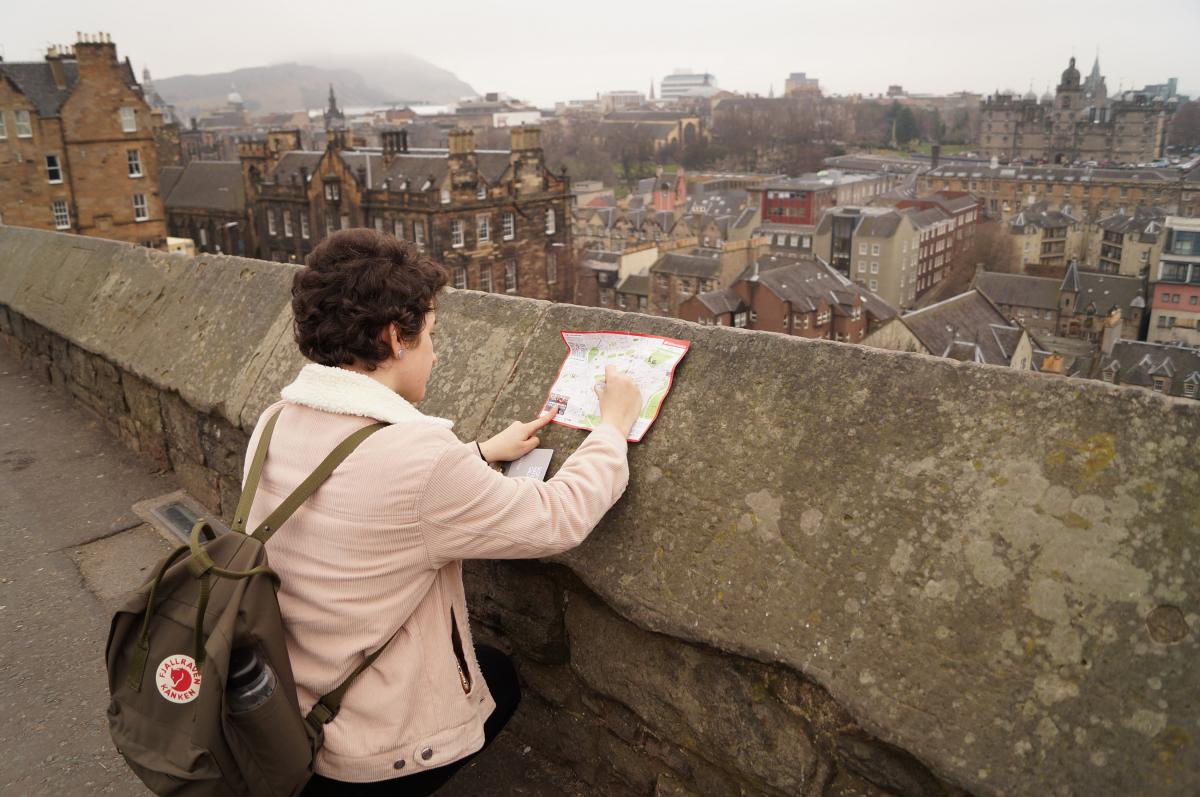 The closest tourist attraction to our hostel - Edinburgh Central Youth Hostel - was Calton Hill, one of Edinburgh's main hills, set right above the city centre. It has an Athenian acropolis poking above the skyline and a cute little city observatory. Next, we took a walk to the Edinburgh castle. To get there, we had to go through the old part of the city where you really do get a Hogwarts vibe.
The more time we spent there, the more we felt like we were in an actual J. K. Rowling novel. They really did make a teen wizard their main attraction. The shops are full of Harry Potter merchandise, you can sit and sip tea in "The Elephant House", the café where a big part of the book series was written, visit the Greyfriars Kirkyard and find the gravestone of Thomas Riddell, the inspiration for the real name of Lord Voldemort, or pass by George Heriot's School, which J. K. Rowling took as an inspiration for Hogwarts after her daughter attended the school.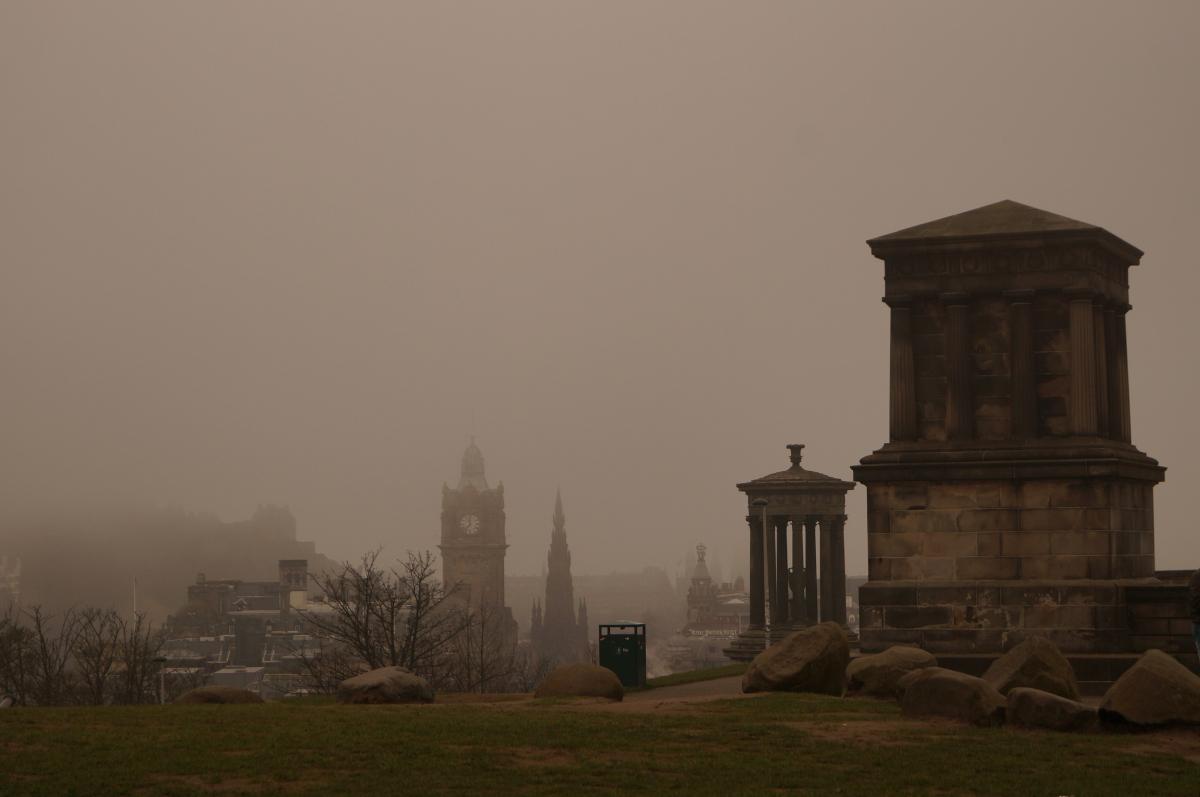 I am not going to lie; I've always been quite a Harry Potter fangirl. I grew up on the HP novels and I probably had a few too many movie marathons. Let's be real now, that movie series is a classic and I don't think I have ever met anyone who hasn't watched at least one of them. Well, in hope that you did, I'm not going to explain the aesthetic of the city, but rather let your mind wander.
And while you're wandering, make sure to visit some of the museums! They are all breathtaking and the entrance is completely free (you are always encouraged to leave a donation, though). We visited a few of them: the Scottish National Gallery, the Writers' Museum and the National Museum of Scotland. My personal favourite was the National Museum of Scotland because I felt like I was in the 'Night at the Museum' movie. It is so big and so versatile that the 3 hours we spent there just flew by. The museum is also very interactive so you can learn by playing games, trying different instruments, driving a formula car in a simulation or you can even try yourself as an archaeologist by using brushes to dig for fossils!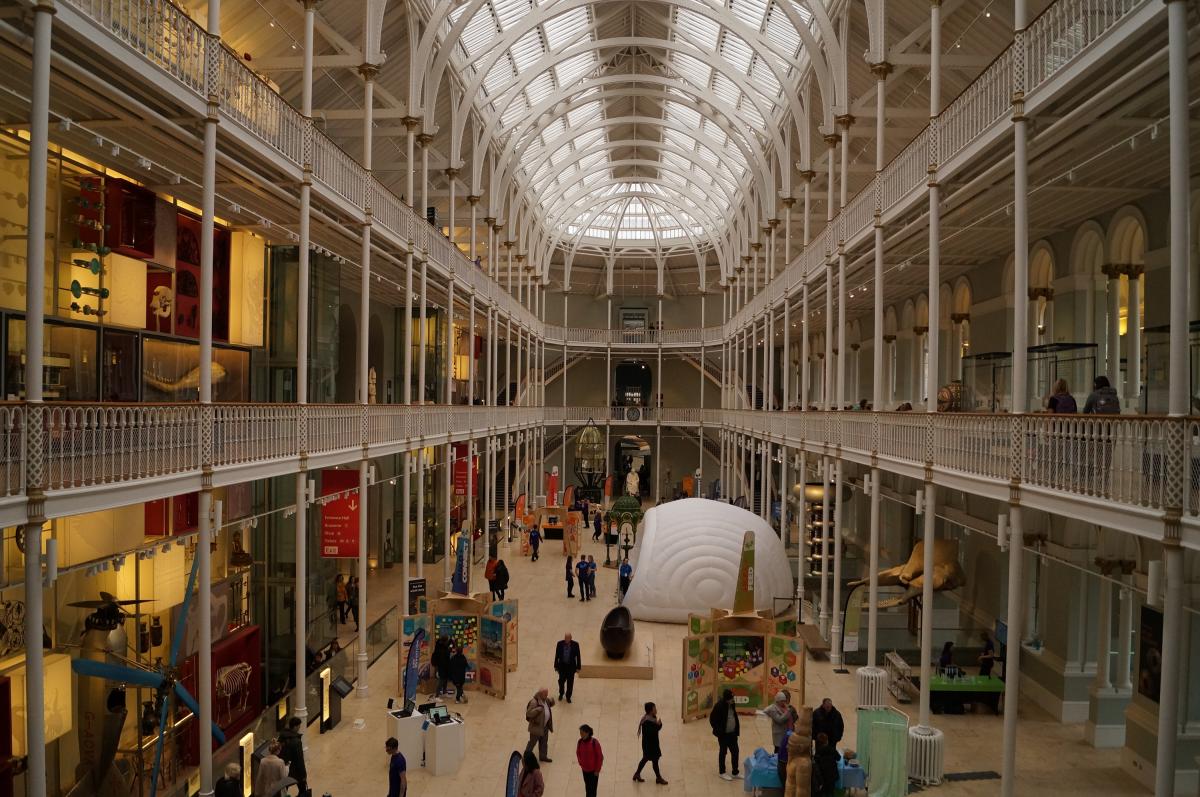 If you're more of a gourmand and prefer tasting foreign food to visiting museums, I would recommend you to try the steak and Guinness pie which basically consists of slow-cooked beef in a Guinness and onion gravy wrapped in puff pastry. It is delicious and it goes really well with Guinness beer (who would have figured, right?). However, I have to admit I wasn't that delighted with everything I tried in Edinburgh. A type of food that I absolutely couldn't have made myself finish was black pudding (a type of blood sausage, made from pork blood, fat, cereal and certain herbs), a part of the traditional English breakfast.
While Justyna and I were in Edinburgh, in her home country, Poland, people were celebrating Fat Thursday (a traditional Christian feast marking the last Thursday before Lent, which is associated with the celebration of Carnival). It is a tradition I'd never heard about before that day, but we decided to embrace it by ordering doughnuts. What the waiter served us wasn't anything like Polish or Croatian big, round, jam-filled and sugar-coated doughnuts, but rather long, thin, cinnamon-scented pastries that were supposed to be dipped in chocolate, caramel or jam. They were very tasty though; I'm definitely not complaining!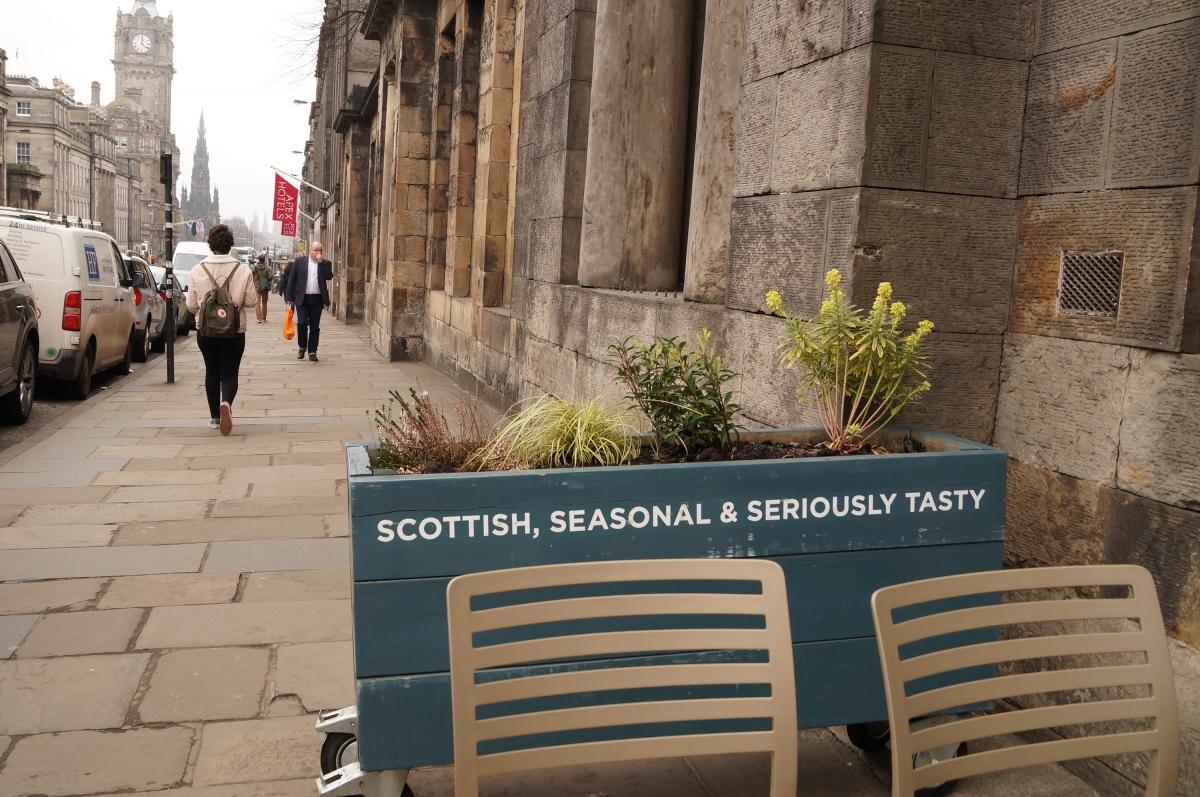 If you are travelling to Edinburgh or Scotland soon and you're unfamiliar with the currency, I'm going to teach you something that I learnt while in Edinburgh. English and Scottish pounds have the same value and are accepted everywhere, however, the design of the notes is not the same and you can easily spot the differences. I would say that having a Scottish pound in your wallet is a rarer case since every time I exchanged money in Edinburgh, they would give me English pounds.
Before heading to the airport to catch our next Ryanair flight to Budapest, we stopped by a store to buy some postcards and a magnet for my mum, which is a thing I do every time I visit a city for the first time. I surely hope it won't be the last, because I already have big plans. Next time I'm coming to Scotland, I'm either visiting Nessie, the Loch Ness monster or enrolling in Hogwarts! Keep your fingers crossed for me, will you?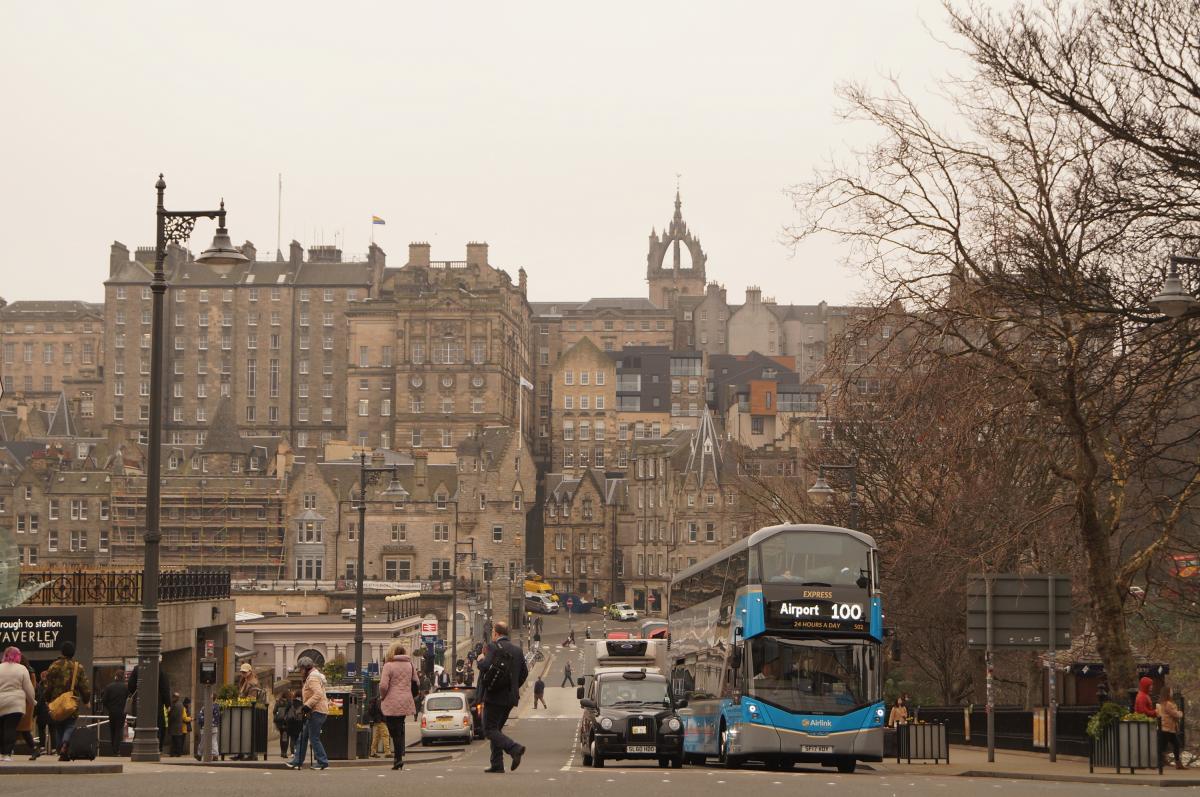 Written by Roberta Bajčić
#MobilityIsMyLifestyle is a competition organised by ESN and several of our partners - StudentUniverse, Hostelling International and Thalys - where participants can win a paid trip to six European cities in the period of two weeks. To enter the competition, the participants had to record a 45-60 seconds video of themselves talking about the topic "What is international mobility for you?". This competition is a good example of a successful collaboration between an organisation and its partners in achieving a mutual goal - promoting and providing young people with more opportunities to experience mobility.