This isn't your usual love story - it includes a rollercoaster of emotions during an exchange. Two girls who dared to dream are the perfect example of the Erasmus generation: whenever we travel we feel more European, but home is where the heart is.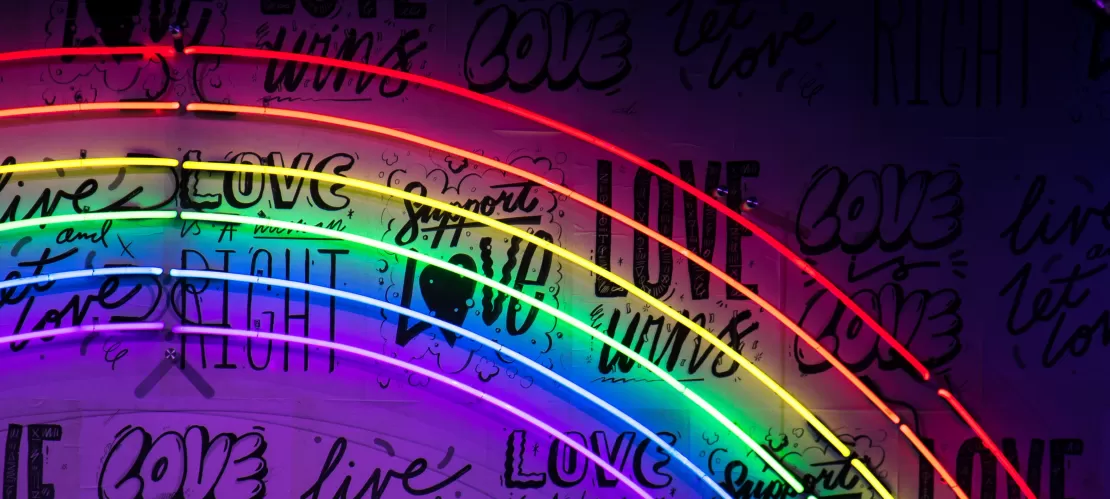 It all started back in September of 2018. I was 20 years old and starting my Erasmus in Larissa, a small city in Greece. She was 22, an experienced ESNer in her fourth year of studies. During the Welcome Week, I had the chance to approach her and get to know her better. I already knew it deep inside: I liked her. We soon began texting but her replies were slow and rare. She was always busy with something and I couldn't wait. I was feeling this kind of attraction that you just can't shake off. I wanted to be around her all the time. Everything got really heated from then on.
We would text constantly and meet daily to hang out, walk around the city, join the local ESN events. Time flies when you are having fun, and before I knew it, a month passed by and she had to go to Athens for some ESN conferences. I was sad, but she seemed excited. The first few days passed by and I was missing her a lot. She had five spare days between both events and offered to show me around Athens. I hadn't been there before, so I said yes! I remember being on the bus from Larissa to Athens and feeling excited and scared at the same time. What was I doing? I've never acted like this for any girl before. In my mind, those days are a hazy mix of her talking about history and planning visits to countless archaeological places, museums, the metro, the blue sky, the Acropolis, the view of the city of Athens from the top of a hill by night, the city lights and our first kiss.
Soon I had to go back to Larissa. She stayed in Athens and came back really sick. I couldn't bring myself to leave her, so I stayed at her place and helped her recover. Two days became three and soon I found myself visiting the university dorms just to pick up the things that I would need to stay at hers one more week. By that time, I was halfway through my Erasmus experience and the countdown to me going back to Lithuania was slowly starting, but I kept telling myself "I can't leave". I think she felt the same way because suddenly she started mentioning the activities and trips ESN was planning for the following semester. She dropped a couple of hints about students that extended their stay for one more semester in the past. That's all I needed. I applied and kept my fingers crossed. My thoughts were going crazy: "will we be together?", "will she say yes if I ask her to be with me?", "is long-distance an option?", "is one and a half months enough to build a relationship?", "if not, will I ever see her again?", "does she feel the same way or has she seen this story many times as an ESNer?", "does she see a future with me in it?", "is this just a semester thing for her?".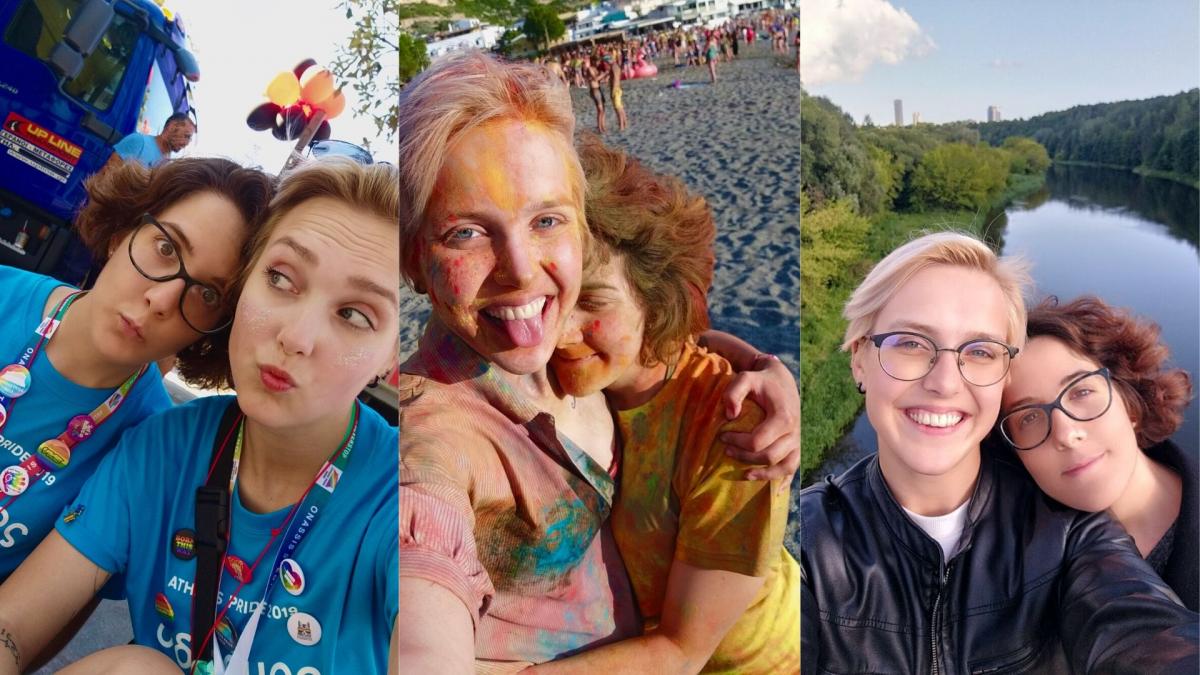 One night, I couldn't wait any longer. Second semester or not, I needed to know. I paused the movie we were watching and I blurted out the question. She looked at me and, that night, I had the deepest conversation of my life. We took down our walls and the next day I woke up next to my girlfriend. From that day on, something started to grow inside of me. My stress and hope for the second semester became our stress and hope. My sadness for my upcoming departure became ours. I felt I was no longer alone. Before I knew it, we were in her living room packing my stuff. I left her with three pairs of my shoes as a promise that I would return. 
We spent the next month apart, constantly on Messenger calls. For countless days I fell asleep looking at a screen and woke up tangled up in my headphones. Nothing mattered because I got my reply: six more months of me in Greece were approved! Six more months of new friends, trips, events, parties and endless dancing. Six more months of living with her. Everything was arranged. We were going to spend five days in Berlin and go back to Greece together. In my mind, the Berlin trip is even more blurry  than the Athens trip. I remember my heart beating fast before meeting her at the airport, her being awkward and me hugging her and not letting go, the late Christmas gifts we exchanged, the snowfall, the first time we said: "I love you".
My second semester in Greece was even more magical than the first. We had our first Valentine's Day together. Carnival parties, spring, flowers, sun, new friends, trips. I met her family and experienced the traditional Greek Orthodox Easter. Soon, May came and it was time for the National Event of the Network: The Crete Trip. Again, she was our Group Leader but this time, I knew that even if she was busy, I would get to see her every night. The Crete Trip was the start of my Greek summer: the endless blue, the sea and the sky. The beauty of the island, the parties, the beaches, Matala - everything will stay in my mind and heart forever.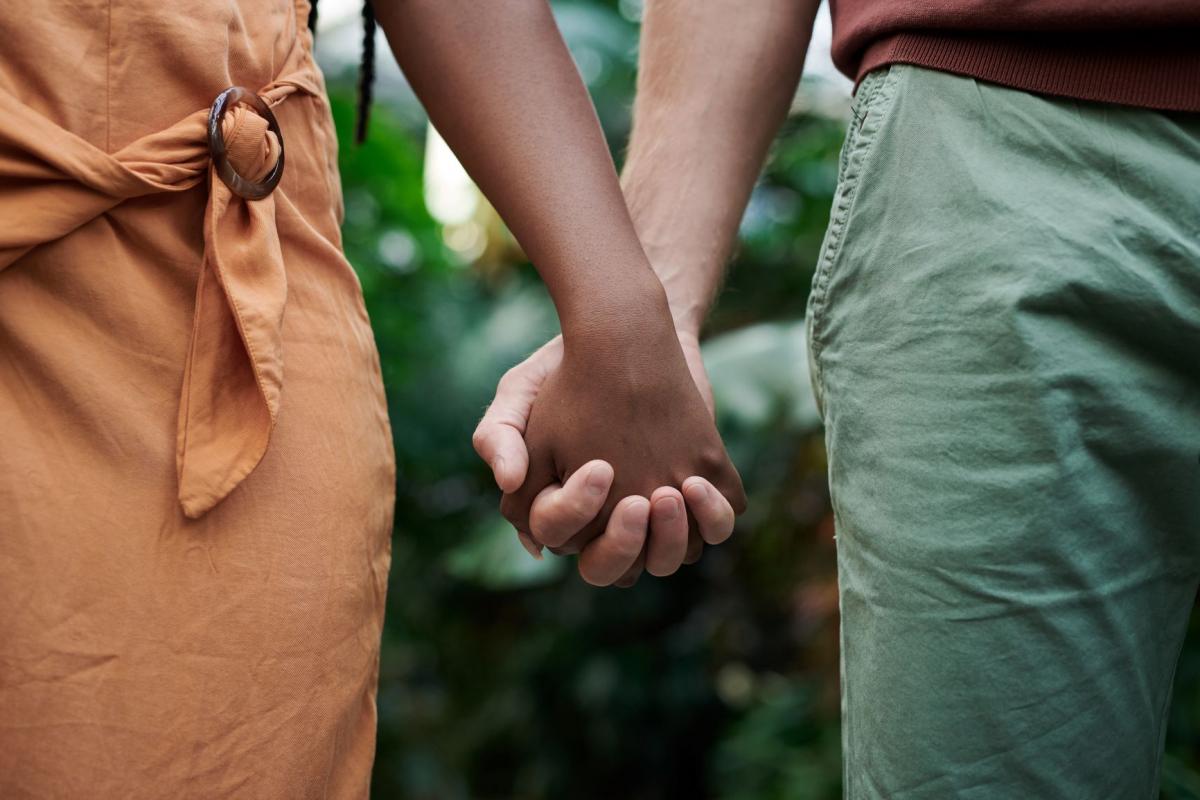 June was very hot for me. As a Lithuanian, I've never experienced such heat before and as I soon found out, Larissa is an exceptionally warm city. I spent half of the time feeling like I was going to melt, experiencing temperatures of 40+ degrees and getting sunburned like never before! Nefeli kept taking me on guided tours around her world: we visited her favourite beaches near Larissa and her favourite island, Aegina. The island was small but its beauty was breathtaking. It was a quick trip right before Athens Pride when she convinced me to join her and volunteer at the event. It was the first pride of my life and such a unique experience! There, I met more people from our community, and for the first time, I felt embraced by people that understood how it is to be one of us.
My last month in Greece was bittersweet. It was also the month Nefeli was moving out of her student apartment. She had decided to take a break from her studies and move to Athens, where she would stay with her family while deciding what her next step in life would be. It happened pretty fast and soon I was on a Ryanair plane flying away from my love, but we had a plan: we were going to stay apart for a couple of years while studying or working, setting up a solid base with which to build our future together. She visited me in Vilnius for 10 days during the Summer of 2019 and I took her on  many trips around my country. We visited Palanga, Klaipeda's Ship Festival, Kaunas and many more places. I showed her all my favourite spots and gave her a glimpse of how it is to be  Lithuanian. Then we parted. I've never seen her cry so much before, but I had faith in us.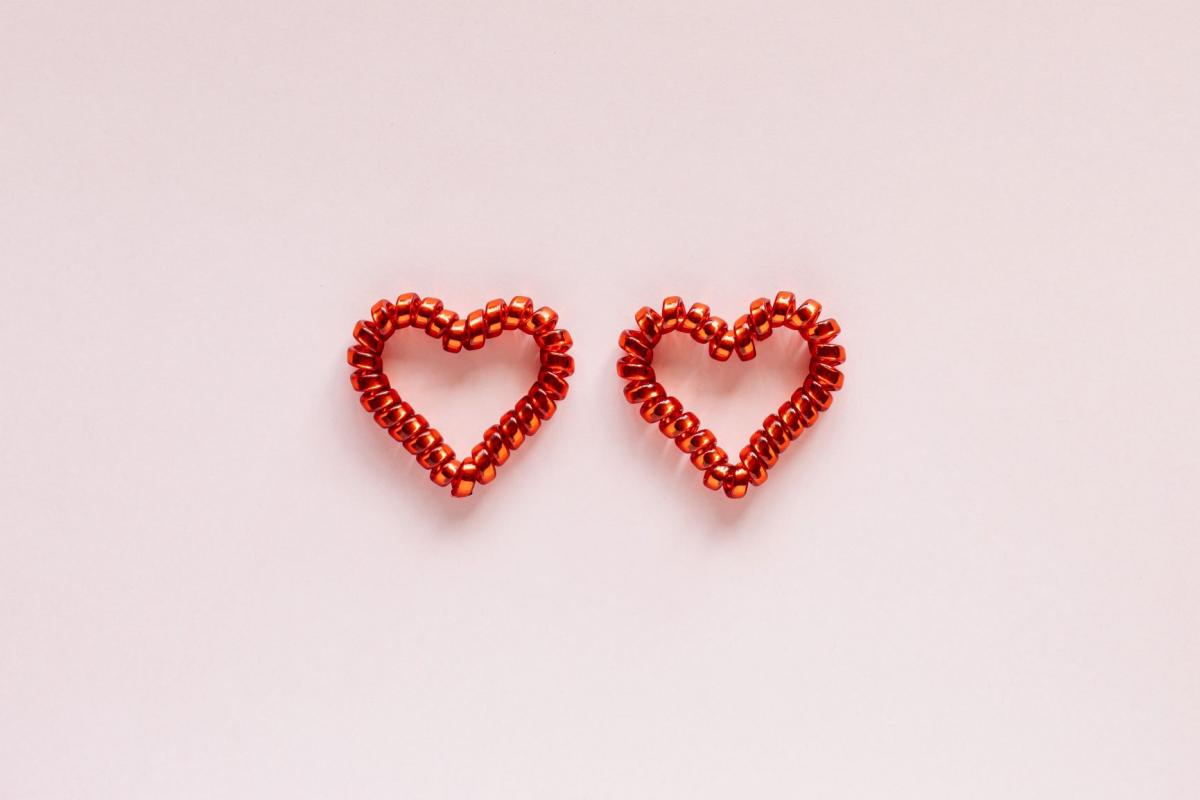 A month passed and things started to get difficult. We had a common  goal , but there were obstacles. We had different daily routines, tasks and soon our calls became  scarce.  I often felt that we would break up and I saw our future plans falling apart. During those days, I got hurt and I hurt her many times. This led me to do something impulsive, although it felt so right. I bought a plane ticket for her to visit me on my birthday in September. She hesitated, but she came. The moment we were in each other's arms everything fell back into place. She stayed for a week and I could see in her eyes that she didn't want to leave, so I gave her the option not to. And so it happened because, as they say, where there's a will there's a way.
Fast forward to today, in the middle of February of 2020. We just celebrated our second Valentine's Day together! We went through a couple of rough patches, and when she moved in we had to start everything from scratch. Still, against all odds, we made it. We got the chance to spend our first Christmas together and Nefeli met my family. She is here, we are together, and whatever comes we'll face it together.
If a year ago you had asked me what my prediction for our future was, I would have said something about planning, hoping and "we'll see". But life and love lead you down paths you'd have  never imagined, as long as you are not afraid to follow them. We had faith and hope in each other. We've put our egos aside and we fought for us. Some will call us hopelessly romantic but for us, it was very clear from the start: it's us against all odds. We are not a usual couple: two girls, from two different countries, that met on an Erasmus exchange one and a half years ago, while one was a student and the other an ESNer. We dared to dream. We treasure all the small moments that brought us here: our first dance in Skiathos, our night walks in Larissa, our hugs at the airports, our endless calls, our trips to the beach, our first Pride, the first time we held hands, the first party we left because people were staring, the first words we learned in each other's languages, the first time we mentioned being long-term and the first time we looked into each other's eyes knowing that we both wanted the same thing - to be together for as long as possible.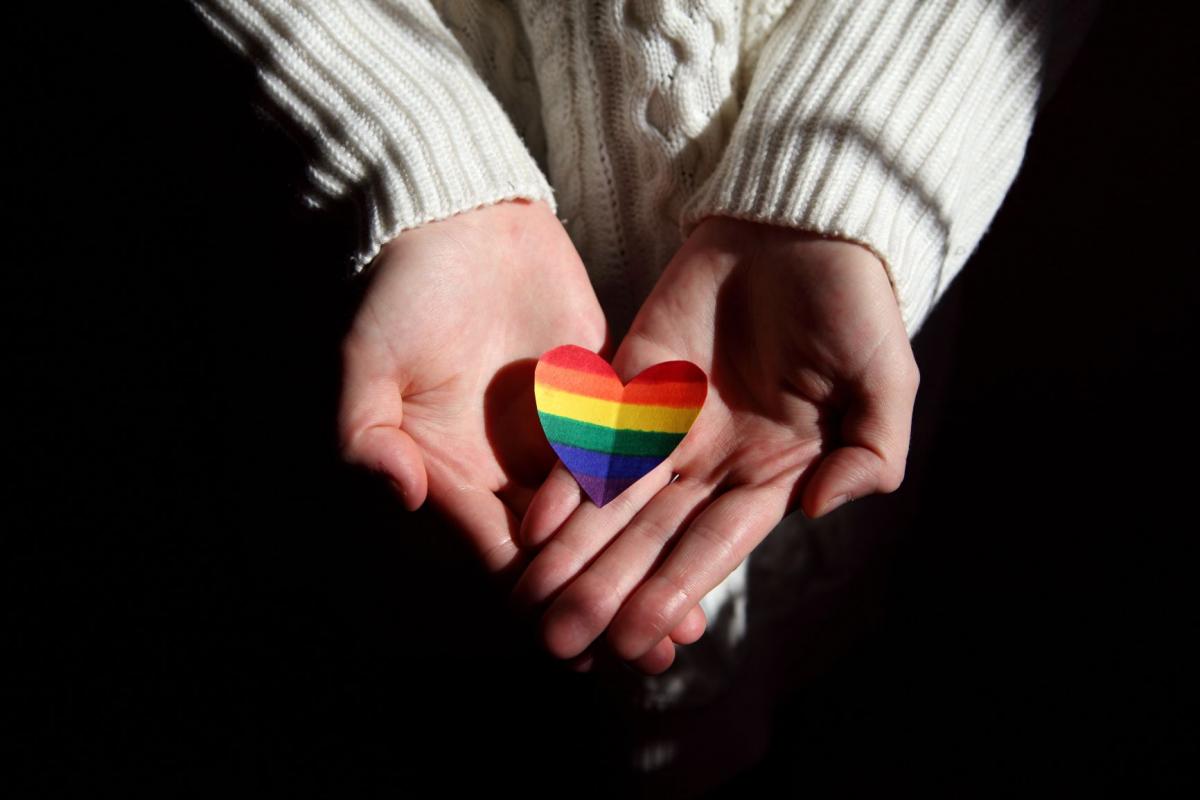 I choose not to predict what is going to happen in a year. All I know for sure is that there is a safe sofa in a warm, lovely flat in Vilnius open to any Erasmus student or ESNer who needs a place to crash while looking for a room for their Erasmus studies, placement or just because they are in the middle of another adventurous trip with their buddies; or maybe, they are just trying to figure out how to stay in the city with their loved one!
Don't lose hope, love always finds a way! Let life sweep you off your feet. Happy late Valentine's Day everyone!