Don't let the winter and the cold weather affect you. In February and March, you can still celebrate and explore the world in a new light. Here are 12 places you should visit during Carnival season all over the world.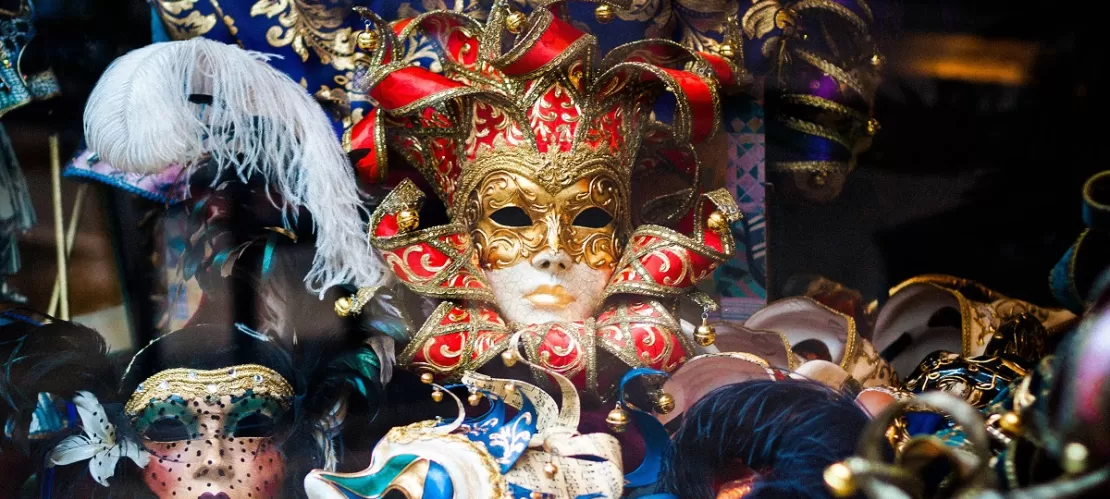 Binche is quite unique when it comes to celebrating Carnival, as they have some special traditions. It is even in the Unesco World Heritage List. For instance, in the morning people wear wax masks and wield sticks to ward off any evil, and in the afternoon they wear hats with white ostrich plumes. At night, oranges are thrown around for good luck by the so-called Gilles de Binche, causing buildings to suffer some collateral damage.
The Czech Republic has a completely different vibe.  Here, people wear masks, dress up in costumes, celebrate the start of spring, fertility, and bid winter farewell. A ceremonial procession of human and animal costumed characters such as devils, cow herders, farmers, goats, sheep, dogs, and pigs go from house to house, where they receive food and drinks. Masopust celebrations in Prague include mask parades, dancing in the streets, singing, noise-making, feasting and drinking. 
The Venetian Carnival is famous for its elaborate masks. People would originally wear masks not to hide their identity, but to hide their social class. There are two main types of masks traditionally used during Venetian Carnival: Commedia dell'Arte masks and Carnival masks. Commedia dell'Arte was a type of improvisational theatre where artists and actors would set up a stage and perform juggling acts. Carnival masks are more popularly worn during Carnival.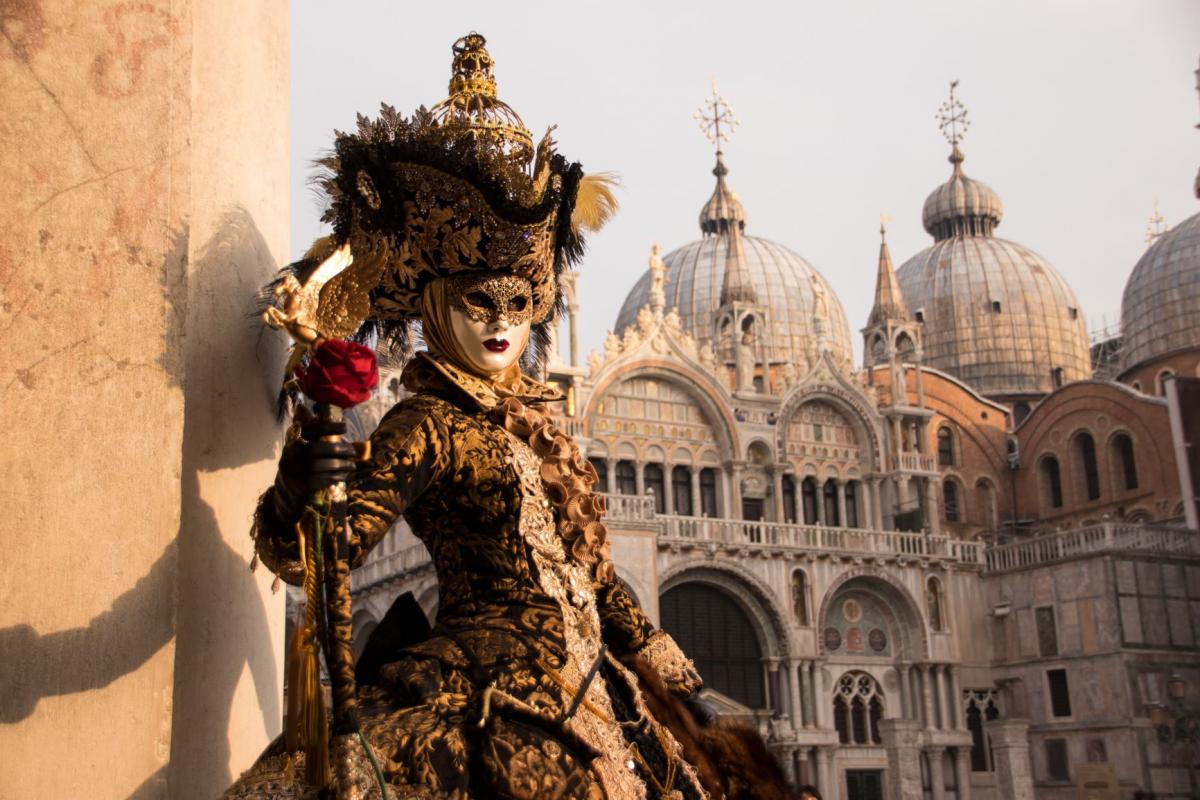 Going over to North America, in Quebec, we find another way to celebrate Carnival. This is the oldest winter festival celebrated in the world. Since the 2000s, this Carnival has become much more family-oriented, with this year's biggest activity being meeting Bonhomme, the King of The Quebec Winter Carnival.
Maastricht, the Netherlands
In Maastricht, the Carnival celebrations last three days, from Sunday at 12:11 to Tuesday. In the Netherlands, the number 11 is the "fool's number" and it's a very important number during this season: originally, festivities also started on 11th November. On Sunday, the celebrations consist of The Great Procession, a parade of colourful floats. Monday houses the more traditional Family Parade with small brass bands called "Hermeniekes",  and on Tuesday, the Hermeniekes go to various jury cafes in order to get the most points for a prize.
New Orleans, United States
In New Orleans, the Carnival is called Mardi Gras. This celebration lasts for about two weeks, with several large parades. The parades are organised by social clubs known as Krewes. Costumes and masks are publicly worn by non-Krewe members on the days before Fat Tuesday but are frequently worn during Mardi Gras. Laws against concealing one's identity with a mask are suspended for a day. During  Mardi Gras, people throw multi-coloured plastic beads from floats during the parades. Nowadays, they are trying to substitute the plastic beads for glass beads in an effort to be more environmentally friendly (here's an article that discusses the beads' sustainability in more detail).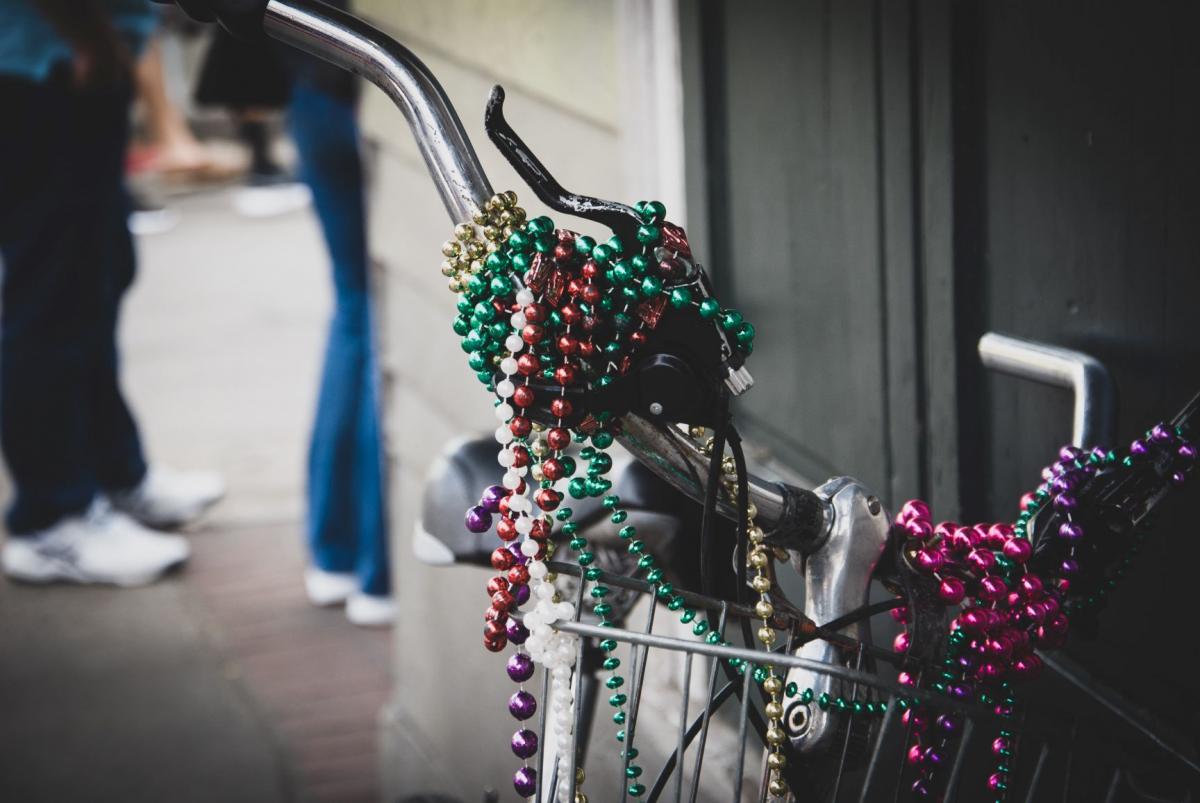 Croatia's biggest Carnival takes place in Rijeka, which culminates in a colourful procession of thousands of people on the Sunday before Shrove Tuesday. Masks have not changed much since the carnival first started.  The masks are elaborate and ugly. Evil spirits are scared away by local men dressed in animal skins, the zvončari, clanging huge cowbells.
Moving onto Cologne in Germany, the Carnival is celebrated with parties on the street, in public squares, and in pubs. A traditional gathering of the colourful Corps troops happens on Saturday at the Neumarkt. On Sunday, borough parades and parades of school groups take place throughout the city. The highlight of the event is on Monday with the march of "Cologne's Deignestirn" (every year, three people are granted the titles of Prince, Maiden and Peasant. They are the representatives of the Carnival) - in the kilometre-long Rosenmontag procession that goes through the city.
This is the biggest Carnival in the world with over two million people per day on the streets. Just like every other Carnival, Rio has a parade with revellers, floats and adornments, but what makes this Carnival different is that they have a samba school parade. Samba is a Brazilian music genre and dance style that will make you dance your feet off!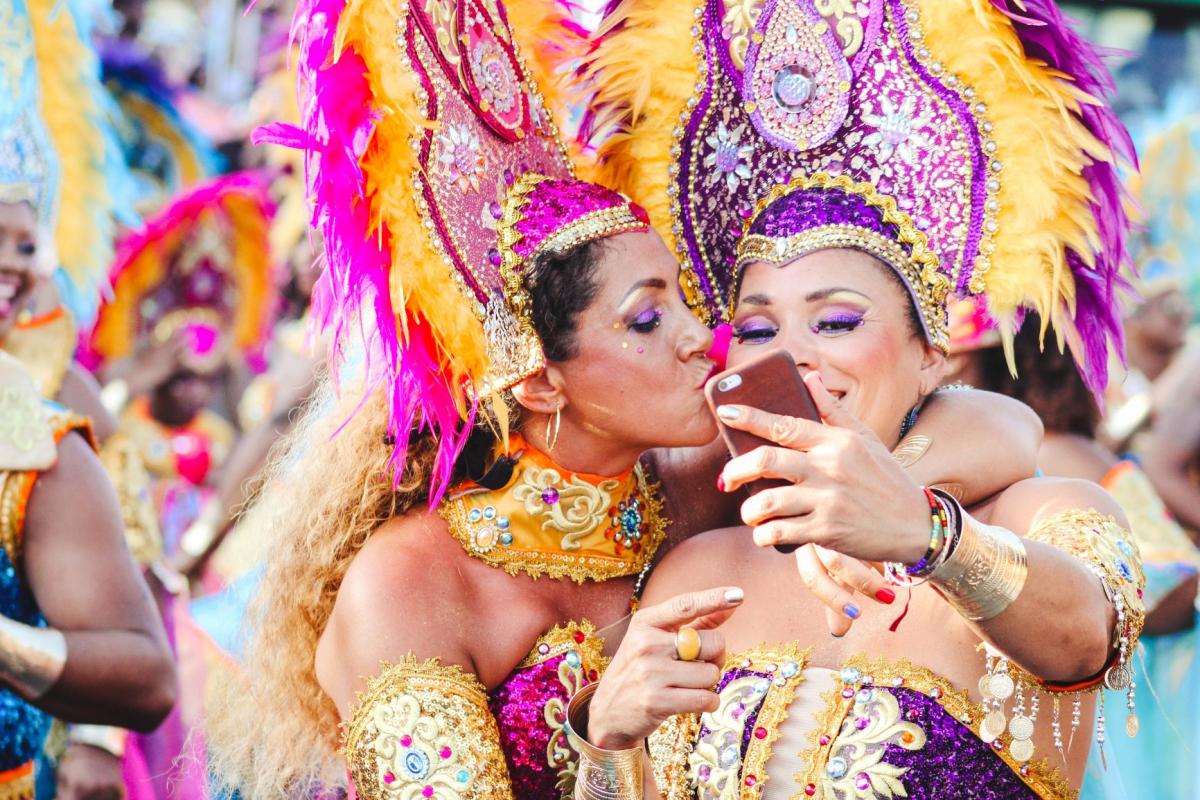 Santa Cruz de Tenerife, Spain
If you're looking for something a little bit warmer but can't afford to go to Rio, visit its twin city, Santa Cruz de Tenerife in Spain. The location of this Carnival aspires to become a UNESCO World Heritage Site since a declaration of this status would promote the festival internationally.
Moving over to southern Europe, to Cadiz, locals sing about politics and current events in "chirigotas". This unique party is light-hearted and you'll find entertainment everywhere you go around the city during the Carnival. 
In its neighbouring country, Portugal, the Carnival is celebrated with political commentary and samba in a parade. This event starts with the arrival of the King and Queen of the Carnival on a Sunday, marking the beginning of a couple of weeks filled with fun.
If you want to explore the world during a different time, doing so during the Carnival is the way to go as it's a nice combination of tradition, culture and fun.