Doing an ESC in the middle of a pandemic is not for everyone, but I'm proof that it can be a life-changing learning experience if you go into it without high expectations and with a flexible attitude.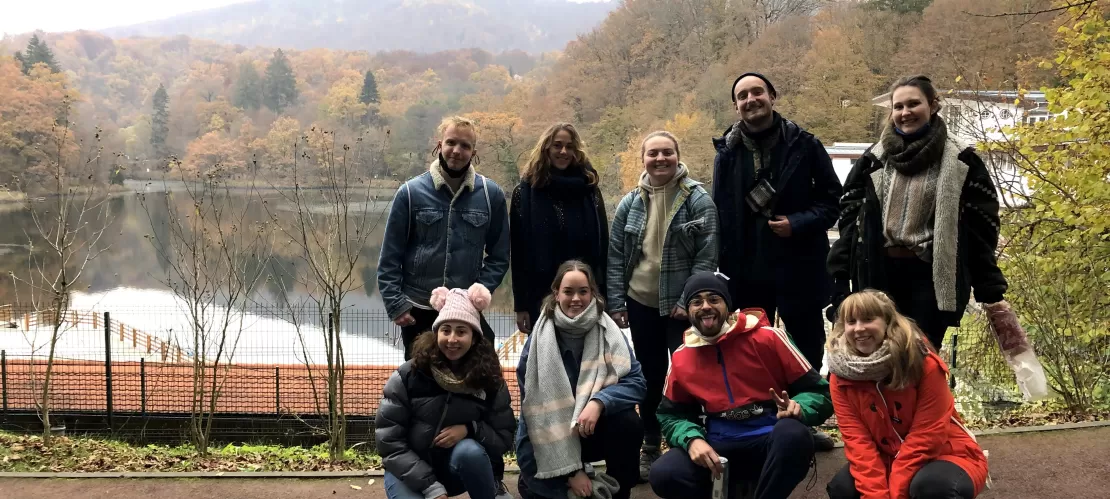 Unfortunately for me, at my university in the UK, I was only able to do one Erasmus exchange. And after having returned from what was unarguably the best decision I've probably ever made in my life, going to Granada in Spain on Erasmus, I knew I wanted to do something similar again. But post-Erasmus depression hit hard as I finished up my final year of uni back home. Thinking back to the Erasmus parties, international dinners, and all the amazing friends I had made from all over the world as I wrote my dreaded dissertation was tough. 
I craved that feeling again, having forgotten that I'd signed up to the European Solidarity Corps portal a few years back (I'd mostly ignored the slow stream of emails that would come in every so often offering me opportunities in far off towns and places). However, this time it was different. It was July, I'd just graduated, I was stressing myself out applying for jobs that I knew I would never even receive a rejection email from, and the world was on the brink of collapse. And to top it all off, Brexit was just around the corner and I knew that this was my last chance to do anything Erasmus+ related. Suddenly, I received what we now fondly refer to as the 'magic email'. It was an invite from the Youth Association from Transylvania, asking if I would like to volunteer in a small mostly Hungarian speaking town in the middle of Romania.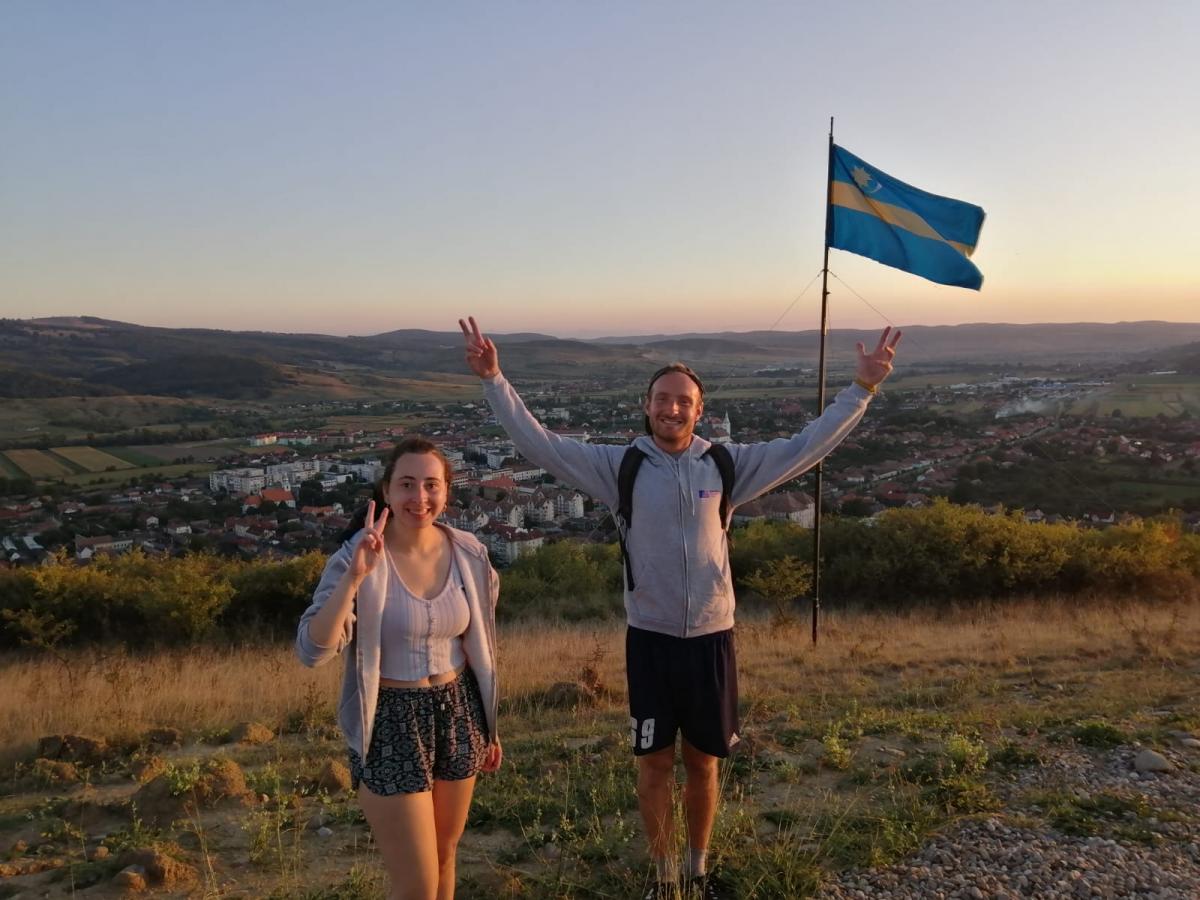 I had a positive feeling about it, and that's when I thought: 'why not? it's not like I'd be doing anything else during a pandemic'. So I tentatively accepted a Skype interview, not knowing what to expect. I remember one of the first questions I was asked was: "Will you be able to survive in a small town, having come from London?". The truth is, I didn't know. At first, I was afraid I wouldn't be able to adapt from living in a capital city of almost 9 million my whole life, to moving to a small Hungarian-speaking so-called 'enclave' made up of 11,000 or so people in the middle of Romania. 
Two months later, and I was on a plane to Romania, my nerves high and my expectations unsettled. The journey from Bucharest to my future home for 6 months was a long one, the taxi taking about 5 hours. I arrived, to my surprise, when it was still very warm, to a big yellow house ('sarga haz'), made up of three floors! It was dark when I arrived with two other volunteers, and we were greeted by three more; a freshly learned bunch of names all jumbled in my mind, accompanied by a wave of nervous smiles and introductions. I had never lived in a house so large before, let alone with so many people, and we were expecting two more. We even had a garden! (Although, frankly, with the cold weather we haven't gotten to use it much at all). 
I quickly had to re-learn how to say this town's name, not how I had previously been sharing it with all my friends before my arrival,  how I had seen it written on Google Maps, but the more commonly used Hungarian version - Székelykeresztúr. Also, I had to quickly press 'backspace' on any hopes of ever being able to learn the language. Before arriving, I had hoped that my knowledge of Spanish would at least help me get by with Romanian, but, alas, I was wrong. Székelykeresztúr was not a bilingual Romanian-Hungarian town like I had previously thought, but a solely Hungarian speaking bubble in Transylvania. As an ESC volunteer, you are normally assigned lessons via an online learning platform called OLS (Online Linguistic Support), but we were assigned Romanian lessons on OLS, so these were not very useful (although usually on an ESC placement, they are!) One of my biggest challenges was learning Hungarian, a language proclaimed by linguists as one of the hardest in the world, and although the few lessons we had were mostly futile, I am now able to muster a wobbly 'thank you', 'hello' and 'one, two, three'.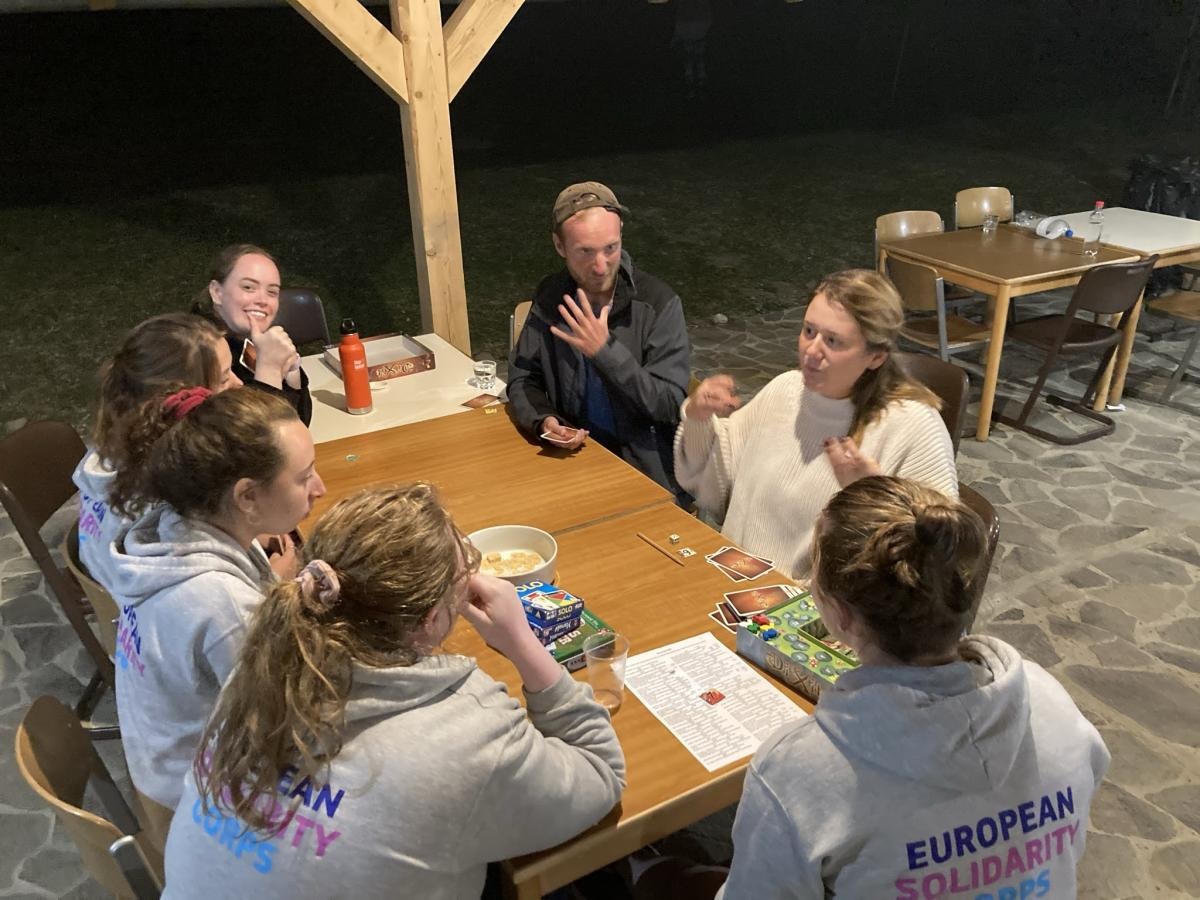 Admittedly, living with seven other people (four now) wasn't always going to be an easy task, but I'm on my last month now, and to say I haven't grown as a person is an understatement. Doing an ESC is unlike any other exchange, it is a non-formal learning experience, so you are left to your own devices most of the time. Learning to get on with things without instruction for the most part may be difficult at some points, and it depends on who you are as a person, but it can become a very rewarding experience. It is an opportunity to teach yourself new non-academic skills, learn a new language, a new culture, a new place, and meet many people! 
My role as Rural Traditions Promoter means that I've been making articles and social media posts about different interviews with local townspeople and craftspeople, foods, or even places that I've visited. This was challenging because I always needed a Hungarian speaking interpreter on hand and because it wasn't easy to travel to different places and get a hold of people to talk to during a pandemic. Sometimes, it felt like there was very little to do, and I know that having a lack of purpose or direction is difficult on occasion. For this same reason, a few people left the project early. An ESC volunteering is, undoubtedly, not for everyone, but if you have enough initiative and creativity to make yourself busy at a period in history when the whole world is on pause, then you can truly tackle anything that comes your way. You get out what you put in, after all!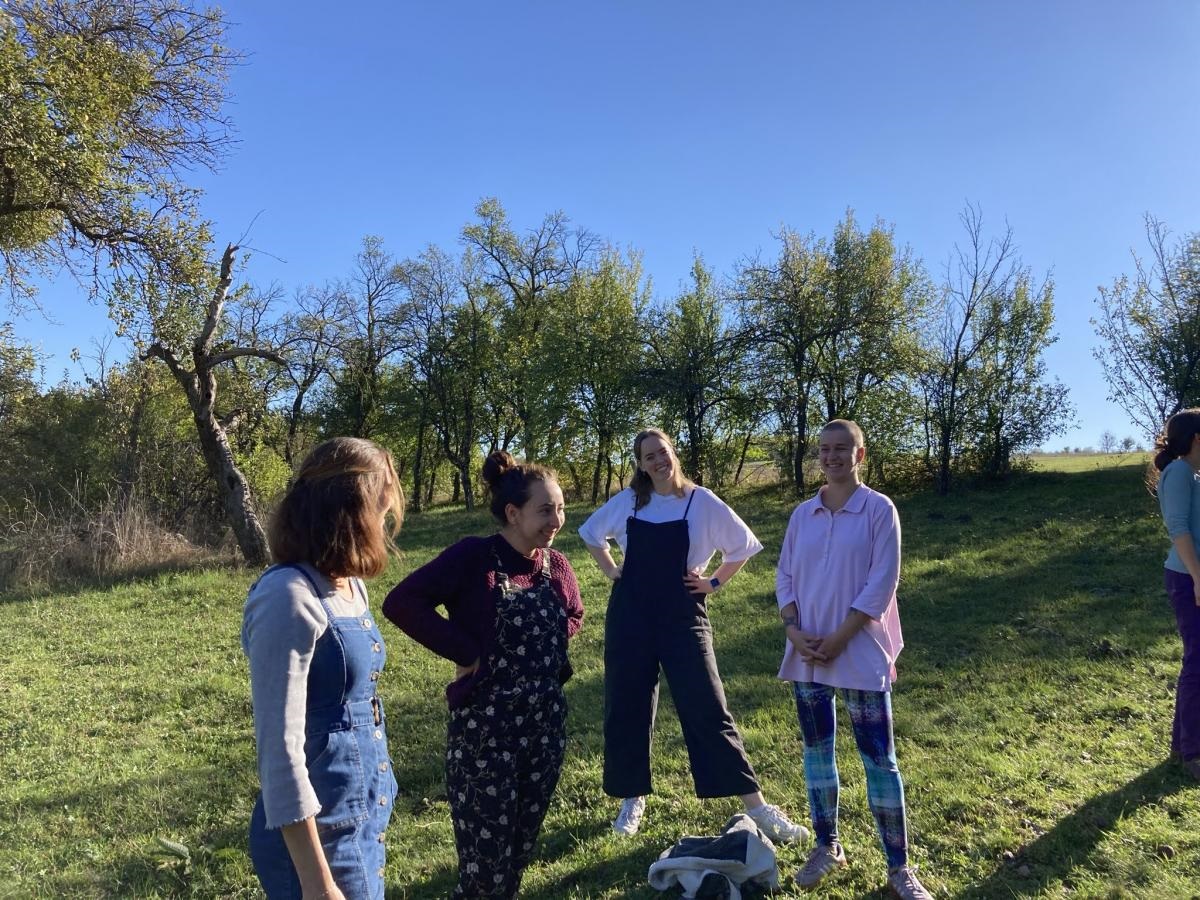 As well as fulfilling my main ESC role, I am also in the process of writing a youth exchange project proposal tackling racism, xenophobia and discrimination with two other fellow volunteers. I also help out at the NGO office and with another local association that works with young people with disabilities. We've repainted our office and helped interview the next round of volunteers! But we've also learned to live in an environment far from our own, managing daily life in one of the hardest languages to learn in the world, living and sharing spaces with a bunch of people from all over.
So if I can share any words of wisdom with any of you looking to do an ESC, what I would say is: 'do it'! You will get to learn so much and not only about the world around you, but also about yourself.
Written by Nadia Madoui-López