So, you're moving to a new city to study. Congrats! Studying abroad is so much fun and can open so many doors for you in the future. But you already know all of that. Let's get down to the important stuff – what on earth do you do when you arrive?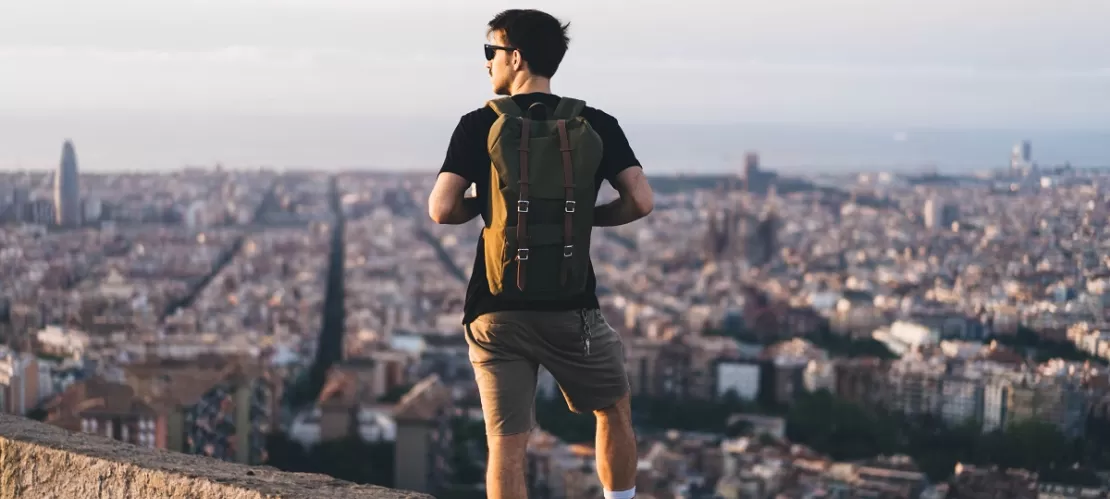 TWISPER, the social app with only positive recommendations, has compiled a helpful guide on how to get to know your new city. From making new friends to finding your go-to café to study at (and your new favourite bar), you'll find great recommendations to make the most of your time abroad!
Don't worry, we're not sending you homework! It's always good to learn a little about your new city before you move there. We recommend reading blogs by current students at your exchange uni and by locals from the place you're headed to.
Finding places to visit on social media is also a great way to check the vibes before you arrive and reach out to people you may know who have been there before. If you're using TWISPER, you can see restaurants, hotels and bars your friends have loved as well as ESN's recommendations for places to eat, sleep and drink in your new city. Plus, you can use the app's Try out function to save cool spots so you remember to visit them! 
Set time aside to explore the city. It might seem like it goes without saying, but when you arrive in a new city, it's easy to get swept up in the moment. Before you know it, you've been there three months and you still haven't got your bearings!
Stroll through the streets without staring at Google Maps and let yourself get lost in corners you would never have discovered otherwise. Take public transport and get a feel for life in the city as a local. Try and find the parks where other students usually hang out – a great place to meet new people and get involved in outdoor activities!
Learn the language in a different way
A big reason why studying abroad is so popular is to add an additional language to your resumé. Most student cities have a number of bars and cafés, like Boentje Café in Brussels, which organise language exchanges. They're an amazing way to practice your skills and are usually budget-friendly too. Even if you already speak the local language fluently, they're a great place to make new friends!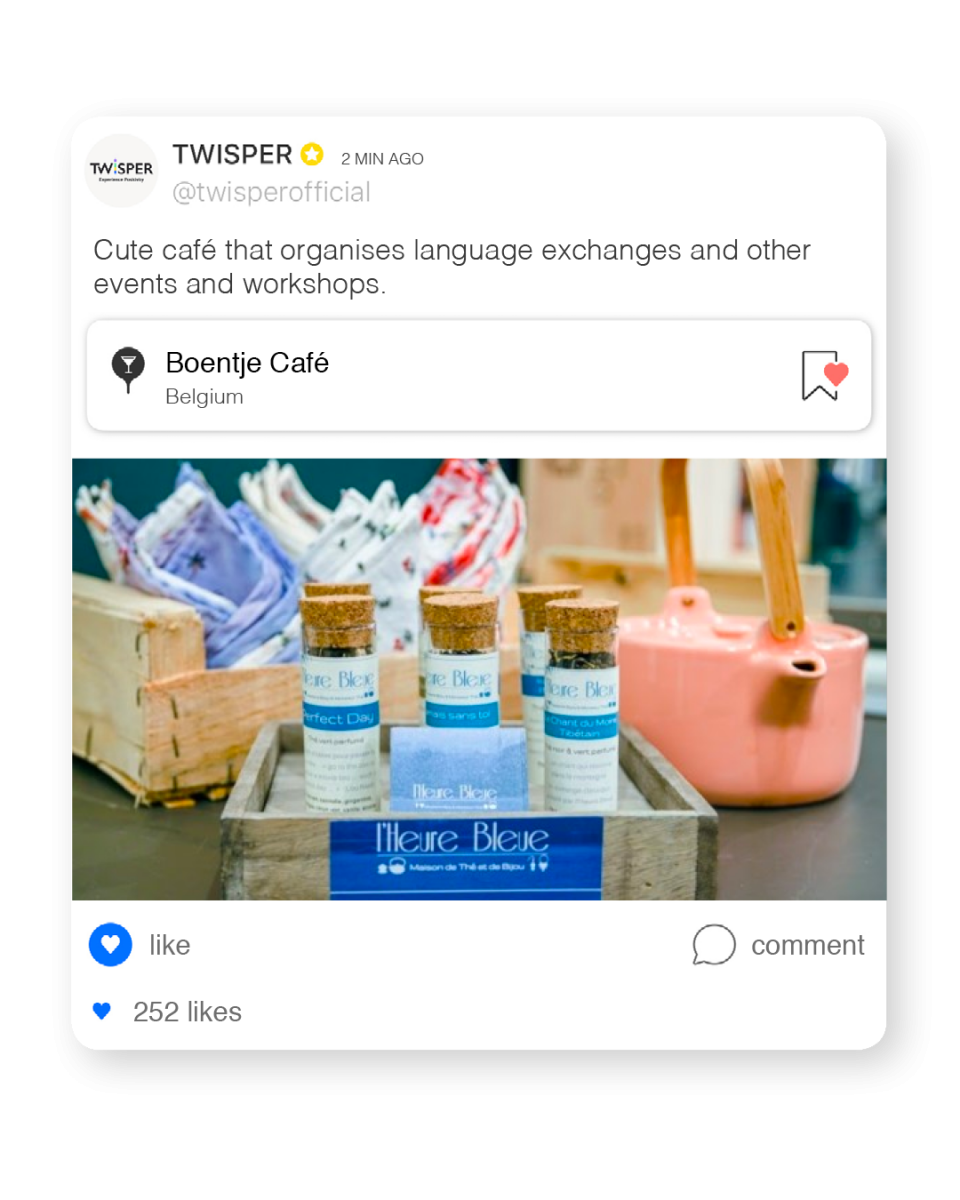 Learning about the culture of your new city is an essential part of getting to know the place. It can mean many things, from food to music to history, there's always a fun way to experience culture. 
Doing a food tour of your exchange city allows you to discover new restaurants and cafés – but more importantly taste delicious new dishes! 
Visiting legendary bars and cafés is a great way to immerse yourself in a city's history and culture. Go for a drink somewhere like La Via Lactea, a hip bar, still popular with students, that was a hotspot in Madrid's Movida movement in the 80s.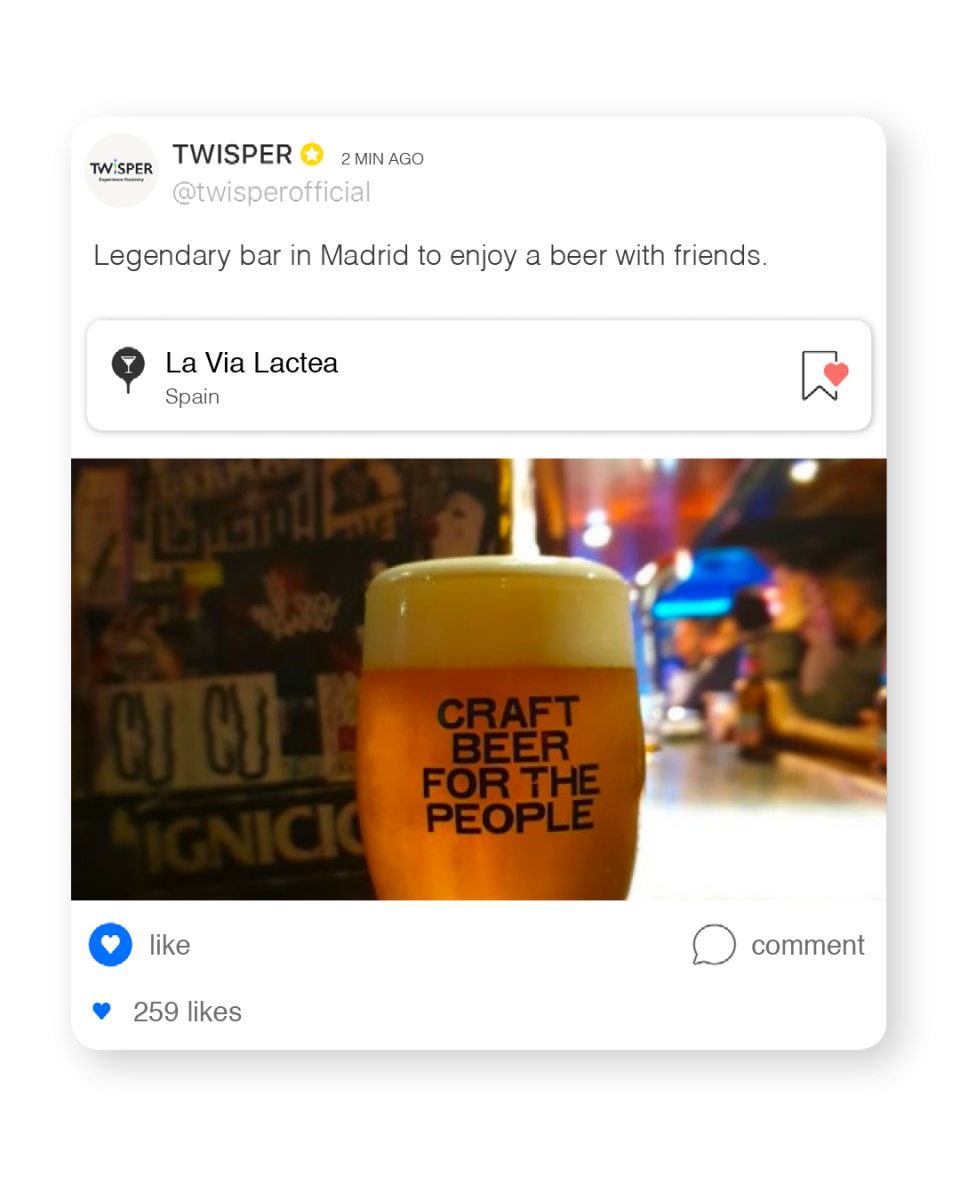 Or head to traditional pubs such as Sandy Bell's in Edinburgh to get a taste of local folk music.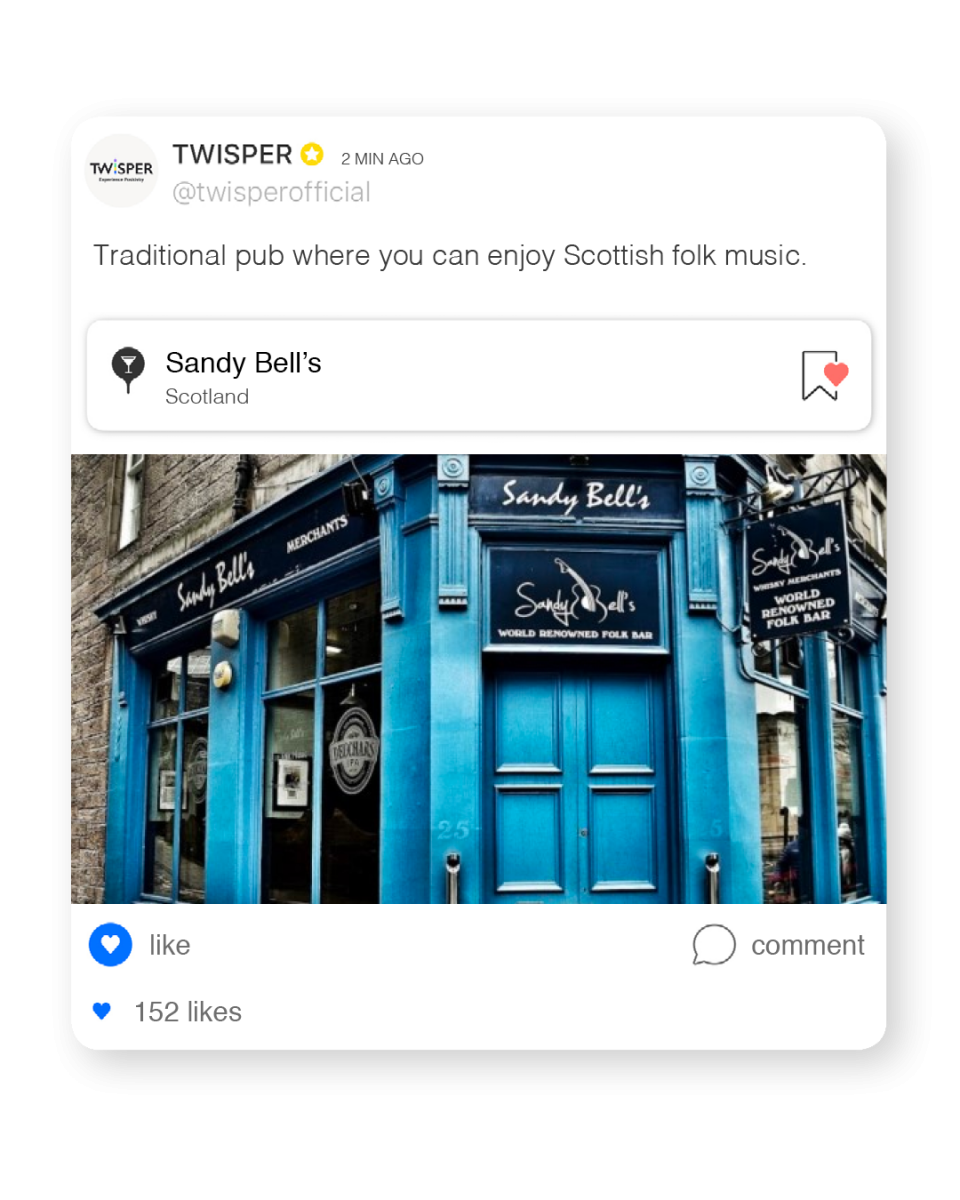 One thing that will truly make your time abroad unforgettable is checking out local events and festivals. From taking part in cultural affairs like La Tomatina in Spain to attending concerts in cool venues like Szimpla Kert in Budapest, these unique experiences are the ones you'll remember forever.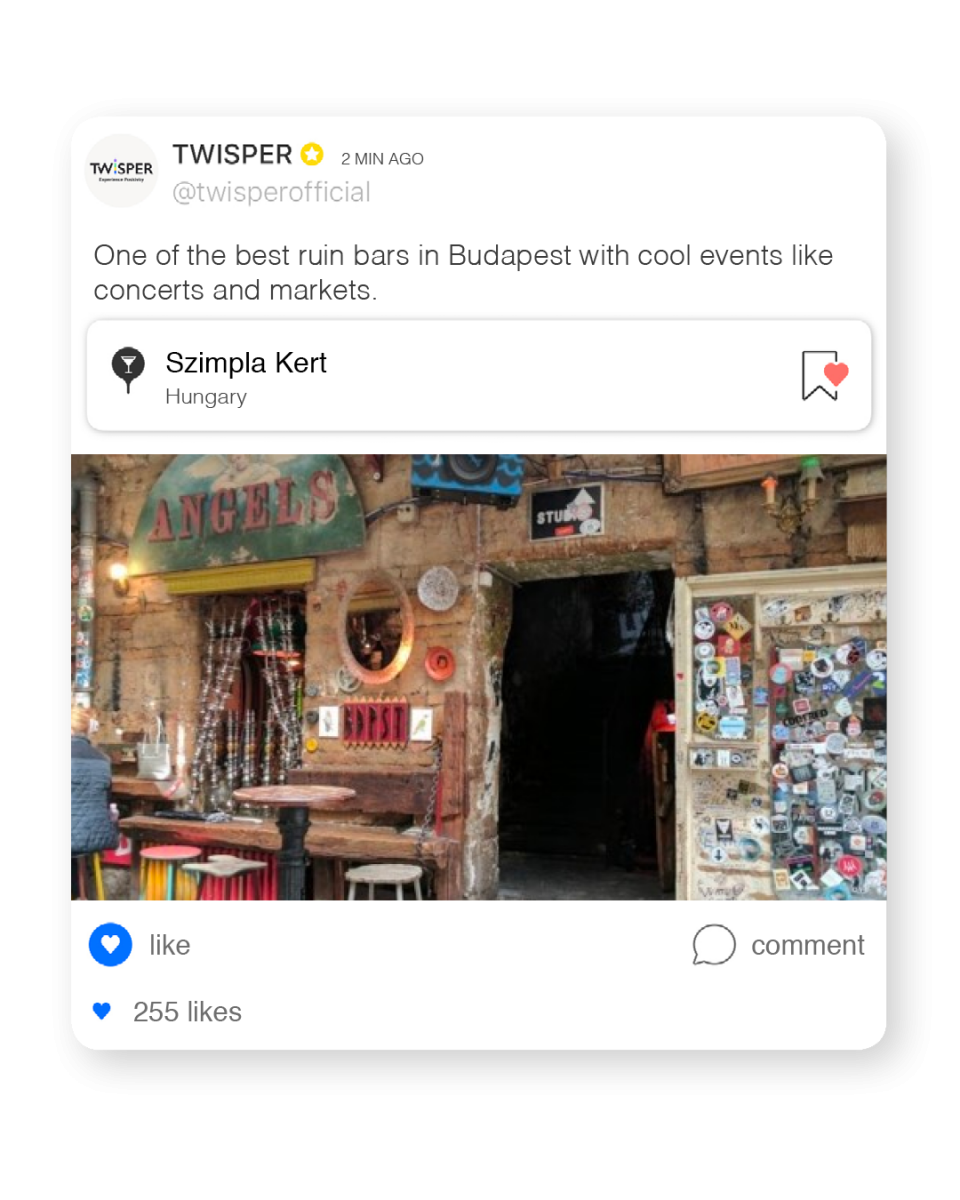 Meet (even more) new people
You're bound to be making friends from the moment you start your course or move into your accommodation, but there's always room for more! 
Staying somewhere like Kabul Party Hostel in Barcelona when you first arrive, or even just going to events organised by them is a great place to start. They often put on bar crawls, happy hours and game nights so their guests mix together and have a great time!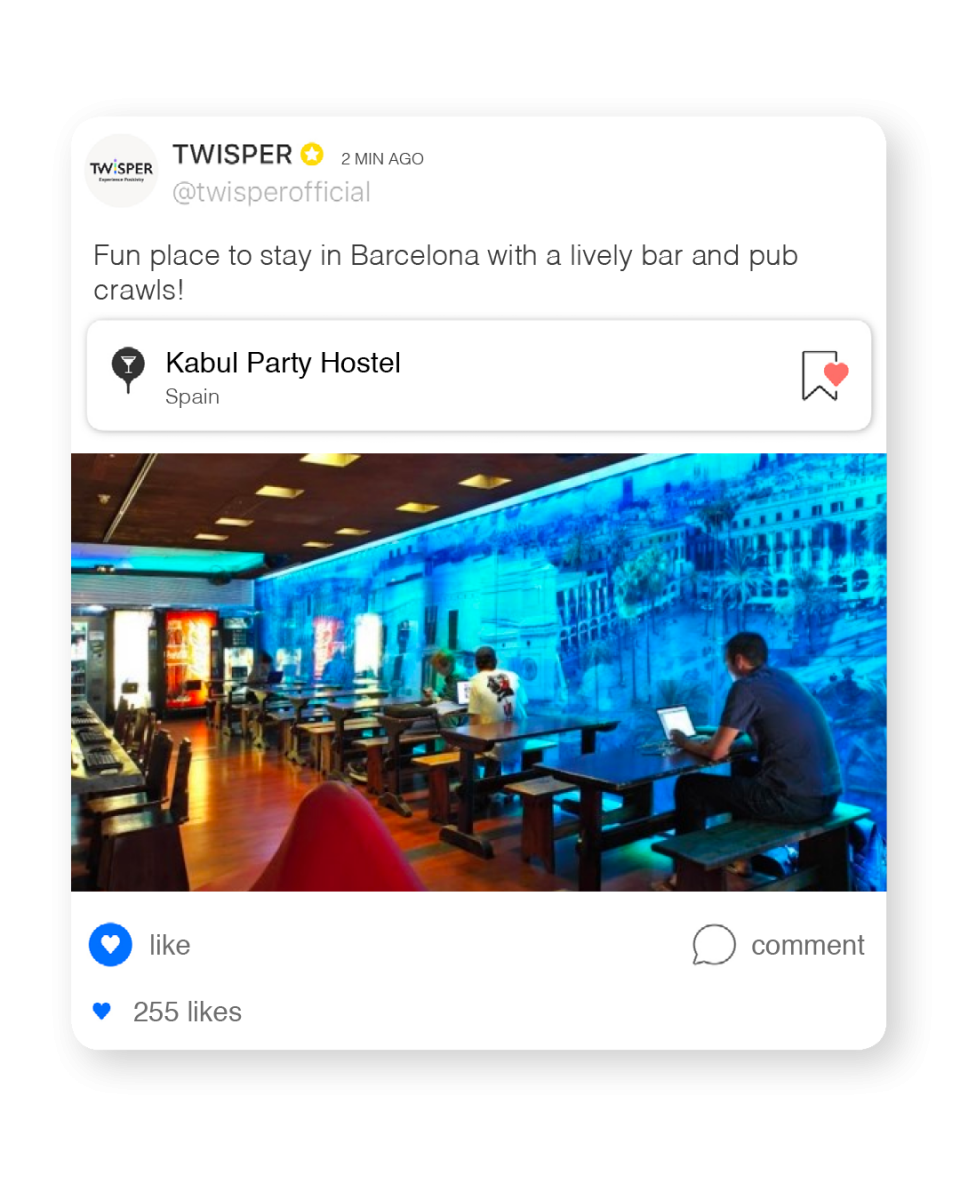 Speaking of game nights, loads of cities have dedicated games cafés, such as Multiverso Bar in Zaragoza, where you can go and play board games with new like-minded friends. As your network grows, you'll hear about more and more new places to explore! 
Follow ESN on TWISPER for more recommendations 
We hope you've now got some inspiration on how to get to know your new city! The most important thing is to be open to trying new things and to make the most of the unique experience of living abroad.  
Download TWISPER to find more of ESN's recommendations for places to eat, sleep and drink in your new student city. You can share your favourite places on the app too to help future students find their way!