Henry Ford once said, "Anyone who stops learning is old, whether at 20 or 80. Anyone who keeps learning stays young. The greatest thing in life is to keep your mind young". Well, we happen to believe that the best teachers of this philosophy are children.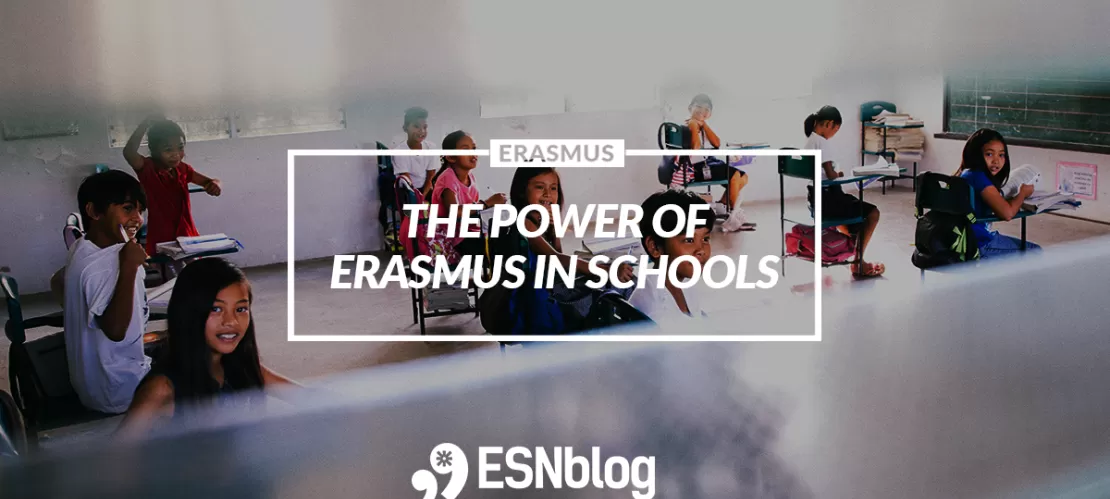 Learning is important, not only for professional but also for personal growth. We broaden our horizons, we improve ourselves, we accept differences and at the same time we become more open to new experiences. A beautiful and creative way of battling stereotypes and furthering children's creative tendencies is giving them the chance to interact with foreign cultures hands-on by providing a fun and fruitful experience.
This is why ESN has a project called Erasmus in Schools, or EiS for short. ESN sections all over Europe give Erasmus students a chance to visit local schools (from kindergartens to high schools) in order to share not only their experiences of mobility and living in a new environment, but also the culture and traditions of their home countries. While listening to such stories, kids learn a lot of new facts about different nations and cultures. Even more importantly, meeting real people from other countries helps them to see the beauty of our differences and push the boundaries of stereotypes. For Erasmus students, an EiS activity is an opportunity to get something more out of their exchange - to explain the importance of unity in diversity to children and thus make our world a little bit better, all through interactive and fun experiences.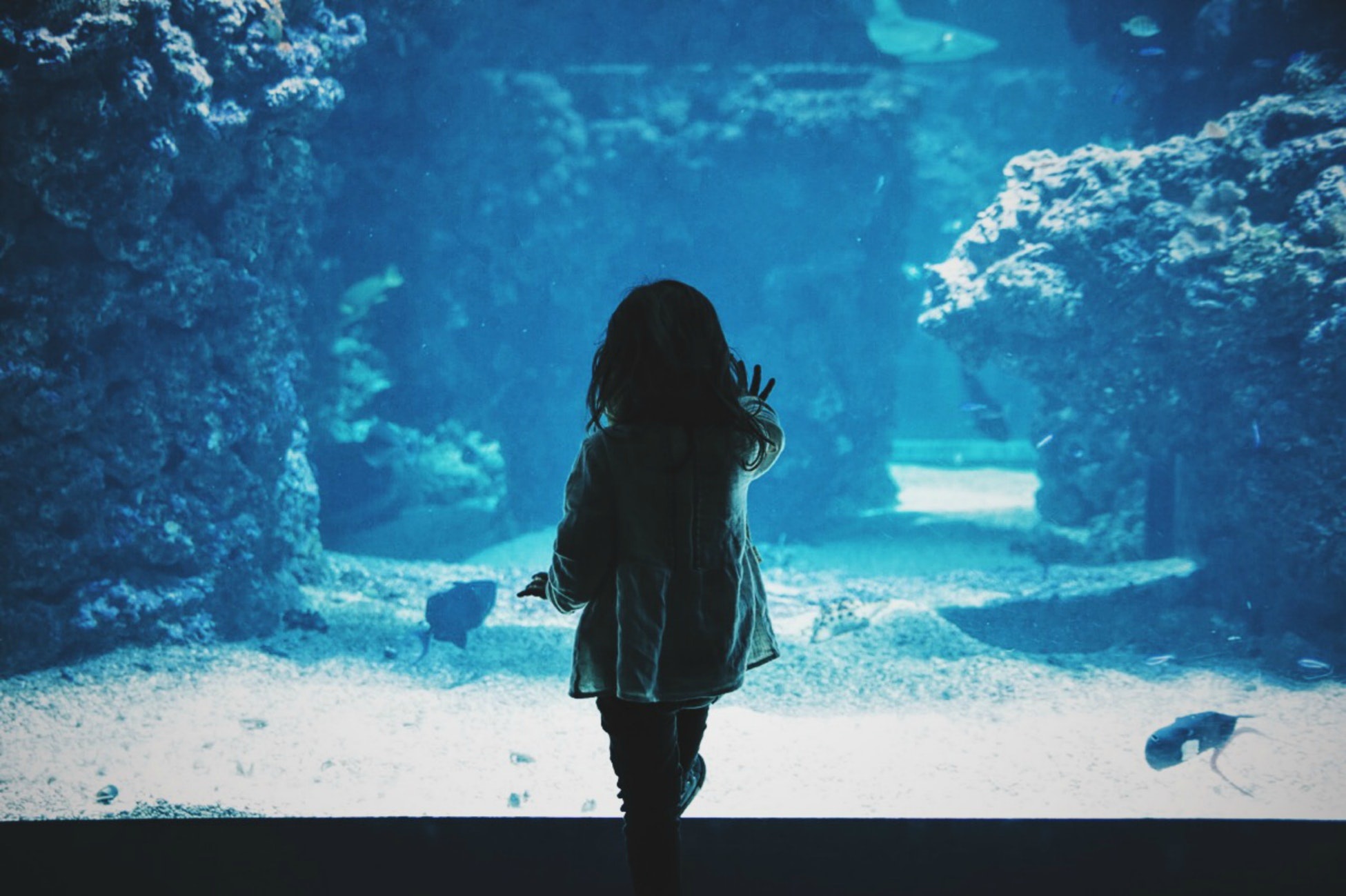 Social Inclusion Days, which took place between the 19th of  November and the 3rd of December 2018, were the perfect time to organise or to participate in an Erasmus in Schools activity.
Let's find out what it was like based on the example of ESN Thessaloniki (ESN AUTh, ESN UoM, ESN ATEITH), Greece, who organised an EiS activity in cooperation with Faros tou Kosmou (Lighthouse of the World) - an organisation that takes care of Roma children by providing them with accommodation, education, and spare-time activities that engage both creativity and learning, such as a robotics team and many more. The name 'Lighthouse of the World' was inspired by a  lighthouse itself which provides light even to the darkest places and helps people to find their way, which is the exact goal of the organisation.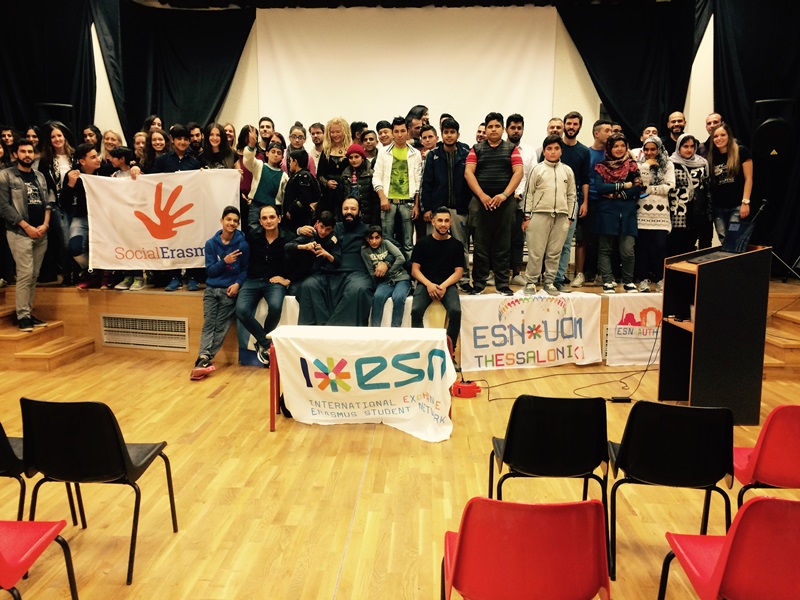 This is how I, Vasiliki, one of the organisers, remember our last visit to the Lighthouse of the World.
When we arrived, together with the Erasmus students, we were overwhelmed by the children's excitement and curiosity. Even before the official commencement of the activity, they were introducing themselves, asking questions about our names and ethnicities, declaring their desire to play games with us. It was one of the sweetest welcomings one could have experienced.
The children were between 7 and 11 years of age, so we started the activity with a getting-to-know-each-other game by saying our names and hobbies. We were all sitting in a circle, because it was the best way to encourage sharing and it helped us to fully see each other as peers, as a community. Our main topic was Christmas, so the Erasmus students were engaged in a conversation with the children about how they celebrate Christmas Holidays in their countries. The students shared their Christmas traditions, sang  their favourite Christmas songs with the children and taught them how to say Merry Christmas and Happy New Year in their languages.
I was there to assist. As the Local Coordinator of EiS and I was mainly focused on the interaction between the Erasmus students and the kids by supporting the activity's needs for translation, which  proved to be a wise decision because it allowed me to see the activity from a different perspective while still being a part of it.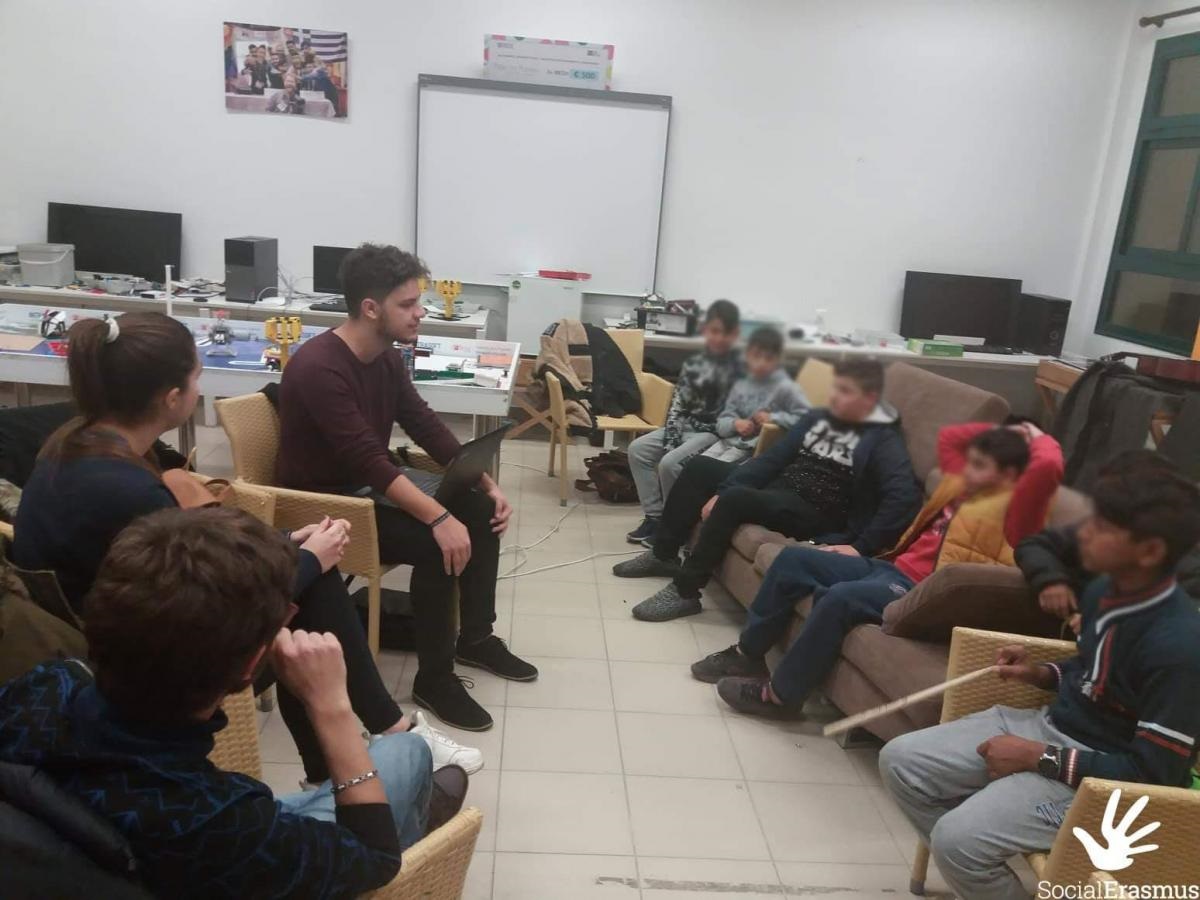 After all the Christmas discussions, we played all kinds of games - from regular ones, like musical chairs to unusual ones such as a game that represented mobility in order to emphasise the importance of visiting new places and meeting new people. A small ball was used to represent a destination that we have either visited or dream about visiting, accompanied by another word of what we believe we have gained or we will gain by going there. By passing the ball to different hands every time, a small story unfolded.
Gianni, one of the Erasmus students who participated in the event, pointed out that "It was a good experience and the best thing about it was the eyes of the children, because even if we were simply talking about Christmas and our traditions, they were keen on learning about it and meeting new people from different countries and you could see that in their eyes".
Carmen, another Erasmus participant, said "I really enjoyed our visit to Lighthouse of the World. The children were very interested in learning new things about our countries and traditions. I think it's great to have the opportunity to do these kinds of activities during our Erasmus experience. In my case, I find it really useful because I want to become a teacher (so being in touch with children is great!). I consider  the work that this association does as really important for the kids. Now that I know how these activities work, I will be able to prepare better for the next visit and be more useful to the kids myself".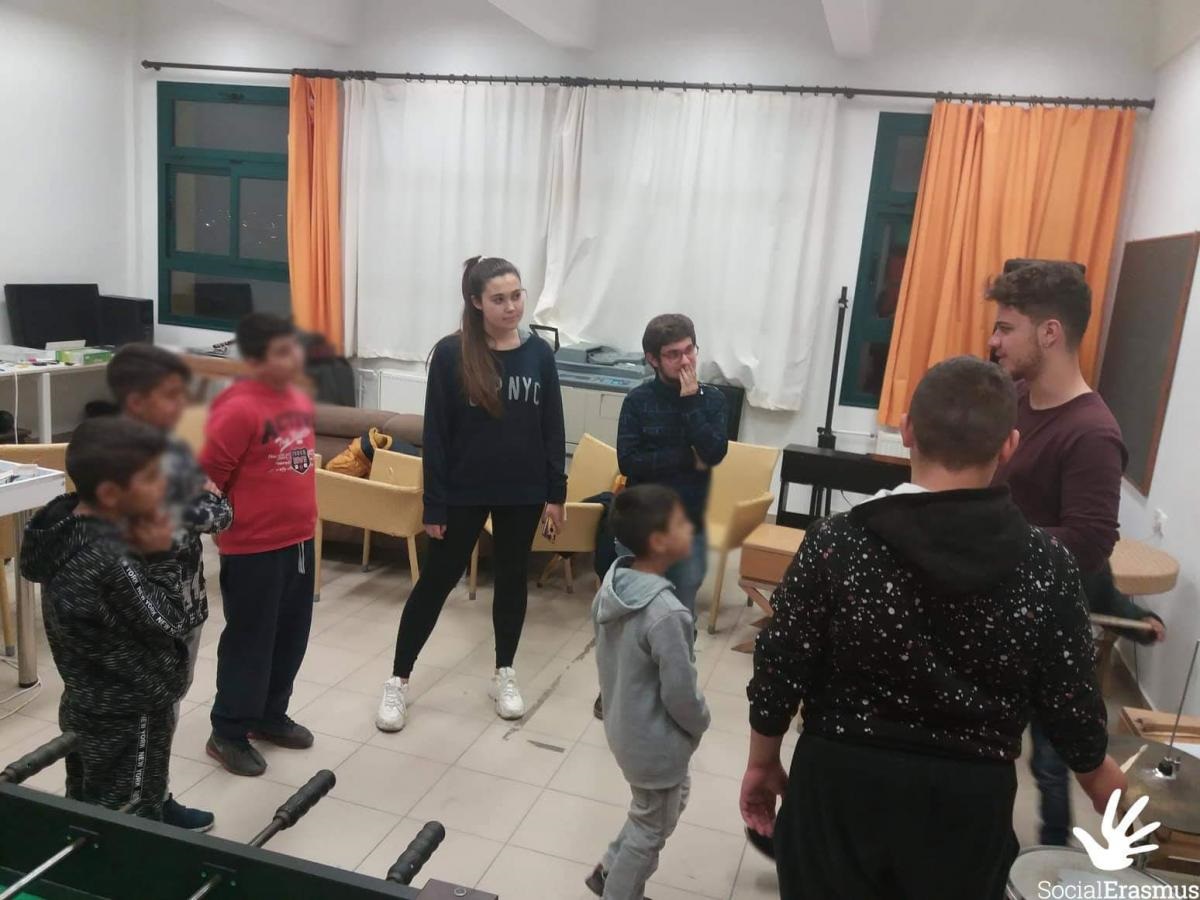 If someone asks me what I gain from it, what the benefit of organising or participating in EiS activities is, the first word that comes to my mind is "happiness". Happiness, because I bring together different groups of people and at the same time unite them under a specific, genuinely good cause. Being in touch with children brings out the best in you, you smile more, you share their laughs and you appreciate the small things, things that in the first place do not seem so important but turn out to have such a strong impact on your life and wellbeing. Τhe feeling before, during, and after the activity is priceless, because when you work with children you suddenly feel like one yourself. They have this magical power of transmitting pure happiness wherever they go.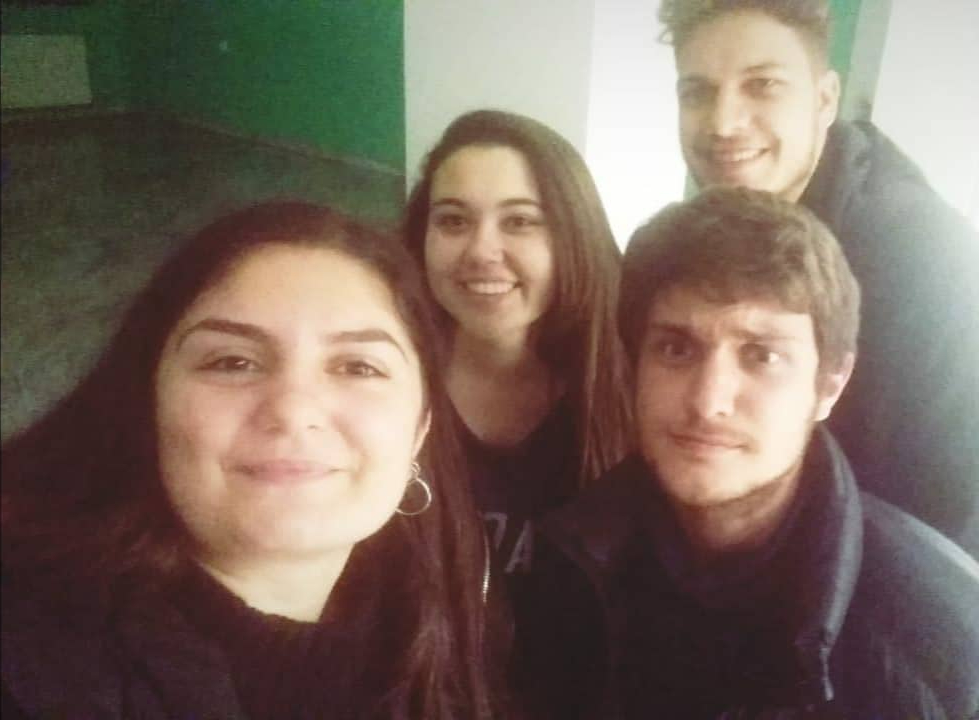 As for me, Stefania, the reason why I love EiS so much is because it offers possibilities that modern education is still lacking and it can offer so much to the countries where the education system is still in the works. Children are naturally curious, ambitious, analytical; they have impressingly creative ways of learning and their EiS experience can act as a powerful stimulation to  develop those characteristics into their early adult life. When I look at the younger generations I see endless potential, kindness and acceptance and EiS can be an empowering tool that could enable kids to grow into active and socially-aware global citizens.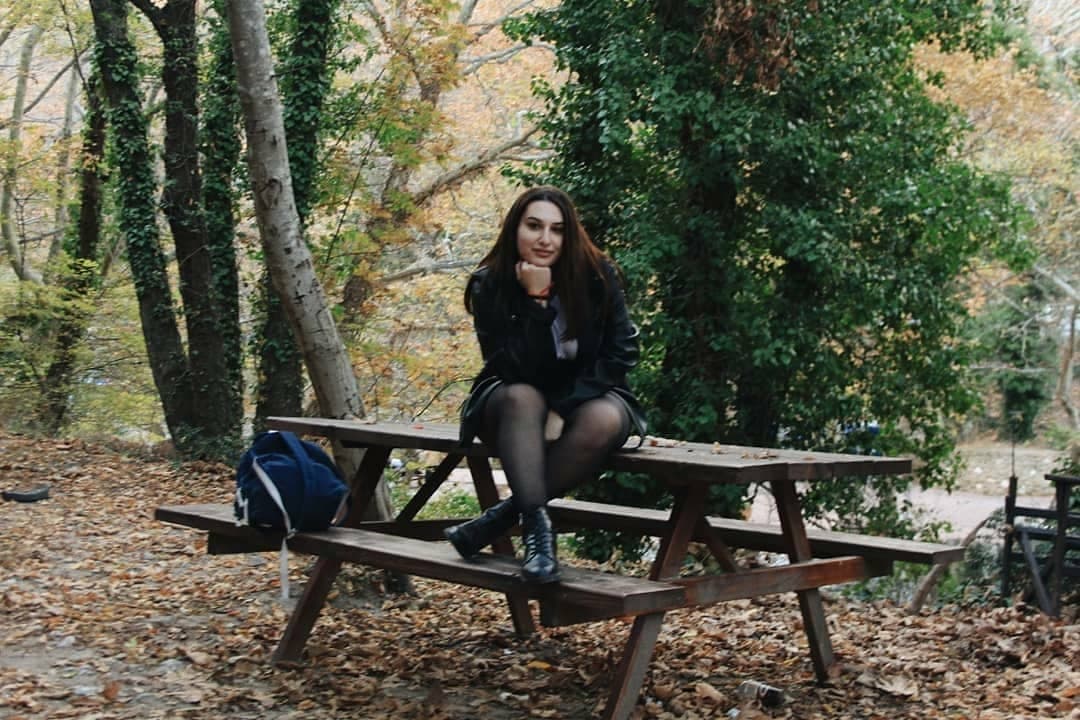 We also asked our local co-ESNer and National Coordinator of ESN Greece, Vangelis what makes EiS stand out as a project to him. He simply answered: "It is so strange for me the fact that with a small  project such as EiS you can leave a great impact and overcome stereotypes. The feeling of offering is one of the most important things because it can bring you closer to fulfilment".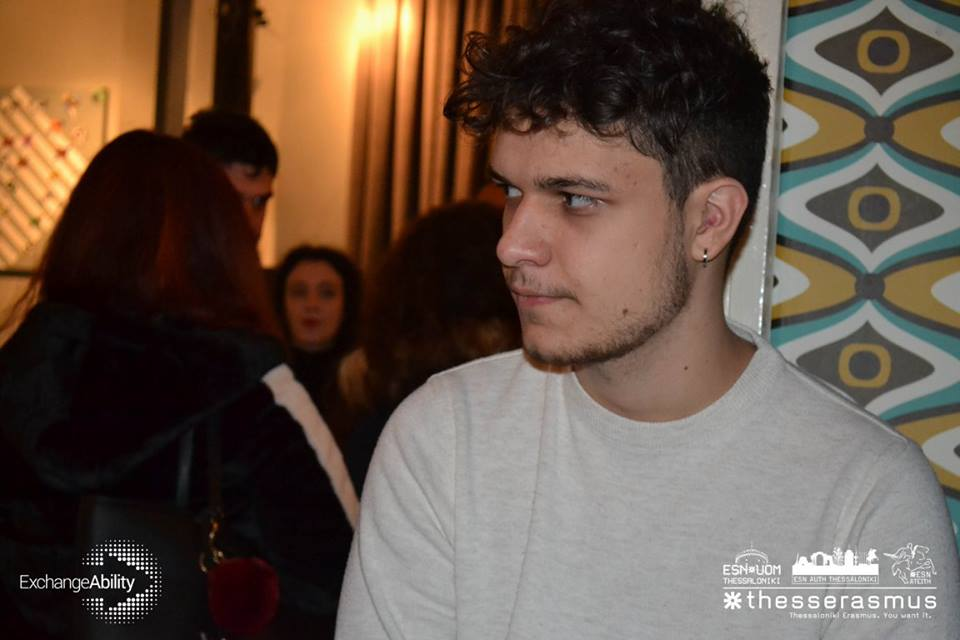 This is what makes us so passionate about EiS - it also forms part of SocialErasmus. SocialErasmus is an ESN International Programme implemented at the national and local levels that aims to promote social action to young citizens through volunteering and to motivate Erasmus+ students to become an active part of the local society by making a change, enhancing multiculturalism, and leaving their mark.
SocialErasmus is a great stepping stone to keep changing your mindset and the world around you even during your exchange. You can read more about it here.
If you ever have the chance to experience it yourself, do not miss it! #LeaveYourMark
Written by Vasiliki Kati and Stefania Papameti