We are opening our #MyErasmusCrib contest with Alberto from Spain who did his Erasmus exchange in Eindhoven, the Netherlands. Continue reading for an interesting story regarding his accommodation abroad, as well as some useful tips.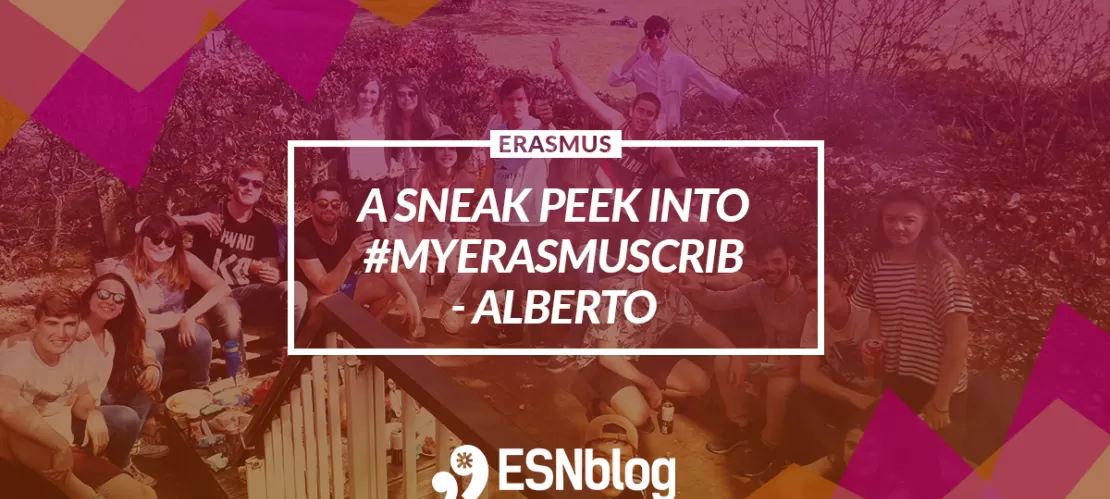 The logical step following the happy dance after finding out you have been accepted to your chosen university for an exchange is looking for accommodation. This step can be a short and smooth process, or torture. Alberto had it easy from the start as both his native University of Granada and the University of Eindhoven had good connections, therefore, he got the contacts and access to the hosting agency in Eindhoven and quickly reserved a room.
"The offer was available for one week, so I suggested to the future exchange students to do it as soon as possible since they will be able to choose from the all rooms available."
What makes Alberto's accommodation great? He rented a cosy 12 square meter room in a shared three bedroom flat and had the usual furniture and possessions: a bed, a desk, one chair, a built-in wardrobe, a pillow, a blanket, and a set of sheets. It was a great location,  going to the university or the city centre took only 10 minutes by bike. However, having a flat in the U-shaped building with a big garden in the centre makes it quite special. And that's where living on the ground floor shows its perks since he and his friends were able to make an incredible chill area using pallets from the street where they often hung out enjoying good weather.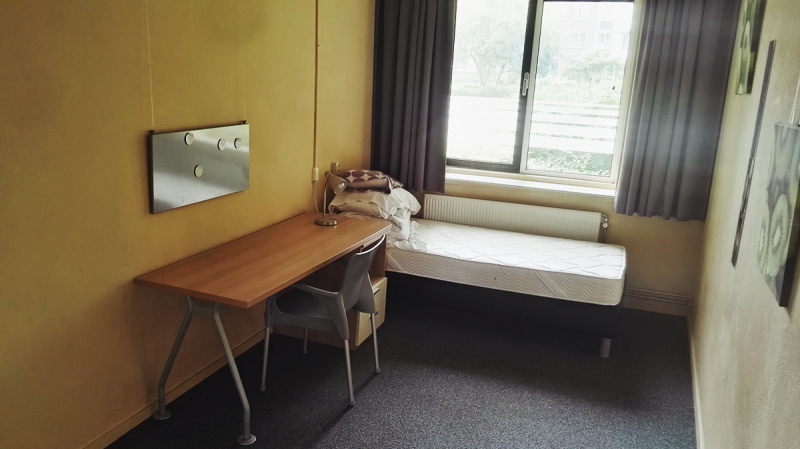 Alberto had some experience beforehand living on his own in his university city and he lived in the UK for a month, so there was no big cultural shock and he didn't need much time adapting to his new home.
"For people who have never lived alone before, it could be strange at the beginning and could take some time getting used to it, but I promise that you will never regret this experience. You will learn a lot of things as both a student as well as a person."
Being an extroverted person, Alberto never had problems meeting new people, so he quickly made many great friends in Eindhoven, including his flat mates Elisabeth from Pamplona (Spain), Isaac from Jersey (UK), and later on Jorge from Chihuahua (Mexico).
When asked why should his accommodation win, Alberto didn't need to think much - it's not the accommodation itself, it's the people. Sharing a house with international students from all over the world can make any place special. And having a garden at its centre for perfect chilled evenings is the cherry on top. They would make barbecues there, play football, throw parties, share experiences, and become good friends.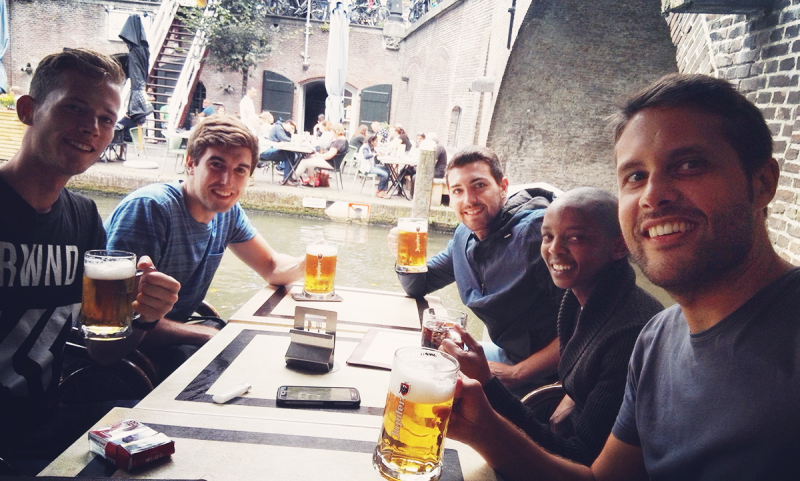 "A place is worth what the people in it are worth, so I can guarantee you a great experience and that you will meet amazing people in this special place."
Alberto would definitely recommend taking up the opportunities to study abroad and he considers it an amazing, unforgettable experience that shouldn't be missed. Moreover, he shares some great advice that can make your exchange just as smooth and awesome  as his was:
Ask your university or other students who already went there, or are planning to move, for advice on accommodation - you could end up with a roommate;
Check groups on Facebook: generally, each city which hosts exchange students has groups for international students where you can find people willing to help you;
While already on exchange, be yourself and treat people the way you would like them to treat you – advice old as the world but works every time;
Try to meet local people and explore their culture – it is always a pleasant surprise how much you can learn from different people;
There is always time for everything and, if you try hard enough, you will find a way to combine studies, friends, and partying.
Alberto was happy to share his experience with us and we were more than happy to find out about it. "Enjoy our Erasmus", he says and patiently awaits your reactions to his experience. You have the power to make him the winner of the #MyErasmusCrib contest!