After visiting Athens, you will soon become aware of why the ancient gods chose Greece as the place to practice their hedonistic lifestyle.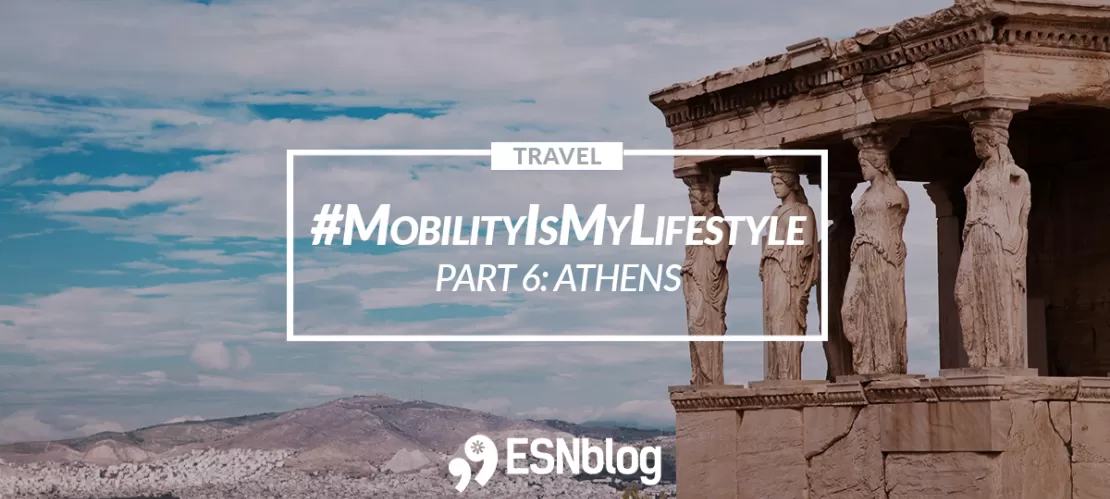 When I think of Greece, I think of white houses with blue windows situated just above the sandy beaches. Athens doesn't look anything like the given description, but it doesn't disappoint you in any way! It shows you all of its beauties and leaves you wanting more. As soon as you come back home, you will find yourself longing for more warm days, tasty souvlaki and the overall laid-back tempo of life. We were extremely lucky to be accompanied by 3 Greek ESN-ers (Elisavet, Christianna and Niki - here's a shoutout to you, loves!) who were kind enough to have a picnic on top of Athens with us and share all of their favourite spots of the city.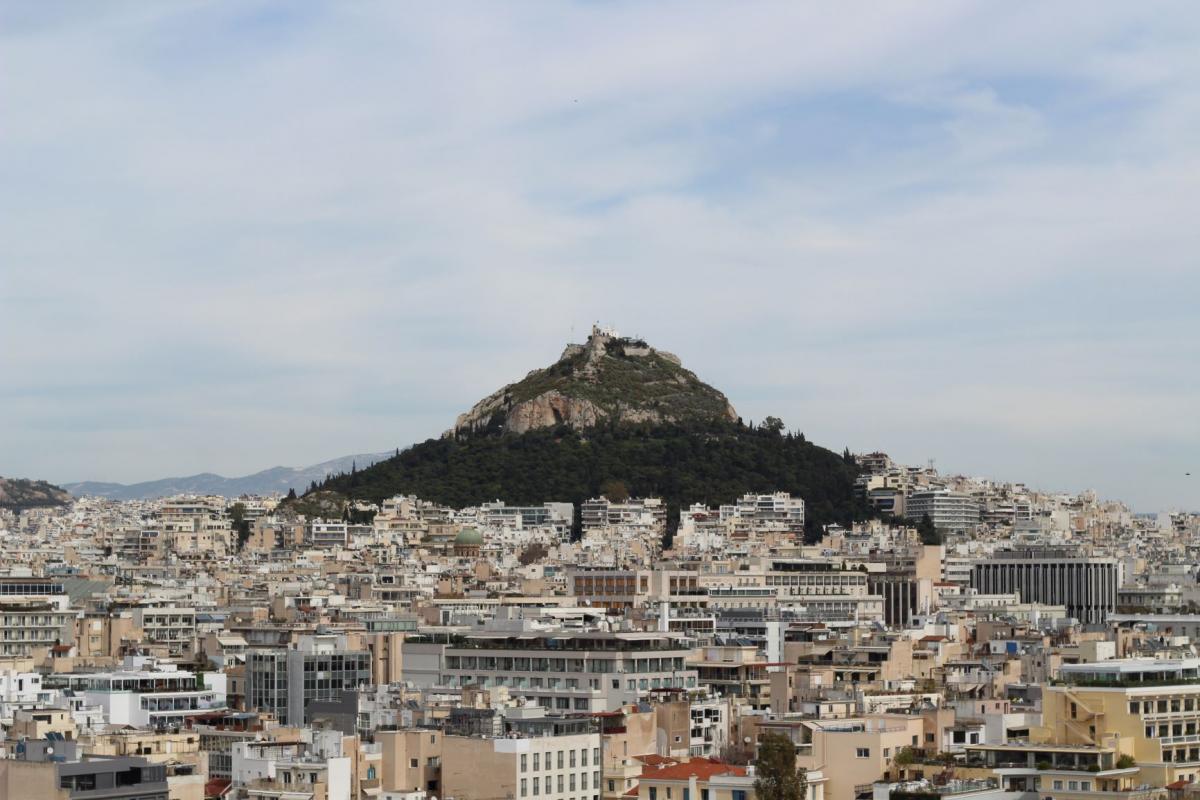 As soon as Justyna and I landed at our final destination, we hopped on a tram and experienced the truly hectic Greek traffic jams, but we didn't mind it at all. We were just happy to finally see the sun after a few rainy days in Porto and Brussels.
This time we stayed in Welcommon Hostel Athens which is an amazing place located right in the city centre. After we checked-in we left our luggage in our room and the receptionist recommended us a place to eat. The first meal that we had in Athens was souvlaki which is a popular Greek fast food consisting of small pieces of meat and grilled vegetables in a tortilla (similar to gyros, but the meat preparation is a bit different). After that, we grabbed a bubble tea (Justyna's first-ever!), had a nice evening walk through the centre of Athens and enjoyed the Mediterranean atmosphere.
The next day we headed to meet up with the above-mentioned ESN trio who were our tour guides for the day. Together, we enjoyed some traditional Greek snacks on a rooftop, while having the most beautiful view of the whole city and later on they got us familiar with the historical centre of Athens because you can't come to Athens without seeing its major archaeological sites. Well, you can, but that would be a shame. If you ever decide to visit it, I would recommend you see the Acropolis Museum. Architecturally speaking, it is stunning, and it stayed true to the building that stood there hundreds of years ago. As you walk in, don't forget to look down. Below your feet, you'll see a plexiglass floor, through which you can see ruins of ancient Athens. The museum has three floors that are home to numerous ancient statues and Greek antiquities. For me, the most beautiful were the caryatides, sculpted female figures serving as architectural support. There should be six of them, but one was taken away from the Greeks and is now exhibited in the British Museum in London which is a thing that the locals don't feel very happy about. 
Before everything else, Athens is a city full of history and you can see the ancient ruins with every step you take. It's quite easy to navigate through the city. The city's main station is Monastiraki and in front of it you can buy the cheapest and the sweetest strawberries! If you're not a fan of strawberries, I can assure you there's plenty of other types of fruit to choose from. And while you're still there, I would recommend trying cappuccino freddo from The Coffee Island (which is like a Greek Starbucks if you ask me)! That was the best coffee I drank in two weeks of travelling all over Europe! One more memory that I have of Athens rests around my wrist since the day I left it and it is a Mati of "the evil eye" as they call it. There's a whole legend behind it: it's a talisman created to guard you from a curse that is given by a glare that has negative intentions. This is not the only Greek legend, their culture is filled with them, but I think it's best if you let a local tell you some while you're visiting. Justyna also had the opportunity to see some Greek carnival parades, so if you're planning to visit, maybe this is a good part of the year to see the city! It's not that hot and there aren't that many tourists. I can say I wish to come again, for sure.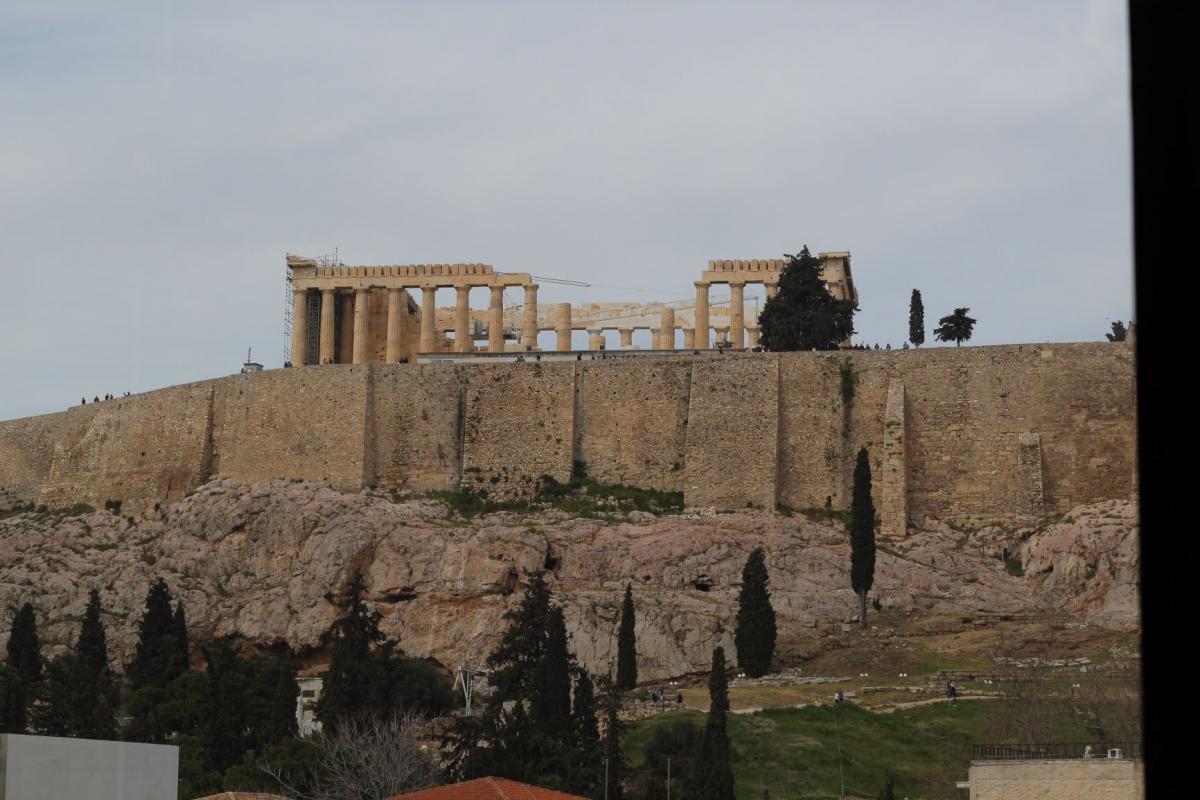 Since this was our last night together, we decided to have it a "girls night out" and go for a Shisha, which is insanely cheap in Greece. We took a detour and went to the alternative part of the city, with bohemian shops, amazing street art, hidden courtyards, skate parks, and strangely decorated indie cafés. We sat in the Shisha café for hours and just reflected on the past two weeks that we had spent together travelling, both heartbroken that it was soon all over and delighted that we had had the opportunity to do it. Since this is the last article, I would like to use this opportunity to encourage you all to travel. Use all the opportunities that come your way. You'll feel yourself changing after a while. Connect with new people, try spectacular foreign cuisine or just admire the culture. Whichever path you choose, travelling will never leave you empty-handed. Sometimes you'll end up with memories that you'll keep close to your heart forever and sometimes you will learn a lesson. Either way, it will make you grow.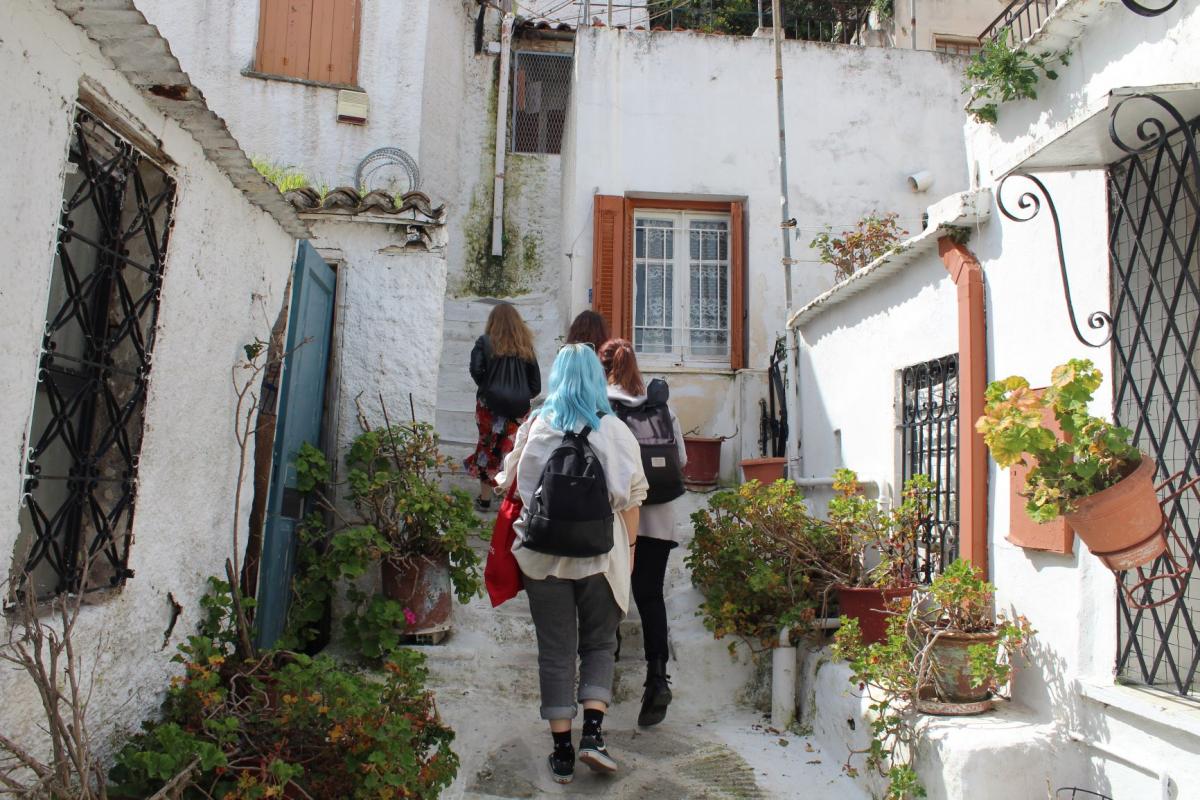 #MobilityIsMyLifestyle is a competition organised by ESN and several of our partners - Hostelling International, DR-WALTER and Ryanair - where participants can win a paid trip to six European cities in the period of two weeks. To enter the competition, the participants had to record a 45-60 seconds video of themselves talking about the topic "What is international mobility for you?". This competition is a good example of a successful collaboration between an organisation and its partners in achieving a mutual goal - promoting and providing young people with more opportunities to experience mobility.
Written by Roberta Članak.