When I was little, I used to wake up at 8 a.m. on Saturday to watch Mickey Mouse on the television. Twenty years later, I woke up at 8 a.m. on Saturday for the Extra Magic Hour at Disneyland Paris, and that was the beginning of a magical weekend.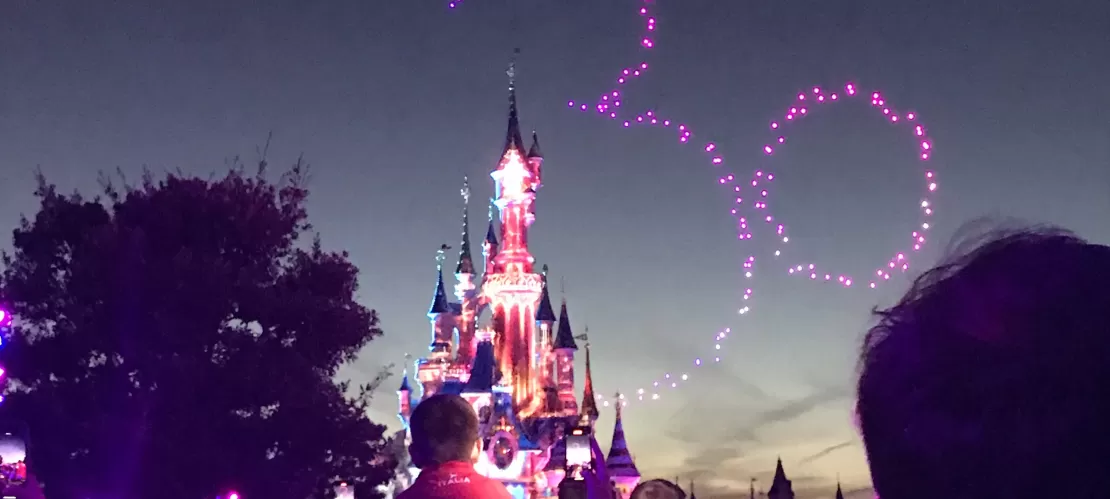 When I heard we were going to Disneyland, I knew it was going to be an unforgettable adventure. Just like any other Zillenial, I did a deep dive into Disneyland to prepare myself for the trip. First, I went through the website. Then, I watched countless videos on YouTube about the park. People share their experiences, make vlogs about it, there are tons of ratings of the X best attractions in Disneyland Paris. Day after day, I was getting more and more excited. I even subscribed to Disney+ at that time and started rewatching Disney movies. The excitement got bigger. Like a kid, a few months before Christmas, I couldn't wait for the big day to come. I was looking at the map of Disneyland and Walt Disney Studios Park (there are now two separate parks next to each other in Paris) and I made a long priority list of the attractions, based on all I have read and watched on the Internet. I downloaded the Disneyland Paris app on my phone. Oh dear, I even planned my outfits for the weekend to look like Minnie Mouse and to buy one of those iconic Minnie Mouse ears headbands.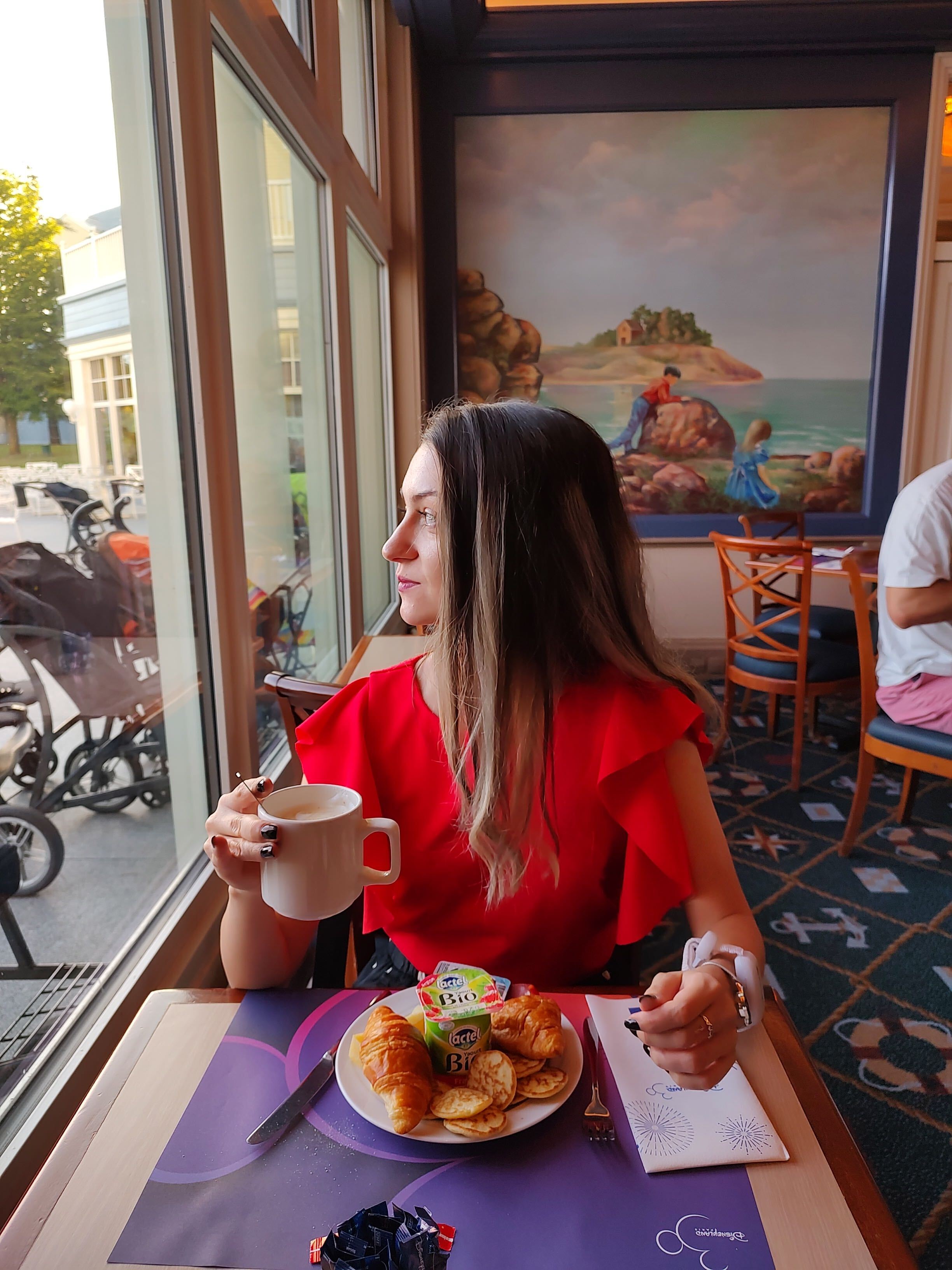 A Little Bit for Everyone 
Disneyland is a magical place, but it is a HUGE park with different areas. There are parts like Fantasyland which is all about princesses, Dumbo the Elephant, Peter Pan and all the little ones' favourite characters. However, once an adult enters that area, they cannot help but feel as if they were in a fairy tale and appreciate the beauty of it. Nevertheless, it is also a perfect place when you need a break from the adrenaline (we will get to that part). I cannot forget to mention the Sleeping Beauty castle which is a special landmark for all Disneyland parks around the world.
Then you have other areas or attractions within the different areas with 'Big thrills' signs in front of their names on the map. I am pretty sure an adult is much more afraid of those than a child could ever be. Do not underestimate the big thrill, it really lives up to the name. I even skipped a few attractions because they looked too scary. I swear, my heart was in my stomach on te ones that I did try. However, if I had a chance, I would do it again. It takes a lot of courage, and you get a dose of adrenaline that you wouldn't get in any other way. My favourite one: the Tower of Terror. The elevator is a highway from Heaven to Hell and back. Several times. You can google it, but better yet - go to Disneyland and experience it.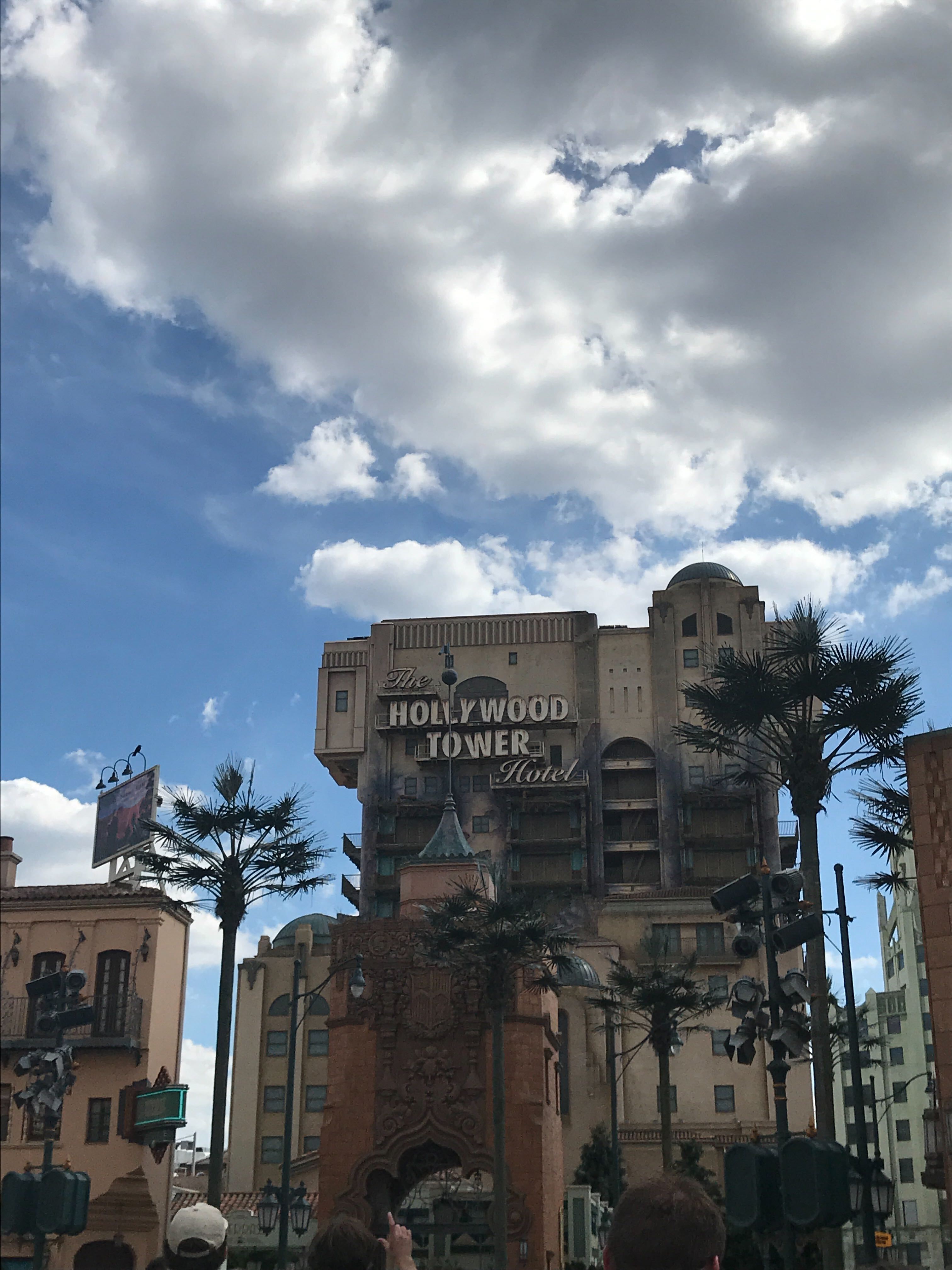 Disney Stars on Parade and Disney D-Light
There are two events that probably most people would say are for the kids. I don't agree. Yes, the children next to me were screaming "Elsa!" when they saw the beautiful princess coming, but I was impressed just as much as they were. Every afternoon, the crowds gather on the main street in the Disneyland park, waiting for the spectacular show. Imagine all the main Disney characters walking and dancing in amazing and well-made costumes and vehicles, waving and smiling at you, making the fairy tales come to life. Nobody can stay indifferent when seeing that, no matter your age. It deserves your attention, so use that opportunity to take a break from the attractions and find a nice spot for the Parade.
The second spectacular event happening in Disneyland park is the light show. After the night falls, light and sound create a beautiful symbiosis around the Sleeping Beauty castle. Many drones are used in special choreography, together with music, to illuminate the sky and make you experience the Disney magic even further. Last year the show was even better as Disneyland Paris marks its 30th Anniversary!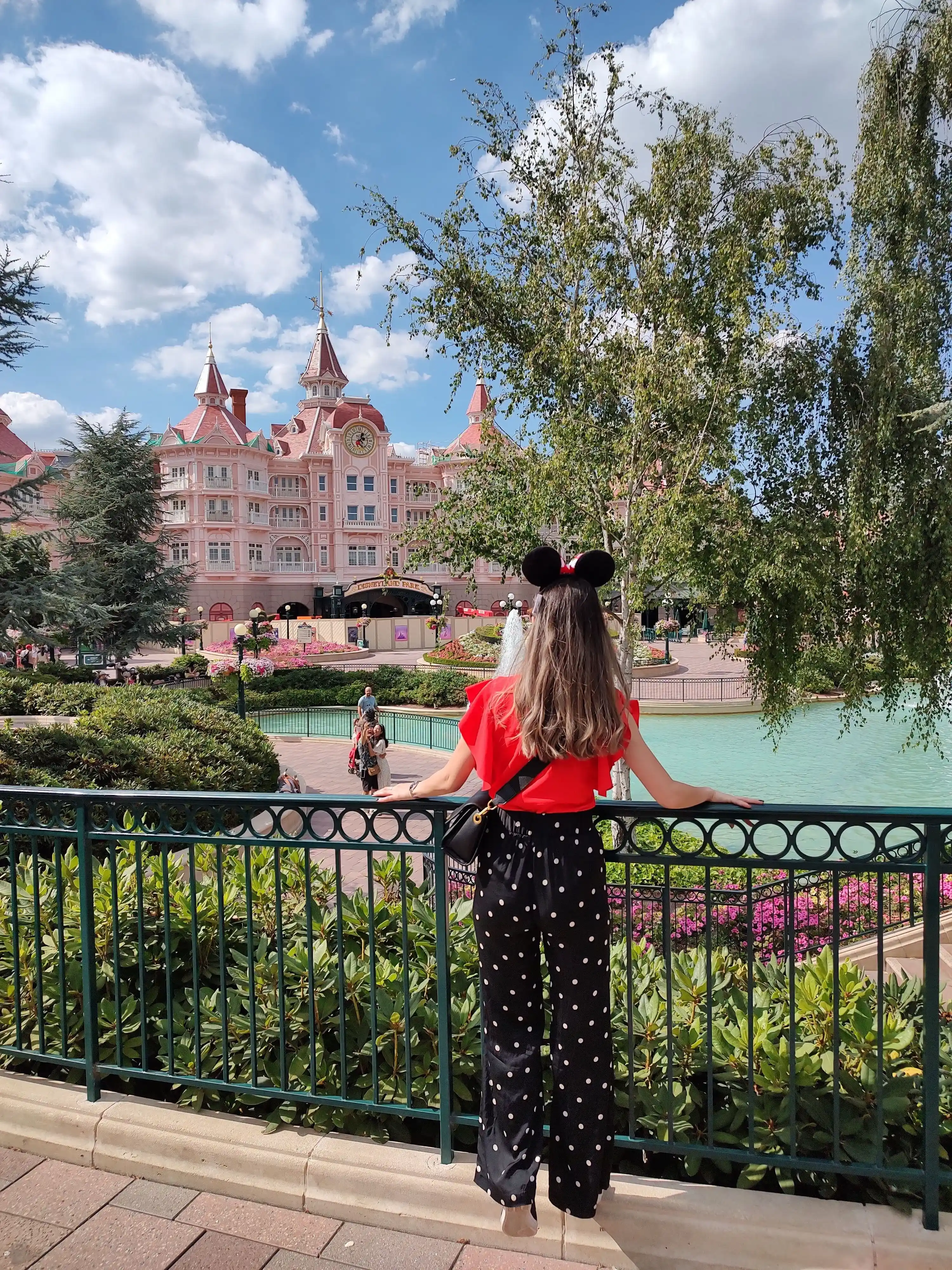 The Full Experience
If you are planning to visit Paris for a weekend and squeeze a visit to Disneyland in it, don't. It is not possible. Disneyland deserves a separate visit and one day is not enough. We had 4 hours on our first evening and a full day after, and we had to walk and run a lot to visit all of the attractions on our list. Two days would definitely be better and would make you feel a little bit less tired the day after. Also, keep in mind the queues. The Disneyland app shows you the approximate waiting time live, but for Crush's Coaster (another Big Thrill) for example, it was between 40 mins and 1h 30 mins all the time.
If you stay for two or more days, it totally makes sense to stay at the Disneyland hotels, as it has many benefits. First, you get an Extra Magic Hour, which allows you to enter the parks one hour earlier than the public. You have an extra 60 mins and the queues in that hour are shorter. Second, you can start earlier, but also finish later. Walking just a few minutes from your accommodation to the park and back is very convenient. You don't have to bother yourself with the timetable of the trains from and to Paris. By the way, the last train to Paris is earlier than the light show, which as already mentioned is magnificent and will be a pity if you have to miss it. Third, staying at the Disneyland hotels means your hotel will have a theme and your favourite characters will be walking around, which will really make the experience full. The downside, it is much more expensive than staying in an average hotel in Paris, but if you can afford (save) that money, go for that option.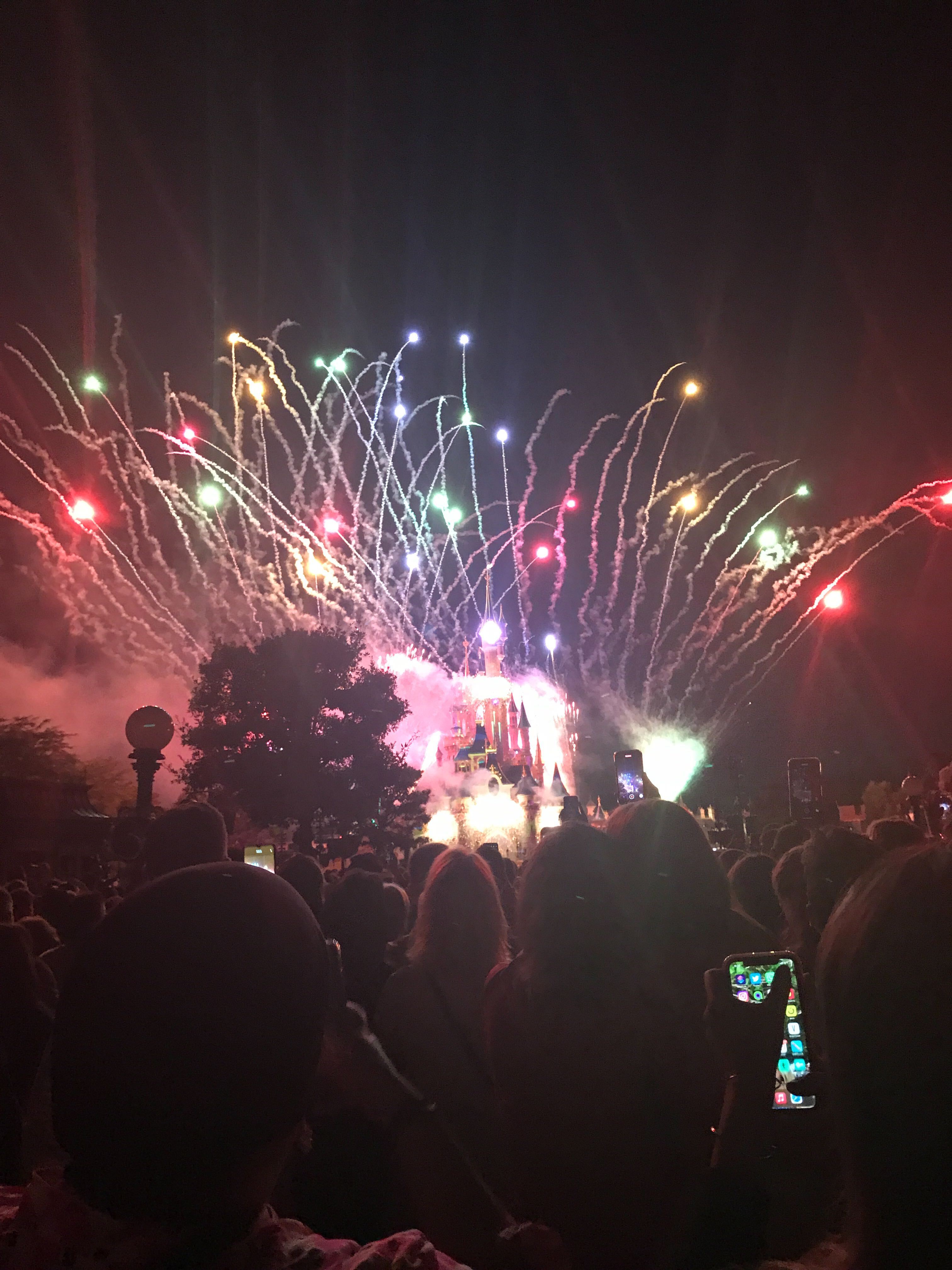 As Walt Disney said "That's the trouble with the world, too many people grow up." You can't refuse to get older, but you can choose what part of the kid in you to save. If you are looking for it, going to Disneyland will bring you back to your childhood, awaken your imagination and make you feel pure joy. It is a place for everyone, you will be welcomed, feel safe and be taken into an adventure for your mind and body that you will never forget. The kid in you will thank you.